---
Ratings
6.5
7.8
---
Series Details
Seasons: 49
Total Episodes: 613
Creators:
Networks: PBS
Status: Returning Series
First Air Date: Jan 28, 1971
Recent Air Date: Sep 10, 2023
Run Time: m
In Production: Yes
Original Language: English
Age Rating: NR
Website: Link
Production Companies:
---
Genres
---
Keywords
---
People Rated This
None of your friends have rated this title yet
Watch Great Performances
Stream Sources
Synopsis
No Synopsis for this season yet
---
Episodes
Episode 1
20 September 2013 - Richard II
Witness Ben Whishaw's performance as Richard in this television adaptation of Shakespeare's play.
Episode 2
27 September 2013 - Henry IV Part 1
Jeremy Irons and Tom Hiddleston star in the Shakespeare's history play.
Episode 3
04 October 2013 - Henry IV Part 2
Jeremy Irons and Tom Hiddleston star in Shakespeare's history play.
Episode 4
11 October 2013 - Henry V
Henry V has settled onto the throne and has the makings of a fine King. The French Ambassador brings a challenge from the French Dauphin. Inspired by his courtiers, including Exeter and York, Henry swears that he will, with all force, answer this challenge. The Chorus tells of England's preparations for war and Henry's army sails for France. After Exeter's diplomacy is rebuffed by the French King, Henry lays a heavy siege and captures Harfleur. The French now take Henry's claims seriously and challenge the English army to battle at Agincourt. Henry and his meager forces prove victorious against all odds.
Episode 5
18 October 2013 - Great Performances 40th Anniversary Celebration
In celebration of the series' 40th anniversary on PBS, a stellar roster of diverse alumni gather to share their stories of what the series has meant to them, with reminiscences and performances by Julie Andrews, Audra McDonald, Don Henley, David Hyde Pierce, Josh Groban, Itzhak Perlman, Peter Martins, Patti Austin and Take 6, Elīna Garanča, and Michael Bublé.
Episode 6
01 November 2013 - San Francisco Opera's Moby Dick
Composer Jake Heggie and librettist Gene Scheer's award-winning opera Moby-Dick will be broadcast on THIRTEEN's Great Performances Friday, November 1, 2013 at 9 p.m. Jay Hunter Morris stars as the obsessive Captain Ahab in Leonard Foglia's multimedia production with the San Francisco Opera.
Episode 7
08 November 2013 - Company with the New York Philharmonic
The New York Philharmonic's concert staging of Stephen Sondheim's award-winning musical Company includes the all-star cast of Craig Bierko, Stephen Colbert, Jon Cryer, Katie Finneran, Neil Patrick Harris, Christina Hendricks, Adam Lazar, Patti LuPone, Jill Paice, Martha Plimpton, Anika Noni Rose, Jennifer Laura Thompson, Jim Walton, and Chryssie Whitehead.
Episode 8
15 November 2013 - Rodgers and Hammerstein's "Oklahoma!"
Directed by Sir Trevor Nunn, and choreographed by Susan Stroman, the acclaimed Royal National Theatre production starring Hugh Jackman in his breakout role as cowpoke Curly reveals the work's emotional complexity with a fresh approach. The special encore telecast is presented for the first time in high definition.
Episode 9
29 November 2013 - Barbra Streisand: Back to Brooklyn
The legendary Barbra Streisand makes a historic homecoming to Brooklyn at the new Barclays Center arena, marking the superstar's first Brooklyn concert since her childhood years.
Episode 10
30 November 2013 - Pavarotti: A Voice for the Ages
This one-hour program airing in late November and December is dedicated to the great tenor, Luciano Pavarotti. It includes his performances of "Nessun Dorma" and other beloved arias from La Boheme, Rigoletto and Aida. See Pavarotti in some of his finest performances and in duet with Sting, Bono, Eric Clapton, and The Three Tenors.
Episode 11
01 January 2014 - From Vienna: The New Year's Celebration 2014
Julie Andrews hosts this annual New Year's Day celebration with the Vienna Philharmonic. Daniel Barenboim conducts a program of melodies by the Strauss family and their contemporaries. The City Palace (Stadtpalais Liechtenstein), which has returned to all its former glory after a renovation, is the setting for both of the Vienna State Ballet's interludes featuring costumes by Vivienne Westwood.
Episode 12
17 January 2014 - Great Performanes at the Met: Eugene Onegin
Tchaikovsky's romantic tragedy Eugene Onegin, starring Anna Netrebko, Mariusz Kwiecien, and Piotr Beczala, is the season premiere of THIRTEEN's Great Performances at the Met. This past fall, Anna Netrebko opened her third consecutive Met season — which will mark her ninth Great Performances at the Met broadcast — in her company role debut as Tatiana, the naïve heroine from Pushkin's classic novel.
Episode 13
31 January 2014 - Barrymore
John Barrymore (Christopher Plummer) banters with his line prompter Frank before beginning a rehearsal of "Richard III," in which he tries to remember the lines that once made him famous.
Episode 14
14 February 2014 - National Theatre: 50 Years on Stage
The National Theatre in London celebrates its 50th anniversary with a cast of theater legends, including Maggie Smith, Ralph Fiennes, Judi Dench, Benedict Cumberbatch, Derek Jacobi, Helen Mirren, Michael Gambon, Penelope Wilton and more.
Episode 15
21 February 2014 - Sting: The Last Ship
Watch highlights from Sting's live performance of "The Last Ship" at the Public Theater in New York City. The 16-time Grammy Award-winning musician and his band perform songs from his new album, "The Last Ship," and from the forthcoming play of the same name in an intimate evening of music and storytelling.
Episode 16
23 February 2014 - Great Performances at the Met: The Nose
William Kentridge's dazzlingly innovative production of Shostakovich's shocking, unconventional opera about a beleaguered Russian official and his runaway nose stars Tony Award winner Paulo Szot as Kovalyov, a bureaucrat who awakes one morning to discover that his nose has run away.
Episode 17
01 March 2014 - Donald Fagen, Michael McDonald, Boz Scaggs as Dukes of Sept.
Rock & roll royalty Donald Fagen (Steely Dan), Michael McDonald (The Doobie Brothers) and Boz Scaggs join forces as their own new super group The Dukes of September, paying tribute to the R&B and soul music that inspired them along with fresh, exciting performances of some of their greatest hits.
Episode 18
01 March 2014 - Steve Martin and The Sheep Canyon Rangers ft Edie Brickell
See Steve Martin and The Steep Canyon Rangers, featuring Edie Brickell, in their first-ever live concert performance to be broadcast on television. Check back for the March 2014 air date. The evening of Martin's unique blend of comedy and bluegrass took place at the historic Fox Performing Arts Center in Riverside, California in the fall of 2013.
Episode 19
01 March 2014 - Bob Dylan: The 30th Anniversary Celebration Concert
Great Performances presents a special encore of highlights from 1992's star-studded concert tribute to Bob Dylan, the American pop music icon, at New York City's Madison Square Garden. The concert gathered an amazing Who's Who of performers to celebrate the 30th anniversary of the enigmatic singer-songwriter's groundbreaking debut album from 1962, "Bob Dylan."
Episode 20
09 March 2014 - Great Performances at the Met: Tosca
Tosca, Puccini's favorite opera, stars an exceptional trio of singing actors. Acclaimed American soprano Patricia Racette plays the ultimate diva, Floria Tosca, in Luc Bondy's production. French tenor Roberto Alagna sings Tosca's lover, the painter Cavaradossi, and Georgian baritone George Gagnidze is the corrupt, lustful Scarpia.
Episode 21
08 April 2014 - The Dave Clark Five and Beyond - Glad All Over
In the 1960s, the British band The Dave Clark Five achieved a record-breaking 15 consecutive Top 20 U.S. hit singles within two-years — more than any other group in the world except the Beatles. Footage of iconic performances on "The Ed Sullivan Show" and interviews with Sir Paul McCartney, Sir Elton John, Bruce Springsteen, Stevie Wonder, Dionne Warwick and more round out the two-hour film.
Episode 22
13 April 2014 - Great Performances at the Met: Falstaff
Verdi's brilliant final opera, "Falstaff," is conducted by Metropolitan Opera Music Director James Levine in his first Great Performances at the Met in nearly two years. With Ambrogio Maestri, Angela Meade and Stephanie Blythe, this is the first new Met production of "Falstaff" in 50 years.
Episode 23
25 April 2014 - Matthew Bourne's Sleeping Beauty
Leo's kiss of true love breaks the curse that has held Princess Aurora (Hannah Vassallo) under its spell. After 100 years of sleep, Aurora discovers Leo (Dominic North) has been transformed in order to have eternal life and reunite with her.
Episode 24
18 May 2014 - Great Performances at the Met: Rusalka
Renée Fleming sings one of her signature roles, the title character in Dvořák's Rusalka, an opera about a water spirit's tragic romance with a prince. The story is drawn partly from Hans Christian Andersen's "The Little Mermaid." Conductor Yannick Nézet-Séguin leads a cast that includes Piotr Beczala; Dolora Zajick; Emily Magee; and John Relyea as Rusalka's father, the Water Sprite.
Episode 25
22 June 2014 - Great Performances at the Met: Prince Igor
Borodin's Russian epic Prince Igor, performed by the Met for the first time in nearly 100 years. The acclaimed new production by director Dmitri Tcherniakov, in his Met debut, stars Ildar Abdrazakov as the title character, a 12th-century ruler who defended Russia against invading Polovtsian forces.
Episode 26
27 June 2014 - Great Performances at the Met: La Boheme
Franco Zeffirelli's production of La Bohème, the most-performed opera in Met history, starring Italian tenor Vittorio Grigolo and Latvian soprano Kristine Opolais. Opolais made headlines when she made her company role debut as Mimì with a few hours notice, having sung the title role in Puccini's Madama Butterfly the night before.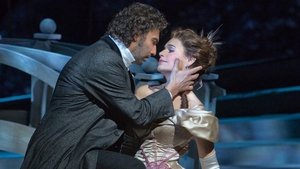 Episode 27
20 July 2014 - Great Performances at the Met: Werther
Tenor Jonas Kaufmann stars as the tortured poet in the Met's new production of Jules Massenet's Werther on Great Performances at the Met. Sophie Koch, a leading interpreter of the role Charlotte, plays opposite Kaufmann after their prior appearances together in Paris and Vienna in same roles.
Episode 28
01 August 2014 - Dudamel Conducts Verdi Requiem at the Hollywood Bowl
The acclaimed outdoor performance celebrating the 200th anniversary of Verdi's birth is interspersed with archival footage and features Gustavo Dudamel and the Los Angeles Philharmonic, the Los Angeles Master Chorale and internationally acclaimed soloists Julianna Di Giacomo, Michelle DeYoung, Vittorio Grigolo and Ildebrando D'Arcangelo.
Episode 29
22 August 2014 - Vienna Philharmonic Summer Night Concert 2014
Led for the first time by a guest conductor Christoph Eschenbach, the world-renowned Vienna Philharmonic returns for their 11th open-air concert in the magnificent gardens of Austria's Imperial Schönbrunn Palace. The concert, featuring piano virtuoso Lang Lang and symphonic poems by Berlioz and Richard Strauss.
Episode 30
24 August 2014 - Great Performances at the Met: Cosi Fan Tutte
James Levine conducts Mozart's romance Così fan tutte, a comic opera about the complications that ensue when two friends decide to test their fiancées' fidelity. Rising Met stars include Susanna Phillips and Isabel Leonard as the sisters; Matthew Polenzani and Rodion Pogossov as their fiancés; and Danielle de Niese as their maid.
Episode 31
28 August 2014 - Rejoice with Itzhak Perlman & Cantor Yitzchak Meir Helfgot
Legendary violinist Itzhak Perlman and celebrated cantor Yitzchak Meir Helfgot join forces for a musical exploration of liturgical and traditional works in new arrangements for both chamber orchestra and klezmer settings. The music of "Rejoice" showcases the confluences between the violinist's famed classical technique and Helfgot's magnificent voice.
Episode 32
07 September 2014 - Great Performances at the Met: La Cenerentola
Joyce DiDonato sings the title role in Rossini's Cinderella story, La Cenerentola, with bel canto master Juan Diego Flórez as her prince. Met Principal Conductor Fabio Luisi leads a cast that also includes Pietro Spagnoli as the servant Dandini, Alessandro Corbelli as Cenerentola's stepfather Don Magnifico, and Luca Pisaroni as Don Ramiro's tutor, Alidoro.
---
Crew
| Department | Role | Name |
| --- | --- | --- |
| Department | Role | Name |