---
Ratings
6.7
7.8
---
Series Details
Seasons: 46
Total Episodes: 565
Creators:
Networks: PBS
Status: Returning Series
First Air Date: Jan 28, 1971
Recent Air Date: Mar 25, 2022
Run Time: m
In Production: Yes
Original Language: English
Age Rating: NR
Website: Link
Production Companies:
---
Genres
---
Keywords
---
People Rated This
None of your friends have rated this title yet
Watch Great Performances
Stream Sources
Synopsis
No Synopsis for this season yet
---
Episodes
Episode 1
13 September 2014 - Star-Spangled Spectacular
John Lithgow hosts a two-hour event with Grammy-, Emmy- and Tony-winning performers, along with co-host Jordin Sparks on September 13 at 8 pm, live from Baltimore's harbor. Performers celebrating the 200th anniversary of our national anthem include Kristin Chenoweth, Melissa Etheridge, Denyce Graves-Montgomery, Little Big Town, Pentatonix, Smokey Robinson, Kenny Rogers, and Train.
Episode 2
24 October 2014 - Tony Bennett & Lady Gaga: Cheek to Cheek LIVE!
Tony Bennett & Lady Gaga: Cheek to Cheek LIVE! – featuring an evening of classic jazz standards in both vocal duets and solo performances. Filmed at the Rose Theater, Jazz at Lincoln Center, in front of a live audience of invited guests, many of whom were students involved in arts programs in New York City public schools.
Episode 3
21 November 2014 - Cats: The Musical
This special encore presentation of the original 1998 broadcast of "Cats" on Great Performances. Let the "Memory" live again, but this time see Andrew Lloyd Webber's musical in high definition and digital sound!
Episode 4
01 January 2015 - From Vienna: The New Year's Celebration 2015
Stage and screen legend Julie Andrews returns for the sixth time to host the festive annual New Year's celebration with the Vienna Philharmonic, under the direction of Zubin Mehta, from Vienna's Musikverein. The Vienna State Ballet dances to both the "Students Polka" and the "Wine, Women and Song Waltz" in the palatial main building of Vienna's 650-year-old university.
Episode 5
09 January 2015 - American Voices with Renée Fleming
World-renowned American opera singer Renée Fleming convenes a festival of special guests to celebrate the diverse range of America's vocal artistry. Young artists receive mentoring from respected singers including Ben Folds, Dianne Reeves, Sutton Foster, Eric Owens, Kim Burrell and Alison Krauss. Also see performances by Josh Groban, Sara Bareilles and Norm Lewis.
Episode 6
16 January 2015 - GP at the Met: Le Nozze di Figaro
The season nine premiere of Great Performances at the Met is Mozart's elegant masterpiece of marital discord, Le Nozze di Figaro, conducted by Met Music Director James Levine and staged by Richard Eyre. Ildar Abdrazakov sings the title role, Marlis Petersen plays Figaro's quick-witted bride-to-be, Susanna, and Peter Mattei is Count Almaviva.
Episode 7
01 February 2015 - Macbeth
Director Rupert Goold's gripping stage production of Macbeth, set in a nameless 20th-century militaristic society and starring Sir Patrick Stewart in his Tony-nominated performance as the ambitious general, and Kate Fleetwood as his coldly scheming wife, has been rethought in vivid filmic terms.
Episode 8
22 February 2015 - Great Performances at the Met: Carmen
Acclaimed director Richard Eyre's production of Carmen stars Georgian mezzo-soprano Anita Rachvelishvili in the title role of the seductive gypsy, a part she has sung to acclaim at many of the world's leading opera houses. Aleksandrs Antonenko sings the obsessed soldier Don José. Pablo Heras-Casado conducts.
Episode 9
27 February 2015 - La Dolce Vita: The Music of Italian Cinema
Conducted by Alan Gilbert, selections include music by Nino Rota, Ennio Morricone, Luis Bacalov, performed by the New York Philharmonic and featuring Joshua Bell, Renée Fleming and Josh Groban. The concert includes video projection with animated graphics and film clips related to the films La Dolce Vita, Cinema Paradiso, Once Upon a Time in the West, Il Postino and more.
Episode 10
01 March 2015 - Bryan Adams in Concert
Canadian born singer-songwriter Bryan Adams has been one of the most successful international performers in contemporary rock music, selling over 65 million records in a career that has spanned more than three decades. Filmed at Toronto's Elgin Theater in July 2014, songs in this concert include "Here I Am," "Summer of '69," "Heaven," and "Straight from the Heart."
Episode 11
22 March 2015 - Great Performances at the Met: Il Barbiere di Siviglia
Rossini's classic comedy Il Barbiere di Siviglia (The Barber of Seville) features some of the most instantly recognizable melodies in all of opera. The dynamic young cast includes Lawrence Brownlee; Isabel Leonard; and Christopher Maltman in his first Met performances of Figaro, the title barber whose skills extend far beyond hair-cutting.
Episode 12
27 March 2015 - Mark Morris Dance Group: L'Allegro
Choreographer Mark Morris's signature work comes to television for the first time, hosted by Mikhail Baryshnikov. Morris garnered international fame for this piece, set to George Frideric Handel's L'Allegro, il Penseroso ed il Moderato with poetry by Milton. This performance was filmed July 2014 at the Teatro Real in Madrid, Spain.
Episode 13
03 April 2015 - Annie Lennox: Nostalgia Live in Concert
The concert of her Grammy-nominated album features Lennox's takes on iconic American compositions by such artists as Hoagy Carmichael, Duke Ellington, George Gershwin, Billie Holiday and Screamin' Jay Hawkins, as she pays tribute to some of the greatest artists of the 20th century.
Episode 14
12 April 2015 - Great Performances at the Met: Meistersinger
James Levine leads Wagner's Die Meistersinger von Nürnberg ("The Master-Singer of Nuremberg") in its first Great Performances at the Met broadcast. Michael Volle is the cobbler-poet Hans Sachs, starring with Johan Botha as Walther, Annette Dasch as Eva, Johannes Martin Kränzle as Beckmesser, Hans-Peter König as Pogner, Paul Appleby as David, and Karen Cargill as Magdalene. Renée Fleming hosts.
Episode 15
17 April 2015 - Great Performances at the Met: Les Contes d'Hoffmann
Italian tenor Vittorio Grigolo stars as the tortured poet unlucky in love in Offenbach's Les Contes d'Hoffmann on Great Performances at the Met. Offenbach based the opera on three stories by E.T.A. Hoffmann. The production is by Broadway director Bartlett Sher. Soprano Deborah Voigt hosts the broadcast.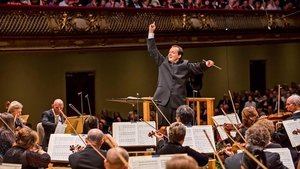 Episode 16
29 May 2015 - Boston Symphony Orchestra: Andris Nelsons' Concert
The start of BSO Music Director Andris Nelsons' tenure with the orchestra features two of the conductor's close colleagues: his wife, the acclaimed Latvian soprano Kristine Opolais, and the outstanding German tenor Jonas Kaufmann, each singing selections from the Wagnerian and Italian verismo repertoires. The inaugural concert was filmed in September 2014.
Episode 17
19 June 2015 - Great Performances at the Met: The Merry Widow
The lavish new staging of Lehár's effervescent operetta The Merry Widow is the Met debut of Broadway director and choreographer Susan Stroman. Soprano Renée Fleming adds a new character to her Met repertory as Hanna, the rich widow. Sir Andrew Davis conducts the cast that also includes baritone Nathan Gunn as Danilo; tenor Alek Shrader; baritone Sir Thomas Allen; and Broadway star Kelli O'Hara.
Episode 18
12 July 2015 - Great Performances at the Met: Iolanta and Bluebeard's Castle
Polish film director Mariusz Treliński makes his Met debut with the new production, inspired by noir films of the 1940s. Valery Gergiev conducts the two rarely performed one-acts: Tchaikovsky's lyrical fairy tale Iolanta and Bartók's harrowing Bluebeard's Castle. Iolanta stars Anna Netrebko, Piotr Beczala and Aleksei Markov. Bluebeard's Castle stars Nadja Michael and Mikhail Petrenko.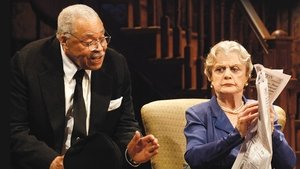 Episode 19
17 July 2015 - Driving Miss Daisy
Alfred Uhry's classic play is a searing, funny, and hopeful meditation on race relations in America, told through the complex relationship between two of popular culture's most enduring characters. Daisy Werthan (Angela Lansbury) is a widowed, 72-year-old Jewish woman living in midcentury Atlanta, and Hoke Colburn (James Earl Jones) is an African American man who works as her chauffeur.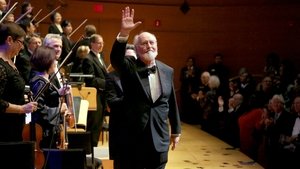 Episode 20
24 July 2015 - Dudamel Conducts a John Williams Celebration With the LA Phil
Natalie Portman hosts Dudamel Conducts a John Williams Celebration with the LA Phil on Great Performances. Itzhak Perlman is the special guest in a gala opening night concert paying tribute to the prolific film composer. The Los Angeles Philharmonic Music and Artistic Director Gustavo Dudamel conducts.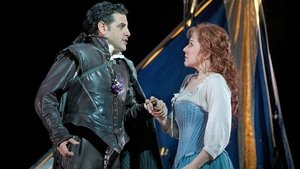 Episode 21
02 August 2015 - Great Performances at the Met: La Donna Del Lago
Joyce DiDonato and Juan Diego Flórez headline Rossini's bel canto tour-de-force "La Donna del Lago" on Great Performances at the Met (check local listings). Based on the work by Sir Walter Scott, DiDonato is Elena, the lady of the lake pursued by two men, with Flórez as Giacomo, the benevolent king of Scotland. Michele Mariotti conducts debuting Scottish director Paul Curran's staging.
Episode 22
28 August 2015 - Vienna Philharmonic Summer Night Concert 2015
Led by guest conductor Zubin Mehta, the world-renowned Vienna Philharmonic returns for its 12th open-air summer concert, this time with a distinctly Scandinavian flavor, in the magnificent gardens of Austria's Imperial Schönbrunn Palace. The varied program includes favorites by Grieg, Sibelius and Lumbye. The concert soloist is the internationally acclaimed Austrian piano virtuoso Rudolf Buckbinder.
Episode 23
06 September 2015 - Great Performances at the Met: Cavalleria Rusticana and Pagliacci
Sir David McVicar directs the first new Met production of the popular verismo double bill in 45 years: Cavalleria Rusticana and Pagliacci, both with Marcelo Álvarez as the male lead. Eva-Maria Westbroek and Patricia Racette also star. Met Principal Conductor Fabio Luisi leads the operas, both set in Sicily - one in a 1900 village square, the other at a 1948 truck stop. Check local listings.
---
Crew
| Department | Role | Name |
| --- | --- | --- |
| Department | Role | Name |