---
Ratings
6.7
7.8
---
Series Details
Seasons: 46
Total Episodes: 565
Creators:
Networks: PBS
Status: Returning Series
First Air Date: Jan 28, 1971
Recent Air Date: Mar 25, 2022
Run Time: m
In Production: Yes
Original Language: English
Age Rating: NR
Website: Link
Production Companies:
---
Genres
---
Keywords
---
People Rated This
None of your friends have rated this title yet
Watch Great Performances
Stream Sources
Synopsis
No Synopsis for this season yet
---
Episodes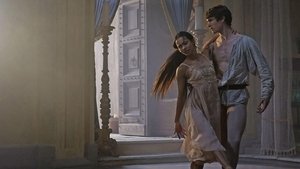 Episode 1
11 September 2020 - Romeo and Juliet
Experience a ballet of Shakespeare's classic from choreographer Kenneth MacMillan performed by dancers from The Royal Ballet set to a score by Russian composer Sergei Prokofiev filmed on atmospheric locations throughout Budapest.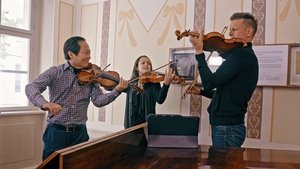 Episode 2
18 September 2020 - Now Hear This "Haydn: King of Strings"
Explore the work of famed composer Joseph Haydn's career with host Scott Yoo and featured guest artists as he discovers how Haydn borrowed folk music from Scotland, Hungary and Austria to create his famous "Emperor Quartet."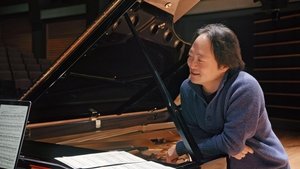 Episode 3
25 September 2020 - Now Hear This "The Schubert Generation"
Celebrate the work of Franz Schubert with host Scott Yoo as he plays with young musicians establishing themselves in North America's musical capitals by attempting to master the composer's music.
Episode 4
18 September 2020 - Now Hear This "Becoming Mozart"
Join Scott Yoo, renowned violinist and conductor of the Mexico City Philharmonic, in Now Hear This Series 2, a four-part documentary miniseries presented by Great Performances that merges music, storytelling, travel and culture, as Yoo chases the secret histories of some of the greatest music ever written.
Episode 5
16 October 2020 - GRAMMY Salute to Music Legends® 2020
In collaboration with the Recording Academy®, Great Performances presents GRAMMY Salute To Music Legends®, the fifth annual all-star concert offering a primetime spotlight for the Recording Academy's 2020 Special Merit Awards recipients. The 2020 Lifetime Achievement Award honorees are Chicago, Roberta Flack, Isaac Hayes, Iggy Pop, John Prine, Public Enemy, and Sister Rosetta Tharpe.
Episode 6
06 November 2020 - One Man, Two Guvnors
Featuring a Tony Award-winning performance by CBS Late Late Show host James Corden, the hilarious West End and Broadway hit One Man, Two Guvnors by playwright Richard Bean delighted critics and audiences alike during its West End and Broadway productions in 2011 and 2012.
Episode 7
13 November 2020 - Fiddler: A Miracle of Miracles
Fiddler: A Miracle of Miracles is the first in-depth documentary that chronicles the story of the international Broadway blockbuster "Fiddler on the Roof" – exploring the unexpected richness of its themes as well as its vast reach across time and cultures.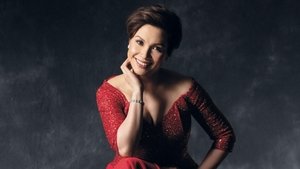 Episode 9
27 November 2020 - Lea Salonga in Concert
Captured in peak performance with the Sydney Symphony Orchestra, Tony Award-winner Lea Salonga performs the beloved songs she made famous throughout her Broadway career, as well as her signature songs from the animated movie blockbusters "Aladdin" and "Mulan" from the Sydney Opera House.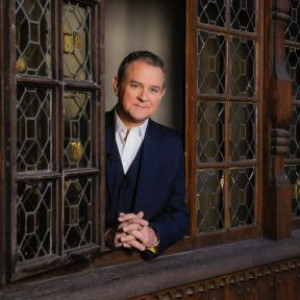 Episode 10
01 January 2021 - From Vienna: The New Year's Celebration 2021
Ring in 2021 with host Hugh Bonneville joined by guest conductor Riccardo Muti and the Vienna Philharmonic performing a festive selection of Strauss Family waltzes.
Episode 11
15 January 2021 - The Magic of Callas
Explore the legacy of superstar Maria Callas in this documentary detailing her 1964 comeback at London's Royal Opera House in "Tosca," featuring insights from fans including Rufus Wainwright and opera stars Thomas Hampson and Kristine Opolais.
Episode 12
22 January 2021 - The Magic of Horowitz
Experience legendary pianist Vladimir Horowitz's 1986 Russian homecoming for a sold-out concert of personal favorites, featuring commentary from former manager Peter Gelb and virtuoso pianists Martha Argerich and Daniil Trifonov.
Episode 13
19 March 2021 - Great Performances at the Met: Renée Fleming in Concert
Experience the beloved American soprano perform arias by Puccini and Massenet to selections by Handel and Korngold from the intimate music salon of Dumbarton Oaks in Washington, D.C.
Episode 14
28 March 2021 - Movies for Grownups® Awards 2021 with AARP The Magazine
Watch actors and filmmakers as they are honored for creating films that resonate with older viewers in this star-studded awards ceremony. Celebrating movies that matter, the Awards champion movies for grownups, by grownups.
Episode 15
02 April 2021 - Great Performances at the Met: Jonas Kaufmann in Concert
The superstar tenor sings a program of classic arias from the Baroque interior of the historic Polling Abbey located in the Bavarian countryside outside Munich, Germany. Selections from this performance include "Nessun dorma" from "Turandot," "E lucevan le stelle" from "Tosca," "Ah! lève-toi, soleil" from "Roméo et Juliette," "La fleur que tu m'avais jetée" and many more.
Episode 16
16 April 2021 - Beethoven in Beijing
Experience the international impact of the Philadelphia Orchestra's historic 1973 trip to China, offering a story of cultural reversals and a glimpse into the worldwide future of classical music.
Episode 17
23 April 2021 - Romeo & Juliet
This stylized film of Shakespeare's masterpiece from the National Theatre celebrates the theatrical imagination. In this contemporary retelling, a company of actors in a shuttered theater bring to life the tale of two young lovers who strive to transcend a world of violence and hate. Josh O'Connor and Jessie Buckley star as Shakespeare's immortal star-crossed lovers.
Episode 18
07 May 2021 - Uncle Vanya
Tony Award nominee Conor McPherson breathes new life into Anton Chekhov's masterpiece with his acclaimed adaptation of the drama, portraying life at the turn of the 20th century filled with tumultuous frustration, dark humor and hidden passions.
Episode 19
07 May 2021 - Great Performances at the Met: Lise Davidsen in Concert
The soprano performs arias and songs that brought her success around the world including selections from Wagner's "Tannhäuser," Strauss' "Ariadne auf Naxos," Puccini's "Manon Lescaut" and more from Oslo's Oscarshall Palace in Norway.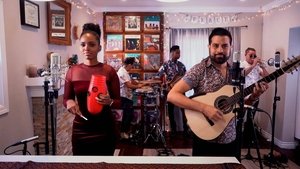 Episode 20
14 May 2021 - The Arts Interrupted
Take an inside look at how arts organizations nationwide are surviving the pandemic and how they are maturing during the country's reckoning with systemic racism, featuring interviews with artists and performances made during lockdown.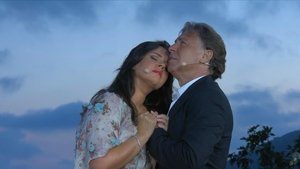 Episode 21
04 June 2021 - Great Performances at the Met: Aleksandra Kurzak & Roberto Alagna in Concert
Recorded in August, the married tenor and soprano duo perform arias and duets from the Château de la Chèvre d'Or perched on a cliff in the South of France. selections performed include the love duet from "Madama Butterfly," the hilarious "Caro elisir" from "L'Elisir d'Amore," and the Mexican favorite "Cielito Lindo."
Episode 22
05 June 2021 - Andrea Bocelli: Believe
Enjoy the songs of the internationally beloved tenor's 2020 album recorded on location in Malta. Selections performed include "Gratia Plena," a duet with Cecilia Bartoli, and new interpretations of "Ave Maria" and Leonard Cohen's "Hallelujah."
Episode 23
05 June 2021 - Mick Fleetwood & Friends
Experience an all-star concert honoring the early years of Fleetwood Mac and founding member Peter Green at the London Palladium featuring artists including Pete Townshend, Steven Tyler, David Gilmour, Noel Gallagher, Christine McVie and more.
Episode 24
18 June 2021 - Great Performances at the Met: Anna Netrebko in Concert
Recorded in February from the Spanish Riding School in Vienna, Austria, the megastar performs Russian songs by Rachmaninoff, Rimsky-Korsakov, and Tchaikovsky as well as selections by Debussy, Dvořák, Fauré and Strauss. Accompanied by Pavel Nebolsin on piano, the program also features mezzo-soprano Elena Maximova for duets from Offenbach's "Les Contes d'Hoffmann" and Tchaikovsky's "The Queen of Spades."
Episode 25
25 June 2021 - Vienna Philharmonic Summer Night Concert 2020
Enjoy the Vienna Philharmonic Orchestra's performance of selections by Strauss, Wagner, Offenbach, Puccini and more from the Schönbrunn Palace Gardens under the baton of conductor Valery Gergiev featuring Metropolitan Opera tenor Jonas Kaufmann.
Episode 26
02 July 2021 - Great Performances at the Met: Joyce DiDonato in Concert
Experience a new performance by the American mezzo-soprano from the art-nouveau Jahrhunderthalle in Bochum, Germany, featuring Baroque works by Handel as well as songs like "La vie en rose" and Rodgers and Hammerstein's "You'll Never Walk Alone."
Episode 27
09 July 2021 - Gloria Estefan: Sangre Yoruba
Gloria Estefan journeys through three of Brazil's most influential cities, Rio de Janeiro, São Paulo and Salvador, with Estefan as narrator and host, discussing the history of Samba and its many variations. Featuring regional celebrities like Maria Rita, Carlinhos Brown and Jorge Arãgo, the documentary looks at the African origins of Brazilian music and specific sites that have inspired artists.
Episode 28
16 July 2021 - Roots of Latin Jazz
Anaadi and the Raíces Jazz Orchestra perform Jorge Ben's classic from his debut album "Samba Esquema Novo," called "Mas Que Nada."
Episode 29
06 August 2021 - Great Performances at the Met: Diana Damrau & Joseph Calleja in Concert
Don't miss Diana Damrau and Joseph Calleja's captivating performance from the spectacular Royal Palace of Caserta.
Episode 30
14 August 2021 - Broadway: Beyond the Golden Age
Go backstage on Broadway from 1959 to the early 1980s through interviews with theater legends including Carol Burnett, Liza Minnelli, Dick Van Dyke and more touching on a variety of classic shows like "Bye, Bye Birdie," "Pippin" and "A Chorus Line."
Episode 31
27 August 2021 - Vienna Philharmonic Summer Night Concert 2021
Enjoy the Vienna Philharmonic's annual summer night concert under the direction of guest conductor Daniel Harding with piano virtuoso Igor Levit at Austria's Schönbrunn Palace.
Episode 32
03 September 2021 - Great Performances at the Met: Sonya Yoncheva in Concert
Enjoy the talent of Bulgarian soprano Sonya Yoncheva as she performs arias by Verdi, Puccini and more from the Baroque Library in Schussenried Cloister in southwest Germany accompanied by Julien Quentin on piano.
Episode 33
03 September 2021 - Yannick -- An Artist's Journey
No Synopsis For This Episode Yet.
Episode 34
11 September 2021 - Verdi's Requiem: The Met Remembers 9/11
No Synopsis For This Episode Yet.
Episode 35
17 September 2021 - The Red Shoes
No Synopsis For This Episode Yet.
Episode 36
29 October 2021 - Now Hear This: Beethoven's Ghost
No Synopsis For This Episode Yet.
Episode 37
12 November 2021 - A John Williams Premiere at Tanglewood
No Synopsis For This Episode Yet.
Episode 38
19 November 2021 - San Francisco Symphony Reopening Night
No Synopsis For This Episode Yet.
Episode 39
26 November 2021 - Coppelia
No Synopsis For This Episode Yet.
Episode 40
01 January 2022 - From Vienna: The New Year's Celebration 2022
No Synopsis For This Episode Yet.
Episode 41
18 January 2022 - Reopening -- The Broadway Revival
No Synopsis For This Episode Yet.
Episode 42
18 March 2022 - Movies for Grownups Awards With AARP the Magazine
No Synopsis For This Episode Yet.
Episode 43
25 March 2022 - The Conductor
No Synopsis For This Episode Yet.
---
Crew
| Department | Role | Name |
| --- | --- | --- |
| Department | Role | Name |