---
Ratings
8.3
7.6
---
Series Details
Seasons: 4
Total Episodes: 90
Creators:
Networks: MBS , ANIMAX , AT-X , CBC , Gunma TV , Kids Station , Tokyo MX , Teletama , TVQ , BS11 , Bandai Channel , Niconico , AbemaTV , Tochigi TV , GyaO! , Hikari TV , d Anime Store , U-NEXT
Status: Ended
First Air Date: Oct 4, 2005
Recent Air Date: Sep 30, 2017
Run Time: m
In Production: No
Original Language: Japanese
Age Rating: TV-MA
Website: Link
Production Companies: Studio Deen
---
Genres
---
Keywords
---
People Rated This
None of your friends have rated this title yet
Watch Hell Girl
Stream Sources
Purchase (Rent or Buy) this season
Synopsis
No Synopsis for this season yet
---
Episodes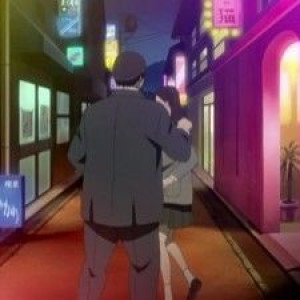 Episode 1
04 October 2008 - The Girl Who was Taken
No Synopsis For This Episode Yet.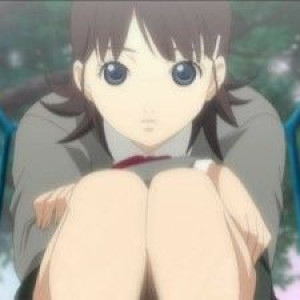 Episode 2
11 October 2008 - Caged Bird
Yuzuki is troubled by the experience involving Ai, Tange, and Itsuko's recent transfer to a new school. Akira Kitayama, a middle schooler, goes to see a shopkeeper, Mitsuko, with whom he is in love. Akira later sees her husband Seiji beating Mitsuko and wrongly accusing her of seducing Akira. Yuzuki sees visions of Akira accessing the Hell Correspondence website. Akira tries to persuade Mitsuko to leave her husband, but when an angry Seiji attacks both of them, Akira sends him to Hell to save Mitsuko. The next morning however, Akira finds Mitsuko's shop abandoned, as Mitsuko has left, leaving Akira to ponder the consequence of his decision.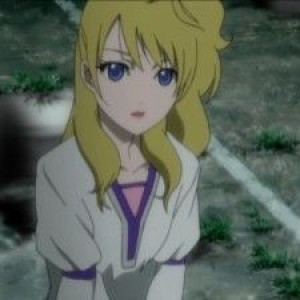 Episode 3
18 October 2008 - The Rotten Fruit
Yuzuki and her best friend Akie rescue an idol, Jun Moriyama, from a stalker, and meet a woman, Masako Momota, who asks them to pass an envelope to Jun, containing photos of Jun in provocative outfits of the time before she debuted. Masako had attended the same talent agency as Jun but Jun bullied Masako until she could take no more and left, sacrificing her dream of becoming a singer. Ai's companions wonder if Ai is possessing Yuzuki because she doesn't have a body of her own in the real world. In the present, Masako makes Jun apologize, and demands that Jun vouch for her to debut. Jun refuses, stating that Masako cannot sing. At her concert, Jun attempts to make a public apology to Masako for her bullying, but an enraged Masako sends Jun to Hell.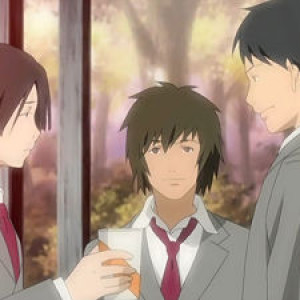 Episode 4
25 October 2008 - Elder Brother
Yukawa is constantly bullied by his classmates until one day, he is saved by a stranger named Nishida Shin who knows Kendo. Nishida begins teaching him Kendo, causing him to become more active, outgoing, happy, and cool. He is also no longer bullied. However, one day aboard a bus, a deranged man begins threatening another man for staring at him, cutting the other man's hair off and dragging him off the bus. Yukawa's image of his hero is shattered when Nishida fails to intervene, supposedly afraid of putting Yukawa in harm's way. He sends Nishida to Hell. Feeling the world cannot change even if he himself changes, Yukawa quits Kendo and reverts to his former timid self.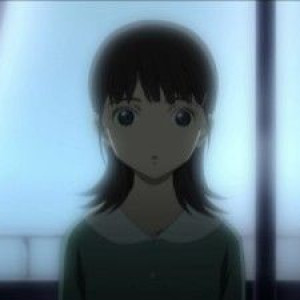 Episode 5
01 November 2008 - This Mundane World
Yuzuki accidentally bumps into first-year student, Katase Ririka, causing her to break a beaker. The two of them report the damage to teacher Mio Niiyama, who lets the two off without punishment. The next day, Ririka's grandmother shows up at school and accuses Mio of picking on Ririka and continues to verbally attack her over the phone that night. The situation intensifies as Ririka's grandmother hands out leaflets that defame Mio and says she will keep Ririka home until Mio resigns. Mio tries to get Ririka to clear her name, but Ririka deliberately slanders Mio to her grandmother, meaning Ririka was the cause of her grandmother's drastic actions. Saddened, Mio sends Ririka to Hell.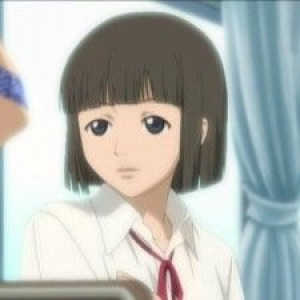 Episode 6
08 November 2008 - My Teacher
Yuuna Serizawa, a third-year student, holds a grudge against Ren, and tries sending him to Hell, but her request is obviously rejected by Ai. Serizawa is infatuated with Hone Onna and sees Ren as a rival. Hone Onna corrects her misunderstanding, offering a band-aid for her injured knee. Yuuna flaunts the same band-aid on her neck, showing off to her classmate, Kira Moroboshi, who bears a similar obsessive affection for Hone Onna. At school, when Moroboshi finds her shoes thrown into a dirty bucket, Serizawa blatantly lies that she did it under Hone Onna's instructions. Enraged, Moroboshi sends Serizawa to Hell. Later, she ironically announces that she is no longer after Hone Onna, but Wanyūdō.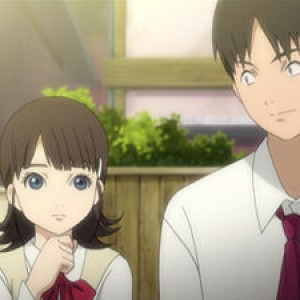 Episode 7
15 November 2008 - Liar
A new boy named Inuo Atsushi has transferred to Yuzuki's school. He claims that he moved from Tokyo because his mom is ill, but in truth, his dad left his mother and, ashamed, the two left Tokyo. Due to the stress of lying and taking care of his ungrateful mother, Inuo frequently visits the Hell Correspondence website, never typing in a name. However, after he reveals the secret to his classmate Washizu and is beaten by his mother for doing so, he types in Washizu's name. Out of good faith, Washizu spreads news about Inuo's real situation and tries to motivate him to seek help. However, for continually meddling with his family business, Inuo sends Washizu to Hell. Afterward, he becomes insane.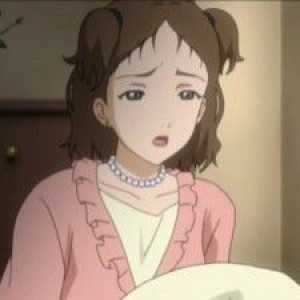 Episode 8
22 November 2008 - Next Door
Yuzuki returns a lost dog named Momo to her owner Mioi Hatsumi. Hatsumi's older neighbor Shintani shows off her new expensive bracelet but is insulted once she notices the same bracelet is worn by Momo as a collar. Shintani tries to get the apartment management to evict Momo. When this fails, she poisons the dog. Finding out that Shintani poisoned Momo, Hatsumi accesses the Hell website and confronts Shintani on the roof, unable to understand her hatred. Hatsumi ends up nearly falling off the roof. Trying to save herself, she accidentally pulls the string of her straw doll, sending Shintani to Hell, before falling. However, she survives.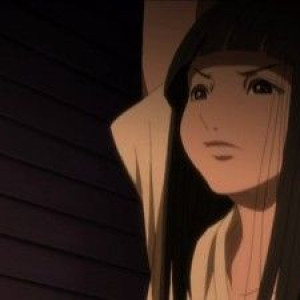 Episode 9
29 November 2008 - Lost Inari
Inao Kaede, a quiet student, claims to be a fortune-teller through a fox spirit she claims resides within her. As she makes a streak of strangely correct predictions (later revealed to be just lucky coincidences), more students begin to give her requests. A shallow student, Nishino, requests that Inao kill a college student she claims is stalking her. Inao reluctantly accepts but no matter what she tries, the 'stalker' lives. Threatened to be exposed as a fake, she resorts to sending him to Hell, only to find out that Nishino lied to her and she'd damned the guy and herself for no reason. Nishino just wanted him dead because she found him gross. The guy had been innocent.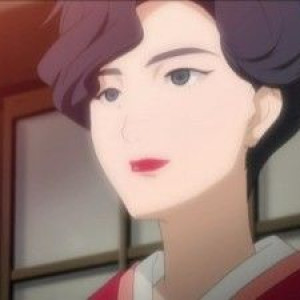 Episode 10
06 December 2008 - The Goldfish in the Mirror
A boy named Ichimura Kazuya is a marathon runner. He has a part-time job as a paperboy to support his mother, who loves to buy expensive kimonos. His parents constantly argue, with his father never giving his mother any attention, so his mother uses the money she believes her husband secretly gives her (it is actually Kazuya's money) to buy kimonos to hopefully catch his father's eye. Kazuya thinks that it is the salesman Saito's fault that his family is in this state, as Saito flatters his mother excessively so she can buy more kimonos from him. He sends Saito to Hell, only to find another salesperson replacing him and pampering his mother with flattery.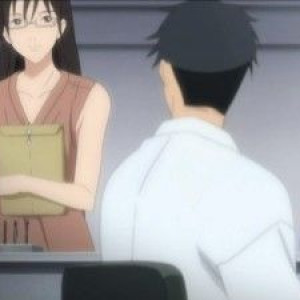 Episode 11
13 December 2008 - The Blotted Page
Kamisaka Rokurou is a novelist whose mystery book has received publicity because of real copycat murders resembling its plot, committed by a student. Kamisaka is interviewed by a reporter, Asaba Sumi, but the editor-in-chief changes her manuscript to lies so the magazine will sell more. Asaba apologizes to Kamisaka. The first victim's older sister, Michio Yui, Kamisaka and Asaba meet and decide to each send one person to Hell so they can get rid of three people at once. Michio chooses the murderer Chouchi, Asaba chooses her editor, and Kamisaka chooses his friend. Afterward, Kamisaka is unexpectedly sent to Hell by the murderer's mother, who blames him for her son's crimes.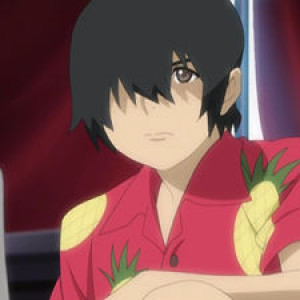 Episode 12
20 December 2008 - Mid-Summer Graph
Nomura Nobuo works part-time at a food stand beside the pool. Every time someone agitates him, he draws them and puts their face up on the model on his calendar chart. The person who reaches the top of the model first will be sent to hell. In the meantime, his manga debuts in a monthly manga book, so he decides not to send anyone to hell since he is in a good mood. It is only when he sees his crush Sasayama Kokoro trying to commit suicide because her boyfriend Ryuu, cheated on her that he decides to send Ryuu to hell. However, Nobuo is sent to hell by Kokoro, who believes that he will spread rumors about what she told him.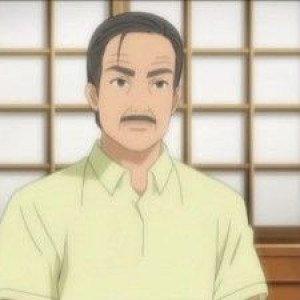 Episode 13
27 December 2008 - The Six-Script Lantern
A woman named Azusa Mayama is angry that investigator Norihisa, the father of Yuzuki's best friend Akie, halted investigation on her father's accident because it involved the son of a prestigious family. At the lantern festival, Yuzuki sees her reflection at the gate to Hell but Tsugumi Shibata, now a grown woman, warns her that she may not return if she crosses. Yuzuki realizes Akie is in trouble and contacts Norihisa. To get revenge, Azusa sends a man in to rape Akie but Norihisa arrives in time. Ai separates from Yuzuki, receiving back her real body as a festival gift. Yuzuki believes that she is finally free of Hell Girl, but Akie later disappears right in front of her when Azusa sends Akie to Hell. Yuzuki's eyes flicker red as she screams.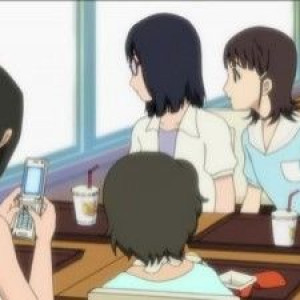 Episode 14
10 January 2009 - Street Corner of Malice
Convenience store worker Tsuzuki helps student Kashiwagi Hidemi after she misses the last train home. Someone posts a picture of them together online, sparking rumors about Kashiwagi's character. Kashiwagi wants to send the person who uploaded the picture to Hell, but Yuzuki tries to persuade her not to. Tsuzuki is arrested for assault and Kashiwagi believes it will worsen her reputation if everyone sees his arrest in the papers. Tsuzuki breaks out of jail and Kashiwagi tells him to stop, but he doesn't recognize her right away. Saddened, she sends him to Hell. Yuzuki later sees a completely changed Kashiwagi, with dyed hair, excessive makeup and tattoos. She becomes overwhelmed as she now senses many people around her about to contact Hell Girl.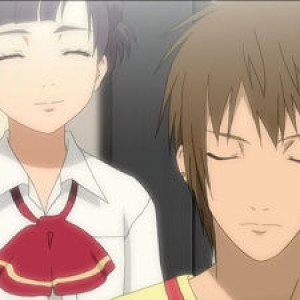 Episode 15
17 January 2009 - The Rabbit and Tortoise
Shinohara Usagi is a schoolgirl who is always being helped because she is too slow at everything. One day, her classmate Endo asks her to date him. However, Endo is forced to cheat on her by her jealous older brother Michito, and he leaves her, ashamed. Usagi reveals she has accessed the Hell Correspondence, intending to send her brother to hell. Shocked, he reveals that he has done the same. The two have a heartfelt talk about their sufferings. It is implied that Usagi is actually in love with her brother. They drop their straw dolls into the river. However, Usagi realizes Michito will never return her romantic affections so when he leaves, she retrieves the doll from the river and sends her brother to hell.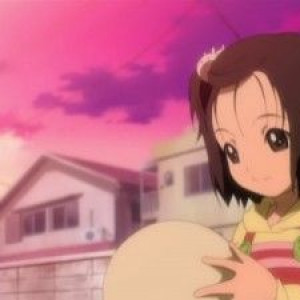 Episode 16
24 January 2009 - Trap of Temptation
Yuzuki senses a man about to pull the string on one of Ai's straw dolls. As she rushes to stop him, Ai tells her that her attempts are futile. She shows Yuzuki the man's future. Instead of socializing with coworkers after work, Naowa has always instead played with a young girl named Kaya because he likes children. He has sent his fellow worker, Nakajima, to hell because of Nakajima's disturbing behavior and inappropriate interest toward Kaya. Nakajima's girlfriend, Yuki, joins their company to investigate. She forms a romantic relationship with Naowa, keeping silent about who she is. One night, Naowa finally reveals he is unworthy of her because he sent Nakajima to Hell. Yuki then reveals her true identity and sends Naowa to hell. Despite seeing this future, Yuzuki still has hope.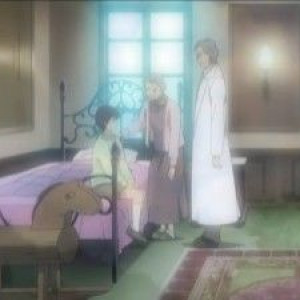 Episode 17
31 January 2009 - Inside the Straw
Upon receiving a request from an elderly woman, Yamawaro begs to be the straw doll. Yuzuki goes to the mansion, asking to speak to the elderly woman but a much younger woman answers the door, leaving Yuzuki confused. Yamawaro explains that in the past, he witnessed the young couple lose their child, Hikaru. After many years, he appeared before the now elderly wife, and the wife believed her son had returned. However the husband, knowing Yamawaro is not human, used him for his experiments to achieve eternal life. When the man feeds the resulting potion to his wife, she regains her youth. However, the wife discovers Yamawaro is being used unethically, and urges him to flee. Now, unable to forgive her husband, she sends him to Hell and commits suicide by exploding the mansion.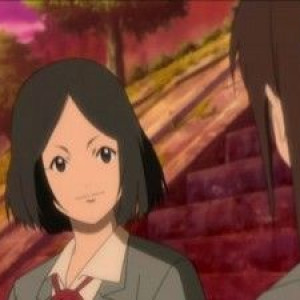 Episode 18
07 February 2009 - Special Radio
Yuzuki listens to a popular late-night radio show. Most of the letters read on the show are from a frequent sender called "Chi-chan." Chi-chan, whose real name is Chiriko, has fallen in love with the DJ host Joutarou and his sweet-talk. She becomes friends with Kaname, another well-known mail sender on the show. Wanting to thank Joutarou, the two go down to the radio station and meet Yume, the scriptwriter. Kaname says that she wants to be a radio writer too and Yume lets her have a script of the broadcast, shocking Chi-chan and making her realize that Joutarou's sweet words were all scripted, crushing her fantasy him. Hating Kaname for crushing this fantasy, she sends her to Hell. Afterward, she returns to her fantasy, refusing to accept that Joutarou's words are scripted.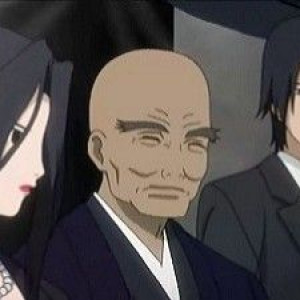 Episode 19
14 February 2009 - Snow, Moon, Flowers
Kaori Nakiri is the next heiress to the Nakiri school of flower arrangement but despises this predetermined future. Yuzuki recognizes Ai's companions working at the funeral despite being her school's staff. As Yuzuki can see through her companions' magic disguise, Ai realizes Yuzuki will 'awaken' soon. Yukina, the result of the father's affair with another woman, demands that Kaori give her the Nakiri school. Tsukio, Kaori's childhood friend and love, discovers Yukina planning to poison Kaori so as to inherit the land, and drinks the poison in her place. Kaori learns of this and discovers family secrets, including that Tsukio is her brother. Broken, she accepts her role as the family head and sends Yukina to hell. Ai reveals to Yuzuki that she is fated to become the next Hell Girl.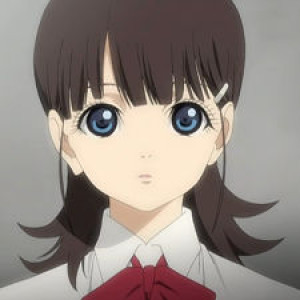 Episode 20
21 February 2009 - Hell Doctor vs. Hell Girl
An old man named Mizuragi Shōgo types Tsugumi's name into the Hell Correspondence. Each sensing the request, Yuzuki, Ai, and Tsugumi go to his mansion. Shogo explains that he gained interest in Hell after his mother used Ai's services to send his father to Hell. After years of research, he yearned to meet Ai and so had an artificial grudge against Tsugumi planted in his mind through hypnosis in order to feel enough hatred to meet her. The others all protest, as Tsugumi has done no wrong, but luckily, just before Shogo can pull the string to send her to Hell, he is instead sent to Hell by his assistant due to how Shogo took in many orphaned children only to treat them cruelly and try to send them to Hell for his research.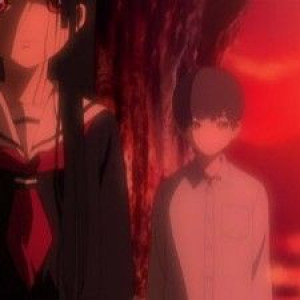 Episode 21
28 February 2009 - Right in Front Behind You
Yuzuki believes she can escape her fate of becoming the next Hell Girl as Tsugumi had. She meets a young boy named Kaito, who is being abused by his stepmother Nanami. Nanami used to treat Kaito with love; however, ever since she became pregnant with a girl she names Mao, Nanami begins to fawn over her and unreasonably punish Kaito. Kaito only desires to return to those earlier days of happiness when Nanami was much kinder. Yuzuki is shocked to realize that Kaito's father is aware of the domestic violence against his son, but refuses to acknowledge it. Believing his son is in the way of their family's happiness, he almost kills Kaito; however, he comes to his senses when Kaito sends Mao to Hell, and Nanami also returns to her old, kind self.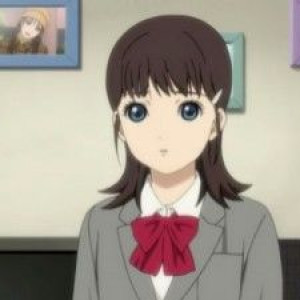 Episode 22
07 March 2009 - Flower and Moon
Yuzuki asks Tsugumi for advice on avoiding her fate, but Tsugumi does nothing, believing only Yuzuki can save herself. Sumika is the reserved twin of the famous model and actress Yuika. Yuika is quite cruel to Sumika. Only a birthmark on Sumika's side distinguishes the two. After Yuika injures her arm, she orders Sumika to take her place in a photo shoot. Sumika thrives in the role and enters a relationship with her sister's boyfriend Masato. Yuika's arm heals and the sisters argue over who should continue the role of celebrity. Masato breaks up with one of the sisters (unspecified who), and she sends her twin to Hell. At an event, the place where Sumika's birthmark should be is hidden by her arm, leaving the true identity of the doomed sibling vague, though it could be Yuika.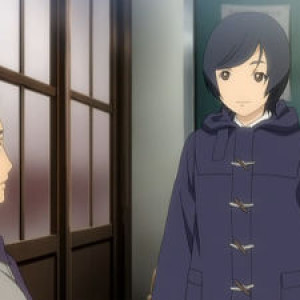 Episode 23
14 March 2009 - Twilight Hills
Fumio Mizuhara is bullied by Tomohide Matsuda because Fumio is from a rich family while Tomohide is poor. Tomohide overhears that Fumio is going to the high school that Tomohide wanted to attend. He feels unfortunate, as he has to enter work instead of attending high school to support his mother and sister. The mark of Hell is seen on Tomohide's chest and it is suggested that he sent his abusive father to Hell. When Tomohide physically assaults Fumio, Fumio sends him to Hell out of desperation. Ai appears to Yuzuki, who senses people about to send someone to Hell again. Yuzuki wants Ai to leave her alone but when Ai reveals her hidden desire to send Ai to Hell, Yuzuki flees, unable to face the possibility that she too has been consumed by hatred.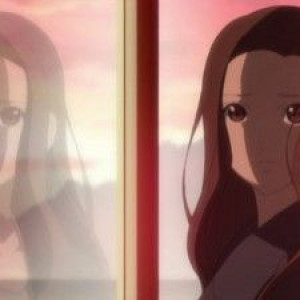 Episode 24
21 March 2009 - Mayfly
Yuzuki realizes that suddenly, nobody in her school or town knows who she is. Only Tsugumi still recognizes her. Tsugumi reveals that she was never fated to become Hell Girl like Yuzuki had thought. She has given up hope of stopping the cycle of hatred like her father, Hajime. She tells Yuzuki she must accept that this system exists, and concludes that Yuzuki is not a person of this world after realizing that up until now, her life had been an illusion. Yuzuki refuses to believe this and flees. She finds her apartment in a decayed state, with a corpse of a girl on the floor. Ai Enma and her companions appear, revealing that she had actually died a long time ago.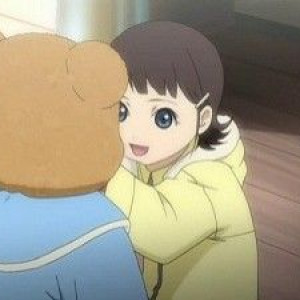 Episode 25
28 March 2009 - Yuzuki
Ai shows Yuzuki her childhood. As a little girl, Yuzuki lived happily with her parents, until her father, a bus driver, died in a bus crash due to faulty brakes. The town accused the Mikage family of murder. Yuzuki's mother fell ill and the doctor refused to see her due to the stigmatization. With her mother close to death and Yuzuki starving, her mother planned to kill her so Yuzuki wouldn't suffer. However, she died in her sleep, and Yuzuki buried her mother, her eyes turning red. She died embracing the teddy bear her father gave her. The older Yuzuki now realises the corpse is hers. Angry that the world abandoned her, she accepts her fate as Hell Girl. Akie returns as Yuzuki's aid. A request with Azusa's name comes in - Yuzuki's first summoning as Hell Girl.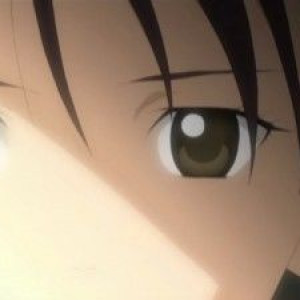 Episode 26
04 April 2009 - Spiritual Locus
Akie's father Takasugi wants to send Azusa to Hell because she sent his daughter Akie to Hell. Yuzuki pushes him to do so but Takasugi backs out.
---
Crew
| Department | Role | Name |
| --- | --- | --- |
| Directing | Director | Hiroshi Watanabe |
| Writing | Writer | Hiroshi Watanabe |
| Department | Role | Name |