---
Ratings
7.3
7
---
Series Details
Seasons: 8
Total Episodes: 199
Creators: Collier Young
Networks: NBC
Status: Ended
First Air Date: Mar 28, 1967
Recent Air Date: Jan 16, 1975
Run Time: m
In Production: No
Original Language: English
Age Rating: NR
Website: Link
Production Companies: Universal Television , Harbour Productions Unlimited
---
Genres
---
Keywords
---
People Rated This
None of your friends have rated this title yet
Watch Ironside
Purchase (Rent or Buy) this season
Synopsis
The season originally aired Thursday at 8:30-9:30 pm.
---
Episodes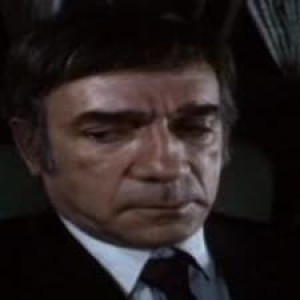 Episode 1
17 September 1970 - A Killing Will Occur
The Chief begins to receive strange phone calls, warning him of a murder to be committed somewhere in San Francisco, apparently in the interests of justice. With very little to go on and virtually nothing to help him identify his mysterious caller, Ironside eventually traces the case back to a policeman, thrown out of the force fifteen years earlier.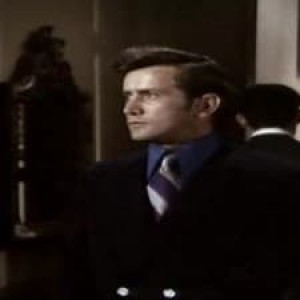 Episode 2
24 September 1970 - No Game for Amateurs
A sniper working for the criminal underworld seeks refuge in the anti-Vietnam protest movement, and with a number of draft-dodgers relying on his silence, the only man who can help the Chief is unwilling to follow proper channels.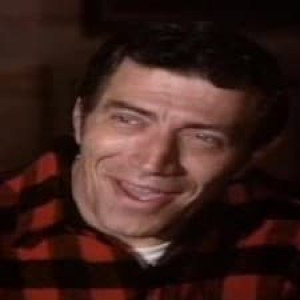 Episode 3
01 October 1970 - The Happy Dreams of Hollow Men
The Chief travels into the mountains to spend the weekend with an old friend, only to be snowed in following a bad blizzard. Trapped in a small cabin, Ironside discovers that his friend is now an addict, violent and unpredictable without the fix he cannot get.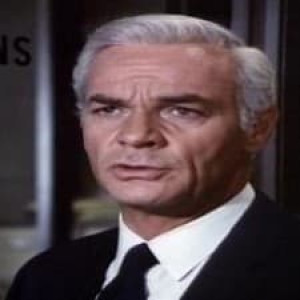 Episode 4
08 October 1970 - The People Against Judge McIntire
A judge decides to begin a series of lectures about a case that he tried eight years previously, the result of which was that a man was executed. Immediately he starts to receive death threats; but with no clues to help, the Chief may not be able to find the would-be murderer - who may, it appears, have committed the murder in the original case as well.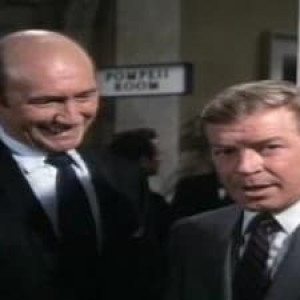 Episode 5
15 October 1970 - Noel's Gonna Fly
An ageing accountant, weighed down by the responsibilities of his life, decides to break free from the grindstone and try for something different. On the way he comes close to going off the rails, and the Chief makes it his personal crusade to ensure that nothing goes too wrong.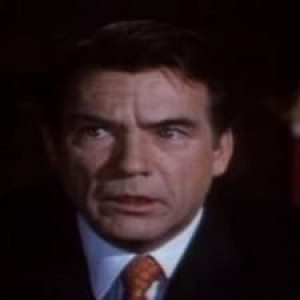 Episode 6
22 October 1970 - The Lonely Way to Go
The accountant for the Police Pension Fund confesses to the murder of his secretary, but all of the evidence suggests that he could not possibly be guilty, instead pointing to another culprit and a man merely suffering from alcohol-induced hallucinations. As always, however, the Chief does not go along merely with what is 'obvious'.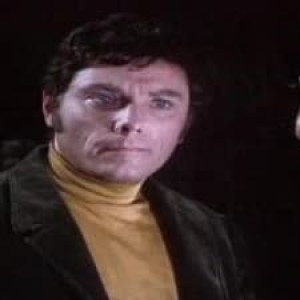 Episode 7
29 October 1970 - Check, Mate: and Murder (1)
In Canada for a conference, Ironside and the team get caught up in a spate of bombings, courtesy of Quebec separatists; one of them the son of an old girlfriend of the Chief's. When one of the bombings proves fatal, Ironside suspects that there is more going on than just terrorism; and he soon links the killing to a famous stolen chess set.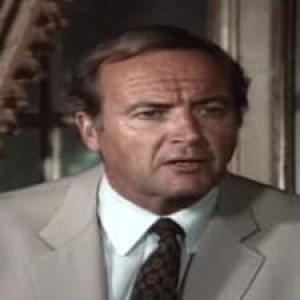 Episode 8
05 November 1970 - Check, Mate: and Murder (2)
Ed goes undercover at the docks to try to identify and capture the murderer, whilst the rest of the team continue investigating the case. Finally, with a terrorist plot to defuse, a parade to protect, and Ed masquerading as the arrested murderer, Ironside has plenty to work on; but still has enough time to spend with his old girlfriend.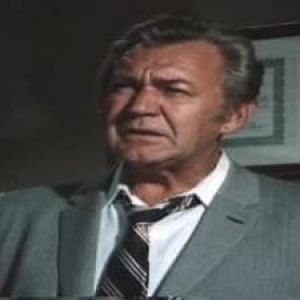 Episode 9
12 November 1970 - Too Many Victims
A policeman's daughter crashes her car after taking cannabis, and her father sets out to catch the man who sold her the stuff. When it becomes apparent that he has framed the man responsible, the task falls to Ironside to decide whether to charge a known pusher or an old and trusted cop who has clearly gone off the rails.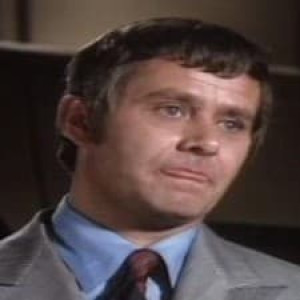 Episode 10
19 November 1970 - The Man on the Inside
When a drug pusher is arrested following a spate of botched drug raids he fingers Ironside as a gang informer. Ed is press-ganged onto a team set up to investigate the Chief, which leads to conflict with Eve. Meanwhile Ironside himself seems to be taking the investigation very calmly, which leads to concern all round.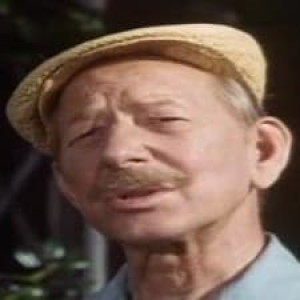 Episode 11
03 December 1970 - Backfire
Mark investigates an old case as part of his coursework research, and uncovers an apparent miscarriage of justice which implicates Ed in a fit up. The pair investigate the case to try to work out what really happened, and discover that the truth is not necessarily what it appears to be.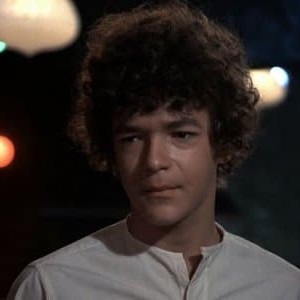 Episode 12
10 December 1970 - The Laying on of Hands
Pablo Esteban, a young Mexican boy, is brought to San Francisco by some businessmen who claim that he can heal people just by touching them. Placed on the case to find out whether it is for real, the Chief develops a close friendship with the boy, and has to help him when he finds out that it is all just a money-making scam.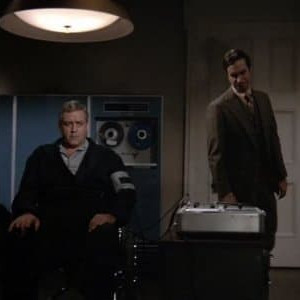 Episode 13
17 December 1970 - This Could Blow Your Mind
Ironside attends a hospital for psychological evaluation, and whilst he is tying knots in his psychiatrist's theories, it transpires that a crook is trying to use the situation to find out the whereabouts of a police informer. With Mark and Eve on holiday, however, there is just Ed to help the Chief, and a whole city to search through for clues.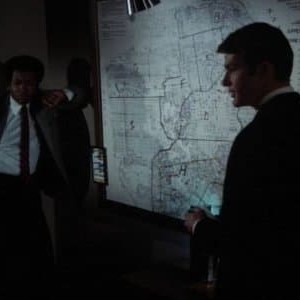 Episode 14
31 December 1970 - Blackout
The power station for a four mile square area of town is destroyed in an explosion, and when a similar attack takes out the auxiliary generator at Police Headquarters, Ironside realises that somebody somewhere is trying to cover their tracks. The question is, who - and what is their goal?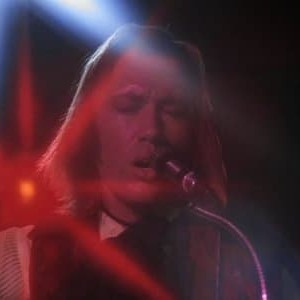 Episode 15
07 January 1971 - The Quincunx
A successful folk trio comprising two brothers and a sister tour San Francisco, and Eve's suspicions are roused when the girl, an old school friend, disappears without a word. When the body of another young woman turns up, brutally murdered, the Chief knows that there is a connection somewhere; but which, if either, of the brothers killed the girl? The clue to their sister's whereabouts might just be in their music.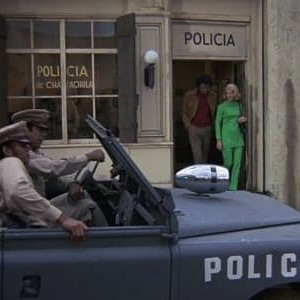 Episode 16
21 January 1971 - From Hruska With Love
The Chief and his team are detailed to escort a spy to Mexico, in order to make an exchange with the Russians for an American scientist. When Ironside and the spy are kidnapped by a Mexican political group, Ed has to keep the Russians at bay long enough to get the pair back, so that the exchange can be made.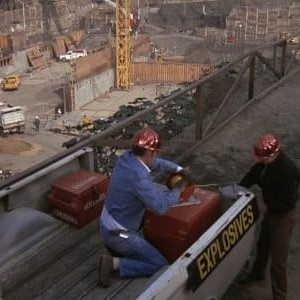 Episode 17
28 January 1971 - The Target
An ex-con determined to go straight is roped into a scam to steal dynamite, after his son is kidnapped. The Chief manages to get the boy back, but by then a bomb has already been planted, and there may be no time to stop it before it blows up. The Chief not only has to find the bomb, he also has to work out how to defuse it.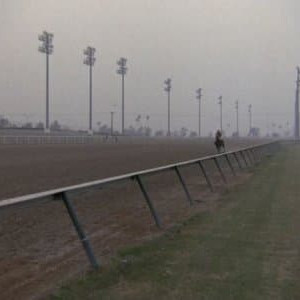 Episode 18
04 February 1971 - A Killing at the Track
Outside odds horses are starting to win at the local track, and Ironside is soon on the case. He discovers that somebody is trying to fix the races, but his prime suspect is Eve's one-time fiancé, and a jockey who may be the unwitting key to it all.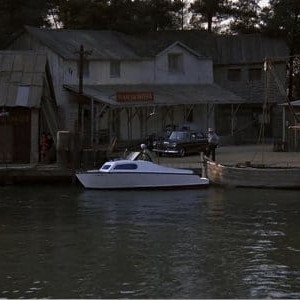 Episode 19
11 February 1971 - Escape
Ed and Eve travel to Mexico to assist in the interrogation of a former suspect in a murder case, who has been arrested for a similar offence across the border. The local police are determined to convict him, but Ed and Eve are equally certain that he is innocent; and when he is helped to escape from police custody, suspicion falls on them.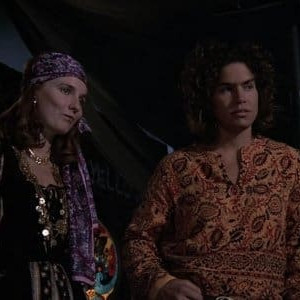 Episode 20
18 February 1971 - Love, Peace, Brotherhood, and Murder
The team is at a theatre to watch the rehearsals of a play Ironside has some money invested in, when one of the actors is found dead. Two attempted murders soon follow, and the Chief has his work cut out for him trying both to find the guilty party and to save the play.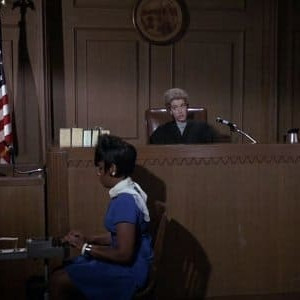 Episode 21
25 February 1971 - The Riddle in Room Six
A court case is put in jeopardy when it seems that the jury is irrevocably hung over its verdict; until the Chief realises that one member must surely be on the take. He has a race against time to unmask the guilty party, however, before the judge must dismiss the jury and let the defendant walk free.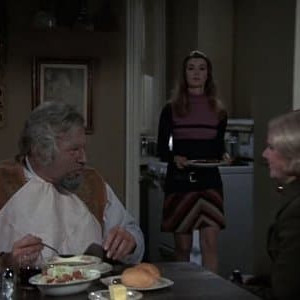 Episode 22
04 March 1971 - The Summer Soldier
An old Armenian, the uncle of a friend of Eve's, appears to be hiding some secret that has his niece deeply worried. It soon transpires that his two nephews are involved in the manufacture of narcotics, drugs which are then being sold to children. But the fact that their uncle is keeping quiet about it suggests that he too has something to hide.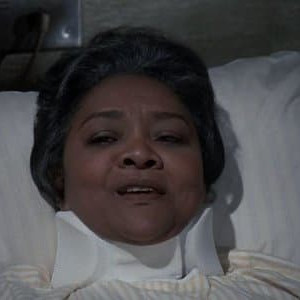 Episode 23
11 March 1971 - The Accident
Driving to the garage whilst tired, Mark knocks down an old lady, with whom he develops a close relationship. It soon seems, however, that his guilt over the affair is going to lead to some revelations about his new friend that he might rather not hear.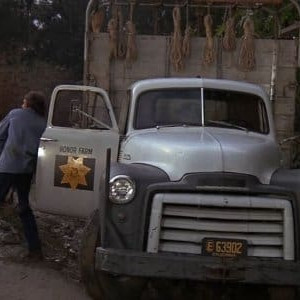 Episode 24
18 March 1971 - Lesson in Terror
A gang of violent anarchists springs a protestor from prison and, when he is recaptured, try to force the police into releasing him again by kidnapping the son of a prominent lawyer. The boy, however, is in on the scheme, until he begins to realise just how far his new friends are prepared to go.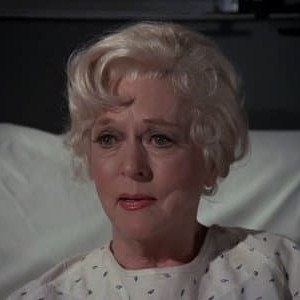 Episode 25
01 April 1971 - Grandmother's House
An old woman whose handbag has been snatched asks Ironside to take her case. Moved by his friendship with her late husband, he agrees, and finds a lonely old woman reaching out for somebody to share her long days.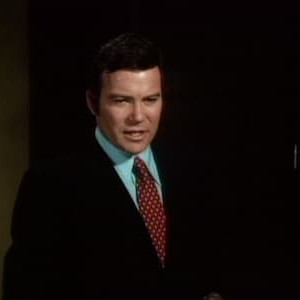 Episode 26
15 April 1971 - Walls Are Waiting
A parole officer famed for his hard line against drug pushers begins to fear for his life after a shooting. The line of suspects, however, as well as including one of his current clients, also seems to include that client's lawyer, and even the parole officer himself.
---
Crew
Department
Role
Name
Production
Producer

Jeannot Szwarc

Collier Young

Albert Aley

Douglas Benton

Winston Miller

Joel Rogosin

Executive Producer

Cy Chermak

Department
Role
Name