---
Ratings
7.8
8
---
Series Details
Seasons: 7
Total Episodes: 171
Creators: Bruce Geller
Networks: CBS
Status: Ended
First Air Date: Sep 17, 1966
Recent Air Date: Mar 30, 1973
Run Time: m
In Production: No
Original Language: English
Age Rating: NR
Website: Link
Production Companies: Desilu Productions , Paramount Television
---
Genres
---
Keywords
---
People Rated This
None of your friends have rated this title yet
Watch Mission: Impossible
Stream Sources
Purchase (Rent or Buy) this season
Synopsis
The second season of the original Mission: Impossible originally aired Sundays at 10:00-11:00 pm on CBS from September 10, 1967 to March 17, 1968.
---
Episodes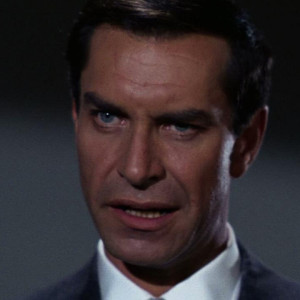 Episode 1
10 September 1967 - The Widow
Alex Cresnic and his partner Walters have bought out an entire nation's heroin crop and are smuggling it into Marseilles for a sale - the IMF needs to put them out of business. Barney and Jim fake an elevator crash and ""blind"" Walters. In the hospital, Rollins impersonates Cresnic's voice and gives Walters specific instructions. Meanwhile, Cresnic believes Walters to be dead and meets Walters' widow, played by Cinnamon. She blackmails Cresnic into taking her on as his new partner, and then leads him to a rival competitor, played by Rollin. Jim is the chemist in the set-up, and Cresnic ""kills"" Willy and takes Jim to work for him. Jim has a jacket that lets him switch Cresnic's heroin for powdered milk. Cresnic makes the sale but the IMF has put an opening in the bottom of his desk where he stores the money. Rollin breaks in and tells the buyers to check their merchandise, after setting up Walters to go to the basement and check the money. The buyers discover the heroin is fake, and they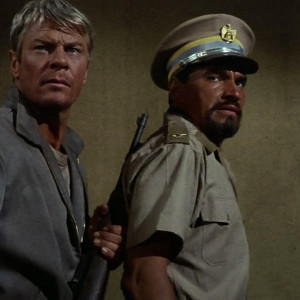 Episode 2
17 September 1967 - Trek
The country of Santales sold a collection of Incan gold artifacts to save its economy, which were stolen by Jack Cole. Cole's accomplices are killed and Colonel Cardoza of Santales is in charge of extracting the location of the artifacts from Cole. However, Cardoza is a tratiro who plans to take the artifacts and leave Santales in financial ruin. The IMF must both recover the treasure and expose Cardoza. Phelps goes in as Cardoza's fence, and plots with the Colonel to get Cole to reveal the treasure. Phelps is thrown in with Cole, and they manage to escape thanks to Cardoza's set-up with Jim. Jim ""kills"" Rollin (disguised as an Indian) for his horses, and the Rollin reports to Cardoza's superior, General Diaz, that Cardoza is the one looking for the trasure. Cole takes Phelps and Cardoza to the trasure, and Cardoza kills Cole. As Diaz's men close in, Jim leaves via a helicopter, leaving Cardoza to try and explain why he has the treasure and was working with Cole.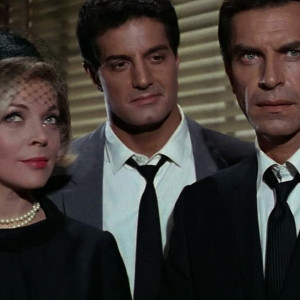 Episode 3
24 September 1967 - The Survivors
Two scientists and their wives have been kidnapped by enemy agent Eric Stavak. If Stavak doesn't get ahold of a third scientist, the other two are useless and will be killed. If he gets the third, than Stavak will have the key to an ""ultimate weapon"" project. Phelps and Cinnamon pretend to be the third scientist and his wife and alllow themselves to be kidnapped and taken to the other two scientists and their wives. Phelps predicts an upcoming earthquake, which the IMF team goes to work and fake-implements. Phelps digs out an escape route through a storm drain, only to be shoved aside by Stavak and his henchmen as they make their escape. While Jim leads everyone out of a perfectly-working elevator, Stavak and the others are captured as they emerge onto a perfectly-intact San Francisco street.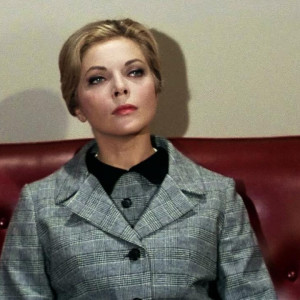 Episode 4
01 October 1967 - The Bank
Alfred Belzig, a bank director in the ""East Zone"", takes money from those trying to escape to the West, then disposes of them and keeps the money. Belzig plans to use the $3 million he's accumulated to support a new Nazi party. Rollin pretends to be an escapee - Belzig takes his money and kills him, allowing the team to track the money to a safe deposit box. Barney and guest team member Paul Lebarre (a former bank robber) stage a raid on Belzig's bank and steal only his deposit box. Willy, pretending to be a police man, ""arrests"" them and they depart just as the real police arrive. They wonder why the single box was targeted, Belzig tries to escape before he can be incriminated and fails.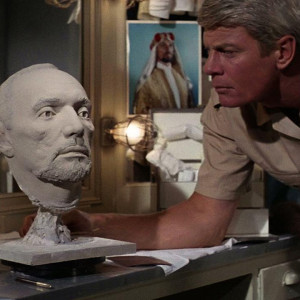 Episode 5
08 October 1967 - The Slave (1)
In the country of Elkabar, King Ibn Borca is conducting a brisk slave business with the aid of supplier Karl de Groot. de Groot raids into neighboring countries. The IMF team must put the two men out of business. Barney lets himself be captured by de Groot, gets the info on a cell, then escapes with the info so they can create an exact duplicate of the cell. Jim ""sells"" Cinnamon to de Groot, then Willy retrieves her and captures de Groot. Jim then approaches de Groot's partner Jara and tells him he killed de Groot and that Jara has a new partner...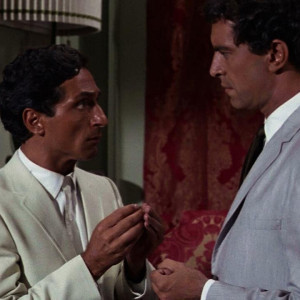 Episode 6
15 October 1967 - The Slave (2)
Willy kidnaps Princess Amara, wife of the king's brother Fasar, who knows nothing of his brother's slave racket. They put Amara in the duplicate cell and then Rollin-as-Borca tells her she will be sold at the next auction. Jim delivers Cinnamon to Borca, and then they dress up a sedated Amara as Cinnamon, and Barney and Willy switch her for Cinnamon. Rollin, masquerading as an Interpol agent, convinces Fasar to go to a slave auction that Borca is holding. Disguised, the men watch as ""Cinnamon"" put up for auction. Fasar reveals himself and Amara's disguise is revealed. She tells her husband of the slave cells. Borca is killed and Fasar puts an end to slavery in Elkabar.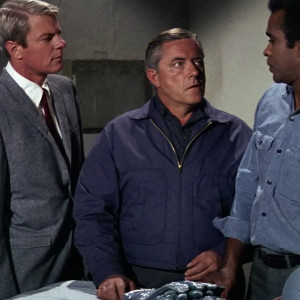 Episode 7
22 October 1967 - Operation Heart
Professor Bennett is an archaeologist who is caught up in political coup by Gomalk, the Chief of Security Police. The coup is aimed at President Rurich. Bennett was accidentally arrested and interrogated, inducing a heart attack. The team must both rescue Bennett and prevent the coup. The IMF stage an assassination, spoiling Gomalk's own intended assassination. Cinnamon, impersonating Bennett's husband, tries to frame Bennett so that President Rurich believes he is an American agent. That would screw up Gomalk's plans, so he keeps the news secret, except that Phelps tells Rurich anyway. Rurich orders an interrogation of Bennett and orders an operation. Rollin, disguised as a doctor, slips in and ""discovers"" a bomb in the room. Barney, Willy, and guest agent Dr. Siebert come in as a bomb disposal unit who pull guns and try to ""rescue"" Bennett. Rollin fakes Bennett's death and the IMF team escape with Bennett hidden in a bomb disposal gentry, and then Rollin takes Bennett's place. Rurich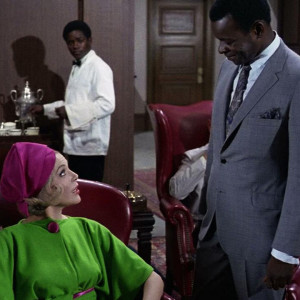 Episode 8
29 October 1967 - The Money Machine
Walter DuBruis is a criminal financier in Africa, and has made a deal with a countefeiter, Rag Tagoor. DuBruis will pass the fake money that Tagoor manufactures, wrecking the pro-Western country of Ghalea. DuBruis is above the law unless there is firm evidence, so the IMF have to put him out of business. Cinnamon tries to corner the market on a company's copper stock, interesting DuBruis by mentioning her husband has found a new vein of copper. DuBruis plans to buy the stock for himself, but needs money. Conveniently, Rollin fakes an epileptic seizure, and DuBruis discovers that Rollin is a counterfeiter. He makes a deal with Rollin to make up fake money to make up the $5 million he needs, by providing his own $3 million as a sample. Thanks to a fake machine and Barney passing out special paper, the deal goes smoothly, but Barney substitutes fake money for DuBruis' real money, too. DuBruis attracts the attention of the foreign minister by buying up all the copper shares. Told to show t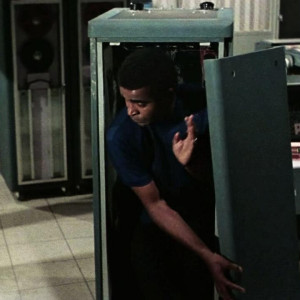 Episode 9
05 November 1967 - The Seal
Taggart. an industrialist, has a rare stolen statue that America needs to maintain a friendly relationship with a foreign country. He refuses to turn it over and IM Force are sent to get it. They need a cat, Rusty, to bypass Taggert's elaborate security. Phelps fouls the computer with a doctored key card, requiring Willy to deliver a replacement containing Barney and the cat. Cinnamon is a reporter investigating a supposed curse on the statue, while Rollin pretends to be a professor from the statue's country of origin. Rollin makes a faked grab for the statue, and Taggert has to shut down the electricity to prevent him from dying. Barney uses the brief power outage to get past the sonic detectors and drill a hole into the chamber. He then inserts a miniature crosswalk so the trained cat can go across and loop the statue around its neck. Despite the distraction of a local tank of fish, Rusty succeeds and everyone makes their escape as Taggert discovers the theft.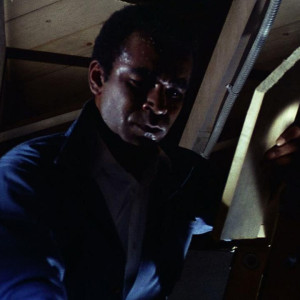 Episode 10
12 November 1967 - Charity
A husband-and-wife con team, the Hagars, rip off the wealthy for donations to charity, only to take it all for themselves. The IMF ""crashes"" the Hagars' get-together with a groiup of millionaires at an estate on the French-Italian border. The Hagars have converted their ill-gotten gains to platinum, and have it stored in the base of a pool table . Jim goes in as a gigolo supposedly hired by Erik Hagar to keep his wife Catherine occupied, while Cinnamon keeps Erik occupied by pretending to be a wealthy invalid. Barney tunnels into the estate and switches out the platinum bricks with an inflatable duplicate. Rollin pretends to be a hitman trying to kill Catherine, but is caught and confesses he was hired by Erik. Suspicious, Catherine hires him and then tries to flee the country. Jim fakes putting the platinum in the trunk of her car. He and she make it to the border, but Erik, follows, takes the car. Unfortunately for him, Barney and Willy have taken the real platinu, melted it down, an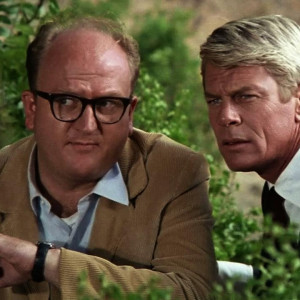 Episode 11
19 November 1967 - The Council (1)
Frank Wayne is the head of the Syndicate, and by putting the Mob's ill-gotten gains in a Swiss bank account, he threatens to ruin the U.S. gold reserve. The IMF must recover the funds and put Wayne away. Jim harasses Wayne, forcing the gangster to move his records to the Syndicate's office HQ. Then Jim and Barney subpoena and grill Wayne, while Rollin studies Wayne to impersonate his mannerisms. They fake an escape for Wayne long enough for him to call his henchman, but Rollin then takes his place. ""Wayne"" then orders Barney's death. With ""Wayne"" on the lam, the Syndicate insist that he leave town, but Rollin sells them on the idea of plastic surgery...to make ""Wayne"" look like Rollin!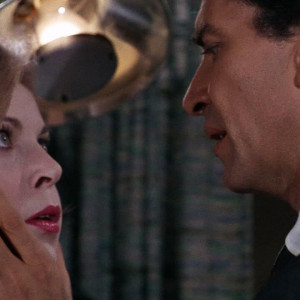 Episode 12
26 November 1967 - The Council (2)
Rollin-as-Wayne orders the death of Jim, who is impersonating a federal investigator, without getting the approval of the Syndicate Council. With Jim's killing a a distraction, Rollin breaks into the safe at Syndicate HQ and duplicates the financial records. The Council, unhappy with ""Wayne's"" independence and the fact that the murder is attracting headlines, condemn him to death. Rollin runs, but at the last moment switches place with the real Wayne, who has received plastic surgeon to make him look like Rollin. Wayne is killed by the hitman, Johnny, and the records are used to bust the Syndicate.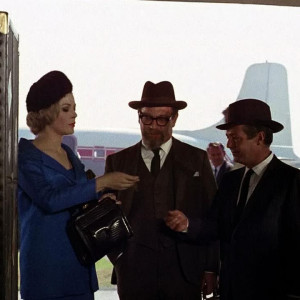 Episode 13
03 December 1967 - The Astrologer
Nicholai Kurzon, despite being exiled from his home country of Veyska by a military junta, leads a popular rebellion. He has been captured by the country's head of security, Colonel Stahl, and has a microfilm that contains the leaders of the revolution. The IMF must rescue Kurzon. Cinnamon gets closer to Deputy Chancellor Grigov by pretending to be an astrologer who predicts danger for the Chancellor. Thanks to Rollin's impersonation the ruse succeeds. Barney and Rollin sneak onto the plane Stahl is using to fly Kurzon back to Veyska. Rollin cracks the safe holding the microfilm and replaces it with a fake listing implicating Grigov. Meanwhile, Cinnamon has used her predictions to turn Grigov and Stahl against each other. When Stahl consults the fake list, he arrests Grigov and his assistant, leaving Kurzon unprotected. The team grabs Kurzon and replaces him with an automated dummy, then fake an accident and ""Kurzon"" is blown out the airplane. When the plane lands Jim spirits Cinnamon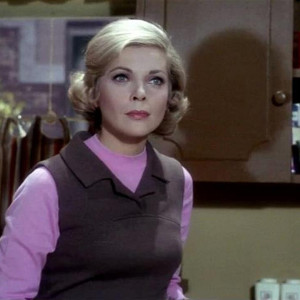 Episode 14
10 December 1967 - Echo of Yesterday
Neo-nazi Colonel Marcus von Frank is planning a resurgence of the Party with the aid of Otto Kelmann, munitions magnate. With Kelmann's financial base, von Frank plans to become a second Hitler. Jim infiltrates their meeting as an American Nazi leader, while Cinnamon gets close to Kellman, aided by her resemblence to his dead wife, murdered by Hitler in '32. Jim goads the paranoid von Frank into distrusting Cinnamon, who is convinced that she will destroy him. The IMF drugs Kelmann and sets up an elaborate ""hallucination"" of Rollin-as-Hitler murdering Cinnamon-as-Kelmann's wife back in '32. When von Frank burts in and shoots Cinnamon because of his own paranoid suspicions, Kelmann shoots him.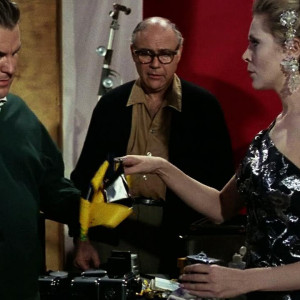 Episode 15
17 December 1967 - The Photographer
David Redding is a photographer and a spy working for the other side, who has supervised the infiltration of 150 agents into the U.S. The agents are apparently carrying some kind of biological plague, and only Redding knows the code. The IMF must get it from him. To do so, they set up Cinnamon as a former fashion model and scientist married to Jim who is working with a bacillus-suspension formula. This gives Redding a reason to accept the assignment - he tortures ""Jim"" who claims the U.S. is planning a nuclear strike. Redding and his assistant Morley plan to take refuge in Redding's bomb shelter and command center after sending a signal to his country (which is blocked by Barney), but Rollin and Willy arrest them. When the IMF fakes a nuclear attack Redding leads the others to the shelter, then ""kills"" Willy. He tries to send more coded messages (again, blocked by Barney), and Rollin witnesses Redding coding them. At the end he leaves as it is revealed that the IMF switched Redding and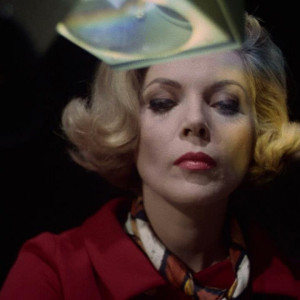 Episode 16
07 January 1968 - The Spy
Felicia Vabar, an enemy spy, has procured one of two overlays that was being sent to a meeting between NATO and a small European country. The overlays combined form a detailed map of NATO's missile defense system. Felicia has recruited Captain Cherno, head of the European country's security, to get her the second overlay. The IMF must stop her. Felicia plans to get the overlay out of a safe during an air-raid drill, but Jim beats her to it when Barney fakes an air-raid siren. Jim fires the overlay out to Rollin. Jim has been hypnotized to resist interrogation ujntil someone tries to kill him, while Rollin slips a picture of the overlay to Cinnamon who makes a fake. Rollin negotiates with Felicia, while Cinnamon (pretending to be an American embassy official) convinces Dubov, Cherno's superior, that she knows where the overlay is. As Dubov looks on, Cherno arrives there and gets the overlay from Rollin who escapes. Then Felicia arrives, buys the fake overlay from Cherno and shoots him.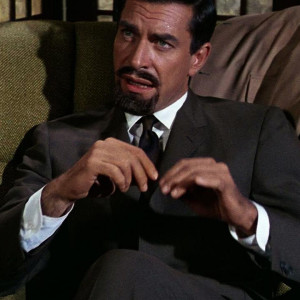 Episode 17
14 January 1968 - A Game of Chess
Nicholas Groat, a grandmaster chessplayer, organizes a team that plans to steal gold intended for the underground in an Eastern bloc country that was intercepted by the country's authorities. The IMF must recover the gold from the authorities and keep Groat from getting it. Groat forces the authorities to move the gold from a bank to a vault at the hotel where he (and Rollin) are playing in a tournament. The hotel puts a time lock on the vault for extra security, but Groat notices that Rollin is cheating, using a hearing aid. When he forces Rollin to demonstrate, the computer ""inadverently"" accelerates timepieces, so Groat wants to use it to get into the vault. Rollin agrees, but requires Groat use his team. Willy fakes a typhoid outbreak and Dr. Phelps administers shots to the guards which are actually sedatives. With Groat's help they get into the vault, then take the gold at gunpoint and leave him there.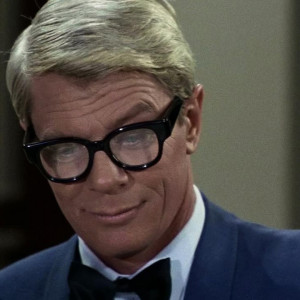 Episode 18
21 January 1968 - The Emerald
A plan to devaluate U.S. currency was concealed on a valuable emerald by a U.S. spy, and the emerald was inadvertently obtained by Victor Tomar, an international arms dealer. Tomar is traveling by ship, as is Yorgi Petrosian, an enemy agent sent to recover the emerald. Rollin as a card shark gets together with Petrosian and they make a deal - Rollin will cheat Tomar and give Petrosian the gem and keep the winnings. Cinnamon tricks Tomar into getting to a game when Jim pretends to take her expensive bracelet. Tomar loses to Petrosian, but Rollin double-crosses Petrosian and gets the cash and the emerald. Petrosian tries to kill Rollin but Willy knocks him out and they fake that he's been lost overboard and found by a passing trawler. Petrosian wires a message to his aide, William, to kill Petrosian. Then they knock out Petrosian, put him in Rollin's cabin with a mask, and Williams kills Petrosian-as-Rollin and disposes of the body.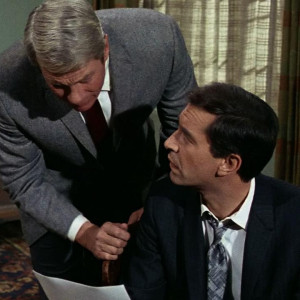 Episode 19
28 January 1968 - The Condemned
In Spain, David Webster, a friend of Jim's, is framed for murder by his girlfriend. Acting on Jim's personal behalf, the team goes into action. Rollin and Willy, disguised as priests, hide Webster in his own cell thanks to a collapsible wall. The murdered man, Corley, had apparently stolen a Greek crown worth ten million dollars. Constantine, the financier for the theft, hires Jim to get the crown back. Rollin, disguised as Wsbter, confronts the girlfriend and she flees to her accomplice, who is killed in a fall. The accomplice is actually the dead man Corley, disguised with plastic surgery. The dead man, rendered unrecognizable due to a shotgun blast to the face, was a plant. They find the crown but must clear Webster. Rollin disguises himself as Corley and fakes an escape from the police which ends in a rigged car crash. The police, having it confirmed that Corley was guilty all along, recover the crown from where the IMF planted it in the car and go back to Webster's cell to find hi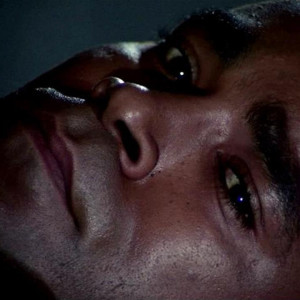 Episode 20
04 February 1968 - The Counterfeiter
Raymond Halder is the owner of a chain of clinics and runs a drug counterfeiting ring. Gant Pharamaceuticals released a drug that helps against primary vascular disease, but the drug is being withdrawn since Halder flooded the market with potentially fatal counterfeits. Gant plans to resissue the drug and the IMF must stop Halder from counterfeiting the new version. The IMF as Federal agents put pressure on Halder, but he escapes. Cinnamon pretends to be a Gant employee in charge of protecting against counterfeits. Gang bribes Rollin the Federal Agent to frame Cinnamon to force her to give him Gant's anticounterfeiting strategy. However, the team use an ultarsonic laser to make Halder think he is suffering from primary vascular disease, and he ends up at one of his own clinics where Barney-as-a-doctor prescribes one of Gant's counterfeits. Terrified for his life, Halder confesses so that he won't get a dose of his own medicine.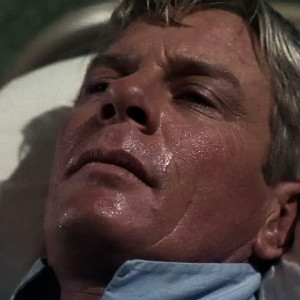 Episode 21
18 February 1968 - The Town
On holiday and going to meet Rollin at a mountain lodge, Jim stops off in a small town. However, a young couple drop a package containing a gas gun. Exposed, an old man named Doc takes Jim prisoner. The town is populated entirely by enemy agents and they plan to kill a Societ defector in L.A. Doc shoots Jim with curare and the young couple head off to kill the defector. When Rollin arrives, Doc claims Jim had a stroke and can't be moved, but Jim clues him in by blinking a warning in Morse code. Rollin mobilizes the team. Cinnamon goes in as Mrs. Jim and Barney as her chauffeur, and Willy as a trucker. Together the four of them have to get Jim out and thwart the assassination plot.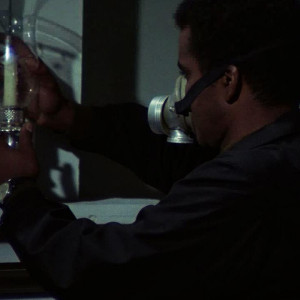 Episode 22
28 February 1968 - The Killing
Burt Gordon has set up a new version of Murder, Inc. for the Synidcate. The IMF need to get evidence of his actions. Jim and Cinnamon become Gordon's new neighbors, and their brother Rollin claims they are being haunted by the ghost of their long-dead sibling. Cinnamon seduces Gordon and wants him to kill her husband. A provoked Jim then attacks Gordon and is ""killed"" by Gordon's hitman, Connie and fake-disposed of in an incinerator. But then Jim's ghost comes back to haunt Gordon, ""killing"" Cinnamon. Gordon follows Jim's ghost-voice to his body and shoots it again...only to find out that the IMF disguised Connie as Jim. The police arrive and arrest Gordon for murder.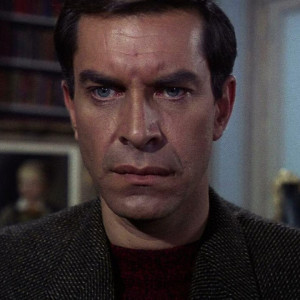 Episode 23
03 March 1968 - The Phoenix
Former internal security director Stefan Prohosh has been demoted to director of a museum. He has stolen an experimental metal alloy and concealed it in a modern sculpture at his museum, and plans to sell it to a foreign power to get them to back his bid for power. The IMF must recover the metal and stop Prohosh. Rollin fakes an attempt on Prohosh and his call is interecepted by Barney, who sends Jim, Barney, and Willy. Jim reveals Cinnamon as Rollin's accomplice, and Prohosh is obliged to interrogate the two of them. This is a distraction that lets Barney and Willy secretly dismantle the sculpture, remove the alloy, and replace it with explosives. Jim slips a detonator into Prohosh's pocket and then detonates the explosive himself to make it look as if the chairman was responsible. No one is harmed in the ensuing blast but the chairman finds the detonator in the unwitting Prohosh's pocket and has him arrested.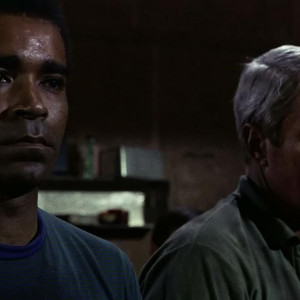 Episode 24
10 March 1968 - Trial by Fury
The head of a country's freedom party, Manuel Delgado, has been imprisoned by the dictatorship of his country. Cardoza, Delgado's assistant and liaison with the outside, has had himself arrested but is now believed to be an informer by the other convicts. The IMF must keep Cardoza from being killed by his fellow inmates and expose the real informer. Jim and Barney go in as prisoners, while Rollin goes in as a guard and Cinnamon as a Red Cross officer. Barney talks about his escape plan, and Rollin sees a guard recover a piece of foil with a message from one of the prisoners. Cardoza is beaten and humiliated by the convicts despite Jim and Barney's best efforts. Rollin smuggle the foil to Jim who uses it to clear Cardoza and find the real informer. Jim and Barney then use Rollin and Cinnamon as hostages to escape themselves.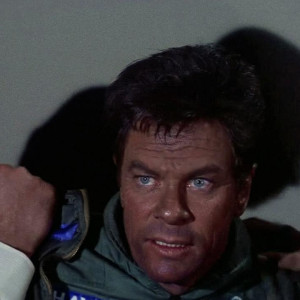 Episode 25
17 March 1968 - Recovery
Paul Shipherd, a defector from the U.S., has been put in charge of dissecting a SAC bomber fail-safe at the Vatzia Institute. The IMF must steal the fail-safe and recover Shipherd. As the pilot of the bomber, Jim plants the idea Shipherd should talk to the manufacturer in Duluth, and conveniently a wheelchair-bound Rollin and his ""wife"" Cinnamon are from the factory in Duluth. Jim is released and Rollin and Cinnamon are captured and forced to defuse the explosive device on the fail-safe. Rollin fakes a heart attack to get Shipherd away from his guards. Jim sneaks into the building after Barney fouls the disposal system, gets the fail-safe, and gives it to Barney, who has knocked out Shipherd. Rollin substitutes himself for Shipherd, and they wheel the ""dead"" Shipherd-as-Rollin out in the wheelchair in which the fail-safe is hidden. Rollin-as-Shipherd then strolls casually out with Cinnamon.
---
Crew
Department
Role
Name
Production
Executive Producer

Bruce Geller

Producer

Barry Crane

Robert H. Justman

Allan Balter

William Woodfield

Joseph Gantman

Writing
Writer

William Woodfield

Department
Role
Name