---
Ratings
7.9
8.7
---
Series Details
Seasons: 39
Total Episodes: 530
Creators:
Networks: BBC Two
Status: Returning Series
First Air Date: Oct 30, 1983
Recent Air Date: Mar 20, 2020
Run Time: m
In Production: Yes
Original Language: English
Age Rating: NR
Website: Link
Production Companies:
---
Genres
---
Keywords
---
People Rated This
None of your friends have rated this title yet
Watch Natural World
Stream Sources
Synopsis
No Synopsis for this season yet
---
Episodes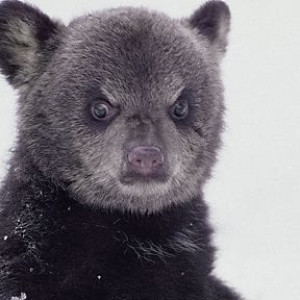 Episode 1
28 October 2009 - Bearwalker of the Northwoods
Wildlife documentary. In the forests of northern Minnesota, biologist Lynn Rogers uses food to gain the trust of wild black bears, a controversial technique developed over his own forty-year journey from fear to fascination. Following the fortunes of mother bear June and her three cubs over a year, the film reveals an intimate portrait of the lives of black bears.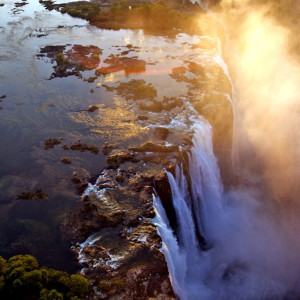 Episode 2
04 November 2009 - Victoria Falls - The Smoke that Thunders
Wildlife documentary. A tale of life on the Zambezi River, set against the epic backdrop of Victoria Falls. The story is told from the point of view of a local fisherman, Mr White, who has fished these waters for 69 years, and whose riverside companions are elephants, baboons, hippos and kingfishers. Follow the fortunes of these animals through his eyes, and learn how their lives are ruled by the moods of the river and the rains.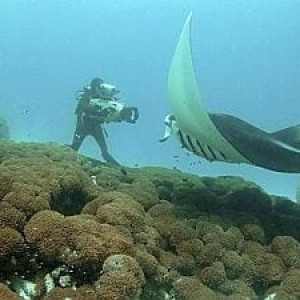 Episode 3
11 November 2009 - Andrea - Queen Of Mantas
Manta rays are one of the most intelligent creatures in the ocean and, at up to seven metres long, one of the largest. Yet despite their size and curious nature, almost nothing is known about their lives. Young marine biologist Andrea Marshall has given up everything for a life in Mozambique, diving amongst these beautiful animals. Superb underwater photography reveals new manta ray behaviour including breathtaking footage of their ritual courtship dances. The film follows Andrea as she studies these endangered animals up close. With the discovery of a giant new species and remarkable insights into mantas' secretive lives, Andrea's findings are already rocking the world of marine biology.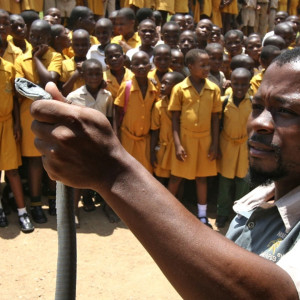 Episode 4
19 November 2009 - Black Mamba, White Witch
In the small African kingdom of Swaziland, the black mamba is a snake both feared and revered. During summer, these elegant yet lethal snakes turn up everywhere - in homes, schools and cars - and people are bitten every week. Enter Thea Litschka-Koen, a mum and hotel manager who has become known affectionately as the white witch. She and her husband are on call 24 hours a day to rescue and release black mambas when they get too close for comfort. But what everyone wants to know is will they come back again? We follow Thea and her team as they set up a pioneering new scientific project: to track the black mambas they release back into the wild, and find out just how these deadly snakes spend their lives.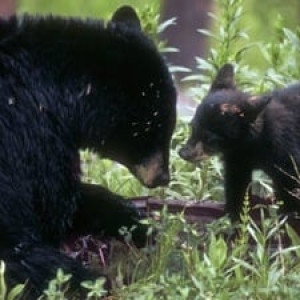 Episode 5
26 November 2009 - Bringing Up Baby
Natural World investigates the vital bond between animal mothers and their babies. The more we study animals, the more we realise just how emotional they are; all mothers are faced with tough choices as they struggle to bring up babies in a difficult and dangerous world, constantly balancing their own needs with those of their infants. Yet there are many ways to raise your brood, from the fish who looks after her young in her mouth to the extended childhoods of gorillas or orang-utans.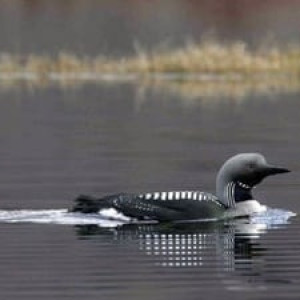 Episode 6
03 December 2009 - A Highland Haven
This stunningly beautiful film reveals the unique wildlife of the Scottish Highlands, seen through the eyes of filmmaker Fergus Beeley. Based for a year at Loch Maree and the surrounding hills in Scotland's far North West, Beeley presents his personal view of the shy animals whose lives are ruled by the rains. He follows the fortunes of rare black-throated divers and white-tailed sea eagles, which both breed there, while capturing the red deer and salmon whose lives also revolve around the loch.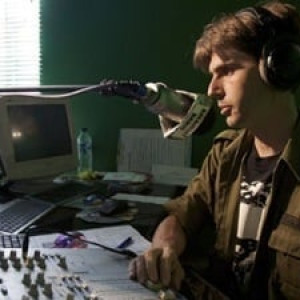 Episode 7
10 December 2009 - Radio Gibbon
In deepest Borneo, a remarkable young Frenchman called Chanee is combining his love of music and his passion for gibbons. These magical singing apes of the rainforest are in danger of extinction and to help save them, Chanee has set up a rescue centre, and become the world expert at matchmaking gibbons. Only when a pair has successfully bonded can they be released back into the wild. To increase awareness of the gibbons' plight, Chanee has created his own radio station, Radio Kalaweit, named after the local word for gibbon. Its music and message has now made it the most successful radio station in Borneo.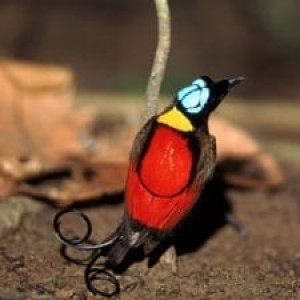 Episode 8
06 January 2010 - Birds of Paradise
Living in the depths of the New Guinea rainforest are the spectacular birds of paradise - creatures so beautiful that the first Europeans believed they must have fallen from heaven. Filming their bizarre courtship displays is the Holy Grail of wildlife film makers: some perform like iridescent acrobats, others make hypnotic pulsing sounds as they quiver and vibrate. David Attenborough narrates the film. He has been entranced by these birds since he was a boy and he introduces a team of New Guinean naturalists as they embark on a gruelling expedition to try to film ten birds of paradise deep in the heart of the rainforest.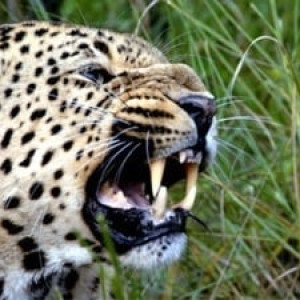 Episode 9
13 January 2010 - A Killer Whale Called Luna
This is the emotional story of one young killer whale's quest for companionship after he was separated from his family. Luna was just two years old when, alone and confused, he found himself on the rugged, wild coast of Vancouver Island. Following his tumultuous life, the film records the human friendships he developed and the trouble this led him into. From death threats, to numerous capture attempts by the government, the film-makers watched as people tried to determine his fate. Luna shows us how quickly our lives can once again cross with the natural world.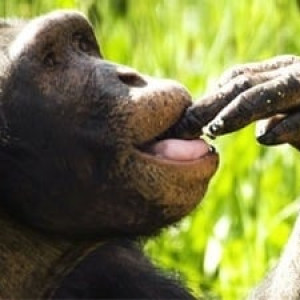 Episode 10
20 January 2010 - The Secret Leopards
Jonathan Scott narrates the extraordinary story of the leopard - the one big cat that still survives across half the world while tigers, cheetahs and lions are all struggling. By following the lives of leopard mothers and their cubs in East Africa the film investigates what it is about the natural history of these cats that makes them born survivors. Perhaps the most extraordinary revelation is that leopards are living undercover on farms and even in cities across Africa and Asia.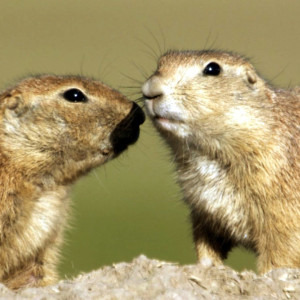 Episode 11
27 January 2010 - The Chimpcam Project
How does a chimpanzee see the world? A research project at Edinburgh Zoo is designed to answer just that question in an innovative new way - by training chimps to use video touch screens and giving them a special chimp-proof camera. How will they react to tools which in evolutionary terms are a few million years ahead of them? As chimp specialist Betsy Herrelko finds out, trying to communicate with chimps using video technology has its trials and tribulations as power struggles, bites and fights get in the way of the hairy chimp directors. However, by the end of the programme we are privileged to see the world's first film shot by chimpanzees.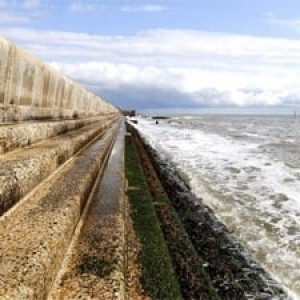 Episode 12
03 February 2010 - Prairie Dogs - Talk of the Town
Prairie Dogs are America's answer to the meerkat - small, sociable and exceptionally cute. This offbeat film narrated by Rob Brydon takes us to the Wild West where prairie dogs live in huge colonies known as 'towns'. Like meerkats they are comical to watch, but there is a whole lot more to prairie dogs than just being cute - they can talk. For 30 years Professor Con Slobodchikoff has been recording their calls in response to predators like coyotes, hawks and badgers. He believes he has discovered a language second only to humans in its complexity. It's a bold claim but is he right? Con has devised a series of cunning field experiments to help prove his point.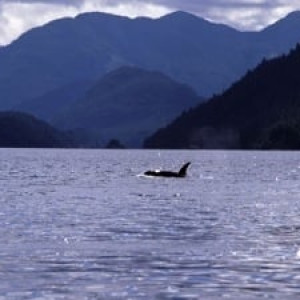 Episode 13
10 February 2010 - The Wild Places of Essex
Multi-award-winning writer Robert Macfarlane sets out on a journey to explore the unexpected landscapes and natural history of Essex, revealing that there is far more to the county than the stereotypes of white stilettos and boy racers. Macfarlane spends a year travelling the county's strange and elemental landscapes of heavy industry, desolate beaches and wild woods. He encounters massive knot flocks over the Thames, peregrine falcons at Tilbury Power Station, water voles within sniffing distance of the municipal dump, deer rutting in earshot of the M25, barn owls, badgers and bluebells in Billericay as well as a large colony of common seals.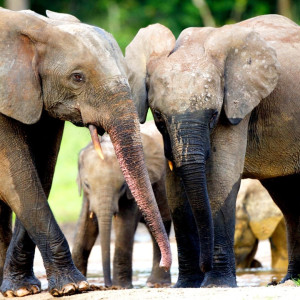 Episode 14
04 March 2010 - Forest Elephants - Rumbles in the Jungle
Deep in the rainforest of Central Africa lies an elephant oasis - a remarkable place that holds the key to the future for Forest Elephants. Over the last 20 years, Andrea Turkalo has been studying these enigmatic giants, getting to know over 4,000 intimately. She has begun to unravel the secrets of their complex social lives and the meanings of their unique vocalisations. New acoustic research is shedding light on the many mysteries that still surround forest elephant society. Will these endangered elephants finally speak out and tell Andrea what it is they need to survive?
---
Crew
| Department | Role | Name |
| --- | --- | --- |
| Department | Role | Name |