---
Ratings
7.9
8.7
---
Series Details
Seasons: 39
Total Episodes: 530
Creators:
Networks: BBC Two
Status: Returning Series
First Air Date: Oct 30, 1983
Recent Air Date: Mar 20, 2020
Run Time: m
In Production: Yes
Original Language: English
Age Rating: NR
Website: Link
Production Companies:
---
Genres
---
Keywords
---
People Rated This
None of your friends have rated this title yet
Watch Natural World
Stream Sources
Synopsis
No Synopsis for this season yet
---
Episodes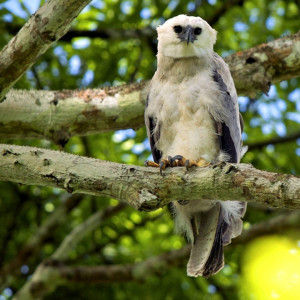 Episode 1
08 July 2010 - The Monkey-Eating Eagle of the Orinoco
The harpy eagle is the most powerful bird of prey in the world, plucking monkeys from the branches of the jungle canopy. Rare and elusive, they are seldom seen, but with the discovery of a harpy nest in the remote Orinoco rainforest of Venezuela, wildlife film-maker Fergus Beeley has a unique opportunity to follow the life of a chick from birth to adulthood. Fergus ascends high into the canopy to reveal a stunning world of colour and sound, following the trials of the harpy eagle's newly hatched chick as it grows up. Fergus becomes just another member of the dazzling community of birds and animals surrounding the harpy nest and develops an unexpectedly close bond with the chick.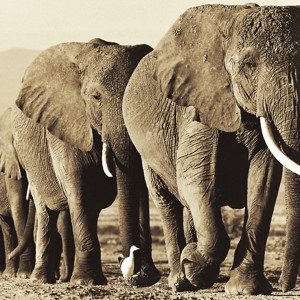 Episode 2
05 August 2010 - Echo - An Unforgettable Elephant
A celebration of the life and legacy of Echo, the world's most famous elephant, who was born in 1945 and died in 2009, and who Natural World followed for the last 20 years of her life. The timing of Echo's death could not be worse. The wise old matriarch had guided her family for half a century but the cruellest drought in living memory devastated her home under the shadow of Kilimanjaro. Will her 38-strong band of relatives and descendants overcome the loss of their leader, hunger and poachers to survive?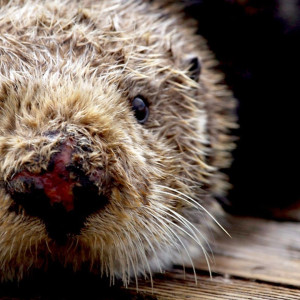 Episode 3
12 August 2010 - Sea Otters - A Million Dollar Baby
The trials and tribulations of a sea otter pup growing up on the coast of California. The Californian Sea Otter is one of the rarest, and cutest, animals in the world. So when a sea otter mum decides to have her pup amongst the yachts of a millionaires' marina it is a unique event. The mum must teach her baby how to dodge the boats and find the food in this busy harbour. However the arrival of a tough male sea otter signals disaster for the family. When mum is attacked, the poor pup is left on her own and must fight for survival.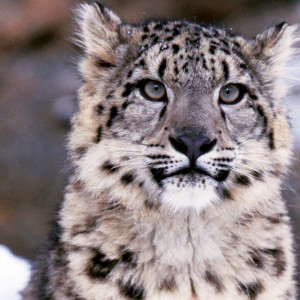 Episode 4
19 August 2010 - The Himalayas
The Himalayas look beautiful and lifeless, unable to give anything, not even enough air. Yet this powerful film reveals the Himalayas provide many gifts - water and food for animals, and for people too, rice and religion, or pets and perfumes.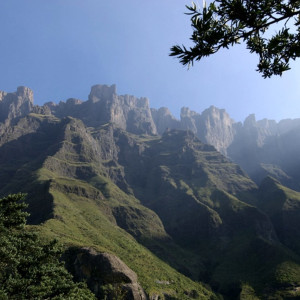 Episode 5
02 September 2010 - Africa's Dragon Mountain
An intimate portrait of the spectacular Drakensberg - 'dragon mountains' - of South Africa, following giant antelope, bone-cracking vultures and raucous baboons as they struggle to survive in a land of extremes.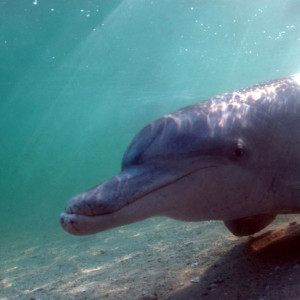 Episode 6
03 November 2010 - The Dolphins of Shark Bay
A dolphin is about to be born in the treacherous waters of Shark Bay in Western Australia. Puck, the wise mother, must use all her skills to keep her newborn safe from the sharks that sweep into the bay every year. With the help of her close knit family of females she must teach the vulnerable baby dolphin the secrets of survival. From whistling to her unborn calf, to the first few hours of baby Samu's life and the struggles her eldest son faces leaving home, this film provides a rare insight into the lives of bottlenose dolphins.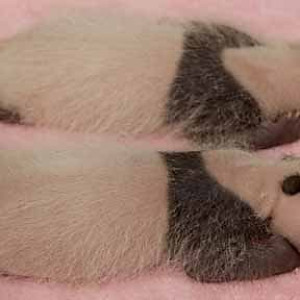 Episode 7
07 December 2010 - Panda Makers
Giant Pandas were on the brink of extinction but now they are coming back, thanks to an extraordinary conservation project. The Chengdu Research Base in central China is at the heart of a project to breed 300 pandas, and then start introducing them back into the wild. It is the most ambitious and controversial conservation effort ever mounted. Shot over two years, this film follows the pandas and keepers as, through visionary science and round-the-clock care, they edge closer to the magic number of 300.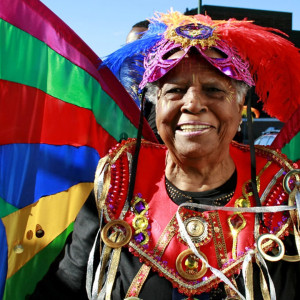 Episode 8
17 December 2010 - Butterflies: A Very British Obsession
Wildlife documentary featuring the fascinating lives of Britain's beautiful butterflies filmed in exquisite detail and also a celebration of their enduring appeal to the British people. Butterfly-costumed carnival-goers dance at Notting Hill, street artist Nick Walker uses their image to brighten bare city walls, burlesque dancer Vicky Butterfly recreates butterfly dances and at Britain's biggest tattoo convention women reveal their butterfly tattoos. Britain's butterflies have never been so threatened, three quarters are in decline. A search for butterflies leads to some of the most beautiful parts of Britain. It opens up the intriguing possibility that a passion for butterflies could help us preserve the landscapes that we love.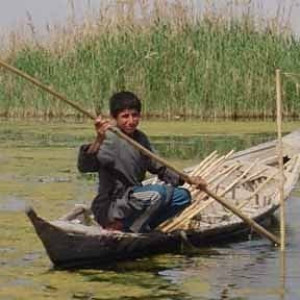 Episode 9
18 January 2011 - Miracle in the Marshes of Iraq
It's the largest and most ambitious habitat recreation project ever known: to bring back to life one of the world's greatest marshlands. And it's happening in Iraq. Considered to be the original Garden of Eden, the marshes were once Iraq's wildlife jewel, where man and nature thrived for 5,000 years. But in the 1990s, Saddam Hussein drained these gigantic wetlands and turned them into a desert, destroying a home to thousands of people and millions of birds. Donning his body armour, filmmaker David Johnson travels to the Mesopotamian Marshes to follow the work of Azzam Alwash, the visionary Iraqi engineer at the centre of this extraordinary scheme to re-flood hundreds of miles of desert and bring back life to the sands. This is a view of Iraq the world never sees, a world of huge reed beds and vast flocks of birds that fill the sky. But nothing ever quite goes to plan in Iraq.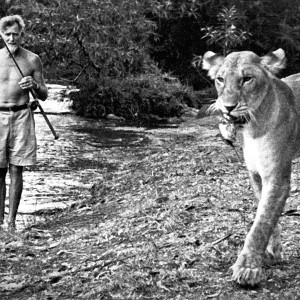 Episode 10
01 February 2011 - Elsa: The Lioness That Changed The World
In the 1960s, 'Born Free' captured the world's imagination with the story of Elsa, an orphaned lioness who was taken in by George and Joy Adamson and returned to a life in the wild. The book and film sparked a new love of nature that has blossomed ever since, but the true story of what happened afterwards was far more tragic as both George and Joy were murdered. Fifty years on, this emotional and revealing drama documentary re-lives those events - with intimate contributions from Virginia McKenna and David Attenborough.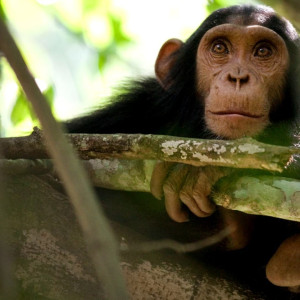 Episode 11
08 February 2011 - Chimps of the Lost Gorge
A real-life drama about a family of chimps trapped in a lost world. They live in a deep and ancient forested gorge that runs though the African savannah and for fifteen years it has been cut off from the rest of the jungle, leaving the chimps imprisoned. Here, they face a daily life-or-death dilemma: whether to leave the safety of the gorge and venture into the predator-ridden savannah to find food, or face hunger. There's now only twenty of them left and as Brutus the alpha male loses his grip, can the family hold it together or is time running out for the Kyambura chimps?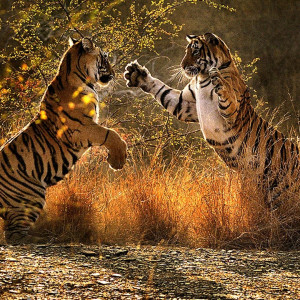 Episode 12
15 February 2011 - A Tiger Called Broken Tail
Broken Tail was the most flamboyant tiger cub Colin Stafford-Johnson had seen during many years spent filming India's wild tigers. After leaving his sanctuary and going on the run, Broken Tail survived for almost a year where many said it was impossible - in the unprotected badlands of rural Rajasthan. Tracking Broken Tail's extraordinary journey, Colin and his soundman, Salim, piece together the cub's final days and, through Broken Tail's story, uncover stark truths about India's last wild tigers.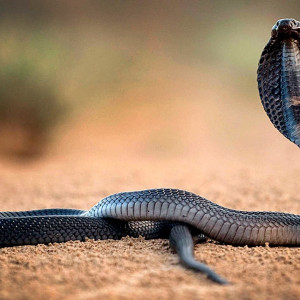 Episode 13
22 February 2011 - One Million Snake Bites
From the giant King Cobra to the tiny sawscaled viper, India is home to many of the world's deadliest snakes. Now a new report has revealed that India is in the middle of a snakebite epidemic of epic proportions, with a loss of human life far in excess of any official figures. Armed with more than forty years of field experience, snake expert Romulus Whitaker and his team set out on a journey around India to investigate the natural history behind these chilling new statistics and to see what can be done to help India's people and ultimately, its snakes.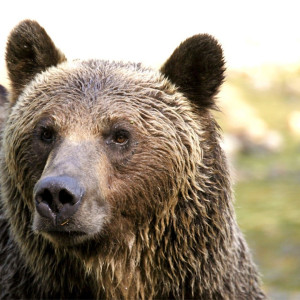 Episode 14
01 March 2011 - The Last Grizzly of Paradise Valley
Wildlife documentary following the search for grizzly bears in the beautiful Cascade Mountains of Canada. Wildlife filmmaker Jeff Turner has spent a lifetime tracking grizzly bears around the world, and now he has come home to spend a year in the mountains of his youth to discover if the grizzly is still surviving in this beautiful area of British Columbia. Tracking the wildlife through the four seasons of one year, he encounters many animals from his childhood, including black bears, ospreys, coyotes and mule deer. But with all the changes to his old stomping ground, do the wild grizzly still survive?
---
Crew
| Department | Role | Name |
| --- | --- | --- |
| Department | Role | Name |