---
Ratings
7.9
8.4
---
Series Details
Seasons: 6
Total Episodes: 161
Creators: Sydney Newman
Networks: ITV
Status: Ended
First Air Date: Jan 7, 1961
Recent Air Date: May 21, 1969
Run Time: m
In Production: No
Original Language: English
Age Rating: NR
Website: Link
Production Companies: Associated British Picture Corporation
---
Genres
---
Keywords
---
People Rated This
None of your friends have rated this title yet
Watch The Avengers
Purchase (Rent or Buy) this season
Synopsis
No Synopsis for this season yet
---
Episodes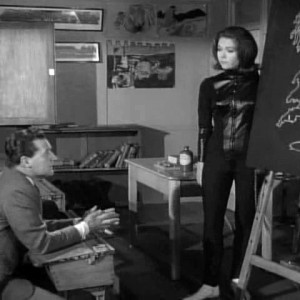 Episode 1
02 October 1965 - The Town of No Return
Four agents have vanished, looking for each other, in Little Bazeley-by-the-Sea. Steed and Emma go in for the man who went in for the man who.... and meet the odd local landlord, blacksmith and vicar. Are they more than they seem?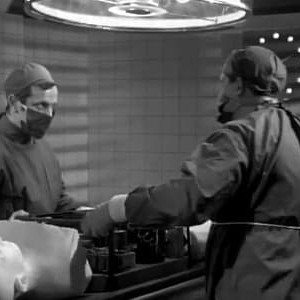 Episode 2
09 October 1965 - The Gravediggers
Has the late Dr Marlow's proposed radar-jamming system been tested against British defences? If so, the dead scientist seems to be doing it from his grave. And what's the connection with the local hospital's bizarre operations and a train-crazy philanthropist?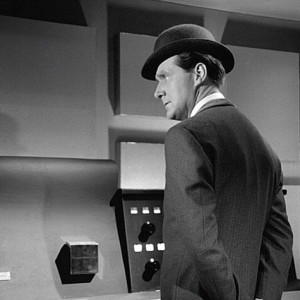 Episode 3
16 October 1965 - The Cybernauts
A vastly strong, bullet-proof killer homes in on and destroys several electronics executives. Could it have something to do with Dr. Armstrong's automated work place? Or with the activities of a nearby karate school...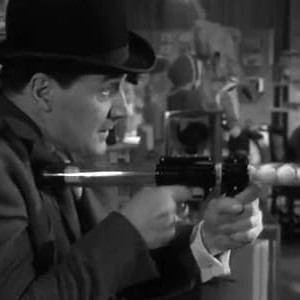 Episode 4
23 October 1965 - Death at Bargain Prices
When an agent is killed in the lift of Pinter's Department store, Steed and Emma get involved with King Kane, a tycoon who lives in a penthouse above the store. Why is Professor Popple, a missing atomic scientist, being held in the bargain basement?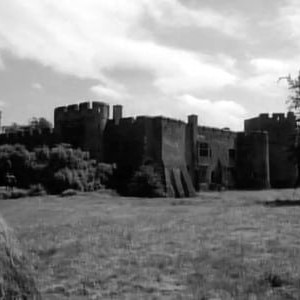 Episode 5
30 October 1965 - Castle De'ath
Why have all the fish vanished from the Scottish coastline? Does it have anything to do with a dead frogman, found stretched as if on a rack? Steed and Emma think so, which is why they're guests of Ian, the 35th Laird of Clan De'ath, and in danger of being caught by the gillies.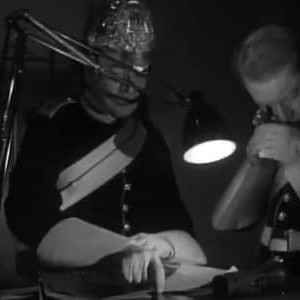 Episode 6
06 November 1965 - The Master Minds
A government official, dresssed as one of the Horse-guards, helps in a raid on secret files and is wounded. Recovering, he remembers nothing. Is his crime anything to do with his membership of Ransack, a club for those with high IQs? Emma can join, but Steed may have to cheat....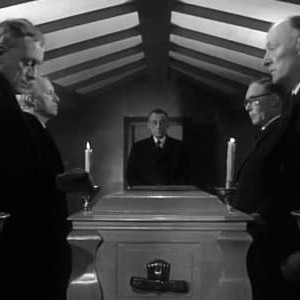 Episode 7
13 November 1965 - The Murder Market
What could an outbreak of motiveless murders have to do with the activities of a marriage bureau called Togetherness Inc.? Well, think of Hitchcock's 'Strangers On A Train' and you'll be close. Steed and Emma seek their ideal partners....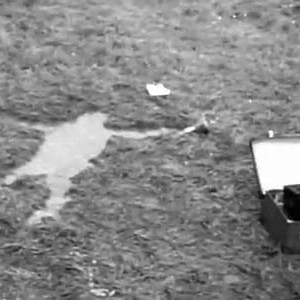 Episode 8
20 November 1965 - A Surfeit of H2O
A poacher drowns in a field during a freak storm, and Jonah, the village carpenter, starts building an ark. But Steed thinks it's all got more to do with the permanent cloud that hangs over Grannie Gregson's Glorious Grog factory.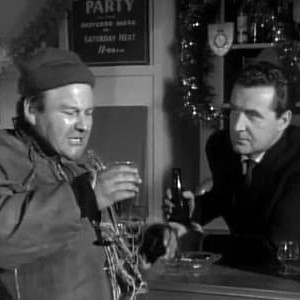 Episode 9
27 November 1965 - The Hour that Never Was
Following a motor crash, Steed and Emma explore the seemingly deserted RAF Hamelin, where they were heading for a party to celebrate the base's closure. Is this surreal landscape all a dream, or is it something worse?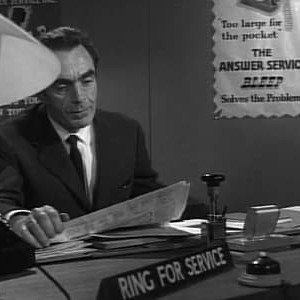 Episode 10
04 December 1965 - Dial a Deadly Number
A series of sudden deaths in high finance leads Steed to dabble in shares while Emma investigates the makers of executive paging devices. Are companies being acquired through a simple and subtle form of murder?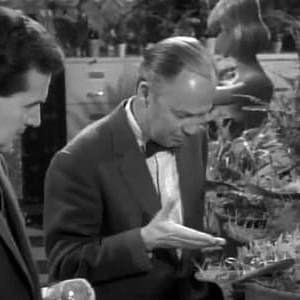 Episode 11
11 December 1965 - Man-Eater of Surrey Green
Deaf botanist Alan Carter's fiancee walks away from their floral bliss under some strange influence, and is picked up by an entranced chauffeur. Has it got anything to do with the giant seed from outer space that has landed nearby?...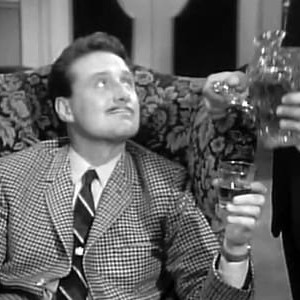 Episode 12
18 December 1965 - Two's a Crowd
Colonel Psev, a mysterious and unseen foreign spy with a toy fixation, arrives in London to infiltrate a defence conference. His four aides bully Brodny, the ambassador, until he comes up with a cunning ruse: Gordon Webster, rakish male model, is Steed's double.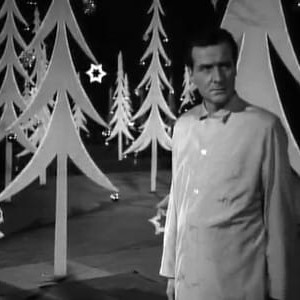 Episode 13
25 December 1965 - Too Many Christmas Trees
Christmas. Steed is having bad, seemingly prophetic, dreams, involving festive themes and a dead agent. Can he find solace at a fancy-dress party in the country home of a Dickens enthusiast?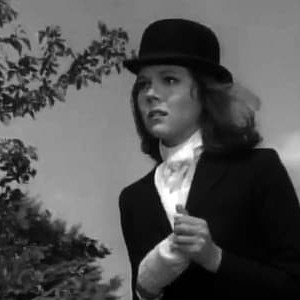 Episode 14
01 January 1966 - Silent Dust
The lack of martens in a pleasant stretch of English countryside alerts Steed to the possible release of a fertiliser that has failed, reducing a landscape to a wasteland. But why is the local farming community so aggressive?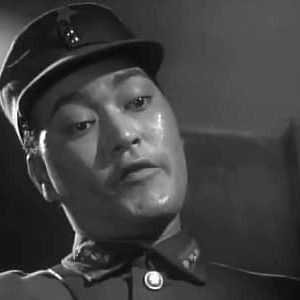 Episode 15
08 January 1966 - Room Without a View
A brilliant scientist reappears at the house of his wife. Has he escaped from notorious Manchurian prison camp Ni-San? And why have so many missing people stayed at the Chessman Hotel? Steed and Emma book in.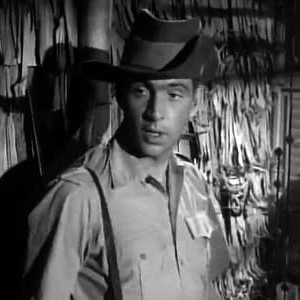 Episode 16
15 January 1966 - Small Game For Big Hunters
When a man is found under Shirenzai, the trance-like Kalayan voodoo, in the heart of Hertfordshire, Steed finds himself amidst the horror of the last days of empire. Are bandits loose in the English countryside?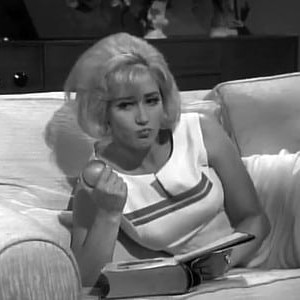 Episode 17
22 January 1966 - The Girl From Auntie
Steed returns from holiday to find that a quite different Mrs. Peel is inhabiting his old friend's flat. With the aid of actress Georgie Price-Jones, he discovers that Art Incorporated and the Arkwright Knitting Circle are doing more together than just sharing needles.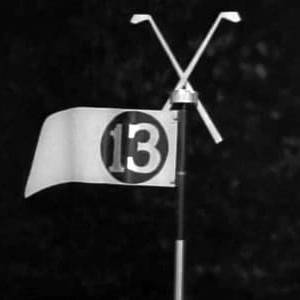 Episode 18
29 January 1966 - The Thirteenth Hole
An agent is shot on the thirteenth hole of the Craigleigh golf club, so Steed and Emma join the club. Steed puts his limited skills to use in a murderous tournament, but Emma helps him get a hole in one.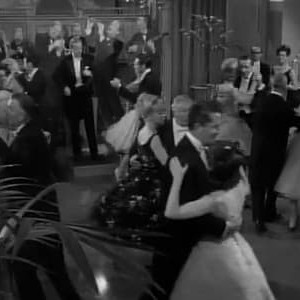 Episode 19
05 February 1966 - Quick-Quick Slow Death
An agent is run over disposing of the body of a man in a dinner suit, while he was pushing him along in a pram. This all has something to do with Terpsichorean Training Techniques, a dance school where Emma teaches and Steed enrols.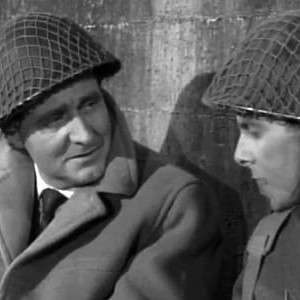 Episode 20
12 February 1966 - The Danger Makers
Several military figures have been killed in dangerous games of daring. Emma and Steed follow the trail to a secret society of military men with very dangerous aims.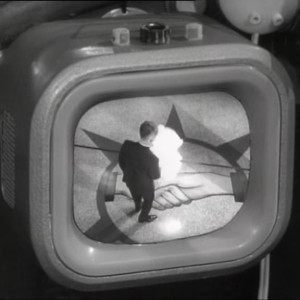 Episode 21
19 February 1966 - A Touch of Brimstone
When a group of hoaxsters called the Hellfire Club mix murder with their mischief, Steed and Emma demonstrate a few tricks of their own. The whalebone corset, high laced boots and spiked dog-collar Emma wears as the "Queen of Sin" were designed by Diana Rigg herself, and resulted in A Touch of Brimstone being banned from American TV.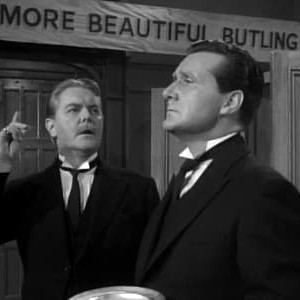 Episode 22
26 February 1966 - What the Butler Saw
According to Steed's double-agent barber, one of three military men is a traitor. But which one? To find out, Steed becomes a butler, and Emma starts Operation Fascination to trap the woman-hungry Group Captain Miles.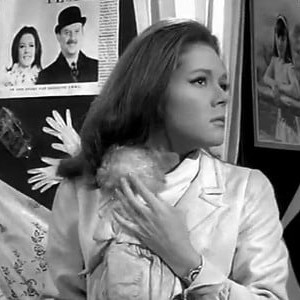 Episode 23
05 March 1966 - The House That Jack Built
Emma inherits some property from her deceased Uncle Jack. The property is a very bizaarre house, and when Emma goes to inspect it, she finds herself trapped in a labyrinth of psychological torture.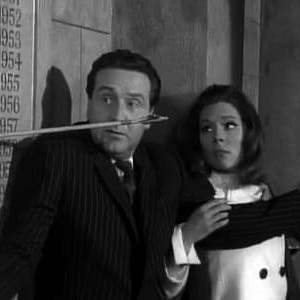 Episode 24
12 March 1966 - A Sense of History
A death by archery sends Steed and Emma undercover at St. Bodes Academy, where the arguments between staff and hip students, and between different theories of history, seem to have taken on a murderous edge.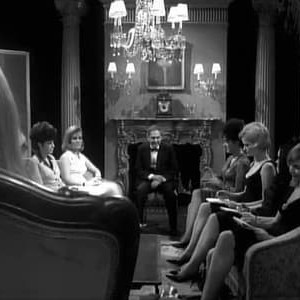 Episode 25
19 March 1966 - How to Succeed... at Murder
When several top executives die, their secretaries take over their firms. Is it mere chance, or are women trying to take over the world? Steed employs a deadly secretary, and Emma finds sorority down at the gym.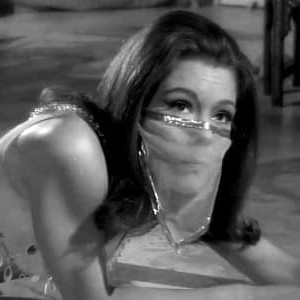 Episode 26
26 March 1966 - Honey For the Prince
Steed and Emma return from a party to find a dying agent in Steed's flat. What is the connection between honey, a firm which makes fantasies to order and the oil deal promised by a visiting Bavarian Prince?
---
Crew
| Department | Role | Name |
| --- | --- | --- |
| Department | Role | Name |