---
Ratings
6.3
4.7
---
Series Details
Seasons: 10
Total Episodes: 252
Creators: Aaron Spelling
Networks: ABC
Status: Ended
First Air Date: Sep 24, 1977
Recent Air Date: Feb 27, 1987
Run Time: m
In Production: No
Original Language: English
Age Rating: NR
Website: Link
Production Companies:
---
Genres
---
Keywords
---
People Rated This
None of your friends have rated this title yet
Watch The Love Boat
Stream Sources
Synopsis
No Synopsis for this season yet
---
Episodes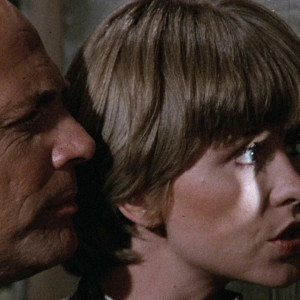 Episode 1
16 September 1978 - Marooned (1)
No Synopsis For This Episode Yet.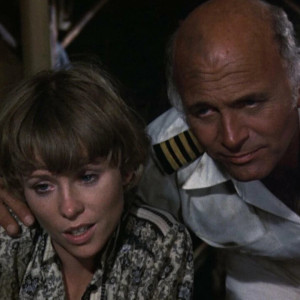 Episode 2
16 September 1978 - Marooned (2)
No Synopsis For This Episode Yet.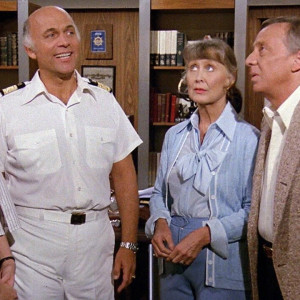 Episode 3
23 September 1978 - Julie's Dilemma/Who's Who?/Rocky
Julie's parents arrive on board the Pacific Princess and announce their plans to divorce; an author of morally uplifting pamphlets and a prim censor fall in love while sharing a cabin; a young girl's tomboy image falters after she receives her first kiss.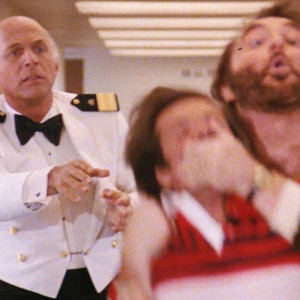 Episode 4
30 September 1978 - The Man Who Loved Women/A Different Girl/Oh, My Aching Brother
A man makes a move on three women; not knowing that they are travelling companions. Captain Stubbing's god son is taking a cruise with his wife, whom he married two years ago but his military duty kept him away. And two brothers who stage false injuries, so that they can sue the insurance company, have targeted the cruise line.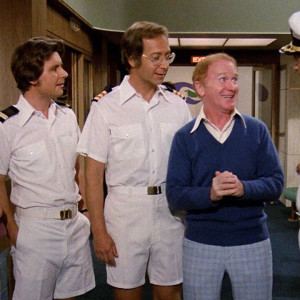 Episode 5
14 October 1978 - Where is it Written?/Julie's Aunt/The Big Deal
Captain Stubing's Uncle Cyrus uses every trick in his devious mind to get Julie alone, until her ""Aunt Phoebe"" intervenes; a desperate businessman uses his daughter as bait to close a deal; the neglected wife of a publisher romances a novelist, hoping it will give him the inspiration for the final chapter of his book.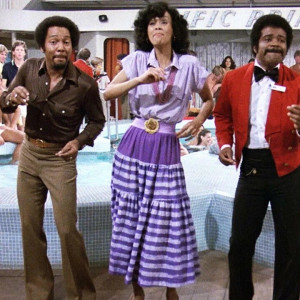 Episode 6
21 October 1978 - The Kissing Bandit/Mike and Ike/The Witness
A shy young man becomes a completely different person at night; a businessman who doesn't have time for his family learns a valuable lesson; a man who believes his chances of survival are better at sea than as a witness in a gangland trial receives loving sympathy from a fellow passenger.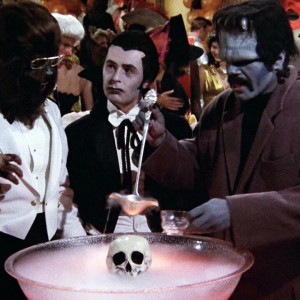 Episode 7
28 October 1978 - Ship of Ghouls
A magician keeps his engagement secret in order to dazzle female audiences, while his neglected fiancee turns to Captain Stubing for comfort; Doc and Gopher pursue a model who is afraid to face people after a recent accident; a boy with a habit of lying can't get anyone to help during a real time of need.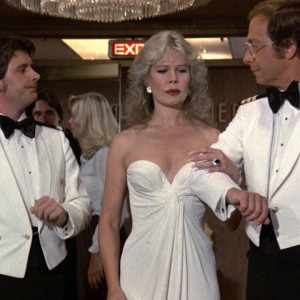 Episode 8
04 November 1978 - Accidental Cruise/The Song is Ended/A Time for Everything/Anoushka
An executive and his secretary are mistakenly assigned the honeymoon suite; a songwriter's music renews a woman's love for her husband; Captain Stubing meets his daughter by a former girlfriend; Julie helps give a Russian commissar a sexy new image.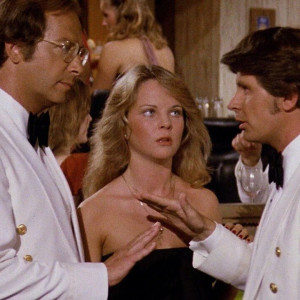 Episode 9
11 November 1978 - Till Death Do Us Part - Maybe/Chubs/Locked Away
A ghost experiences jealousy as his mission to find his wife a new husband appears to be succeeding; overprotective Gopher mistakenly entrusts his kid sister to Doc to stave off the ship's wolves, not realizing that she's all grown up; a long-divorced couple is accidentally trapped in an isolated cabin.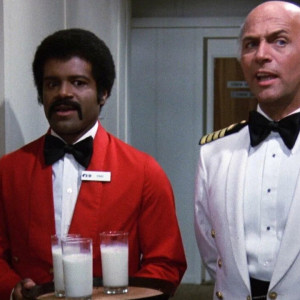 Episode 10
18 November 1978 - Tony's Family/The Minister and the Stripper/Her Own Two Feet
Crew members make a valiant effort to keep six stowaways a secret from Capt. Stubing; a church member disapproves of her minister's new romance; a nearly-blind woman refuses to admit her problem until Doc intercedes.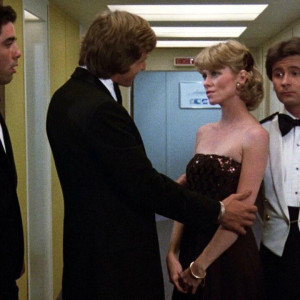 Episode 11
25 November 1978 - Heads or Tails/The Little People/Mona of the Movie
No Synopsis For This Episode Yet.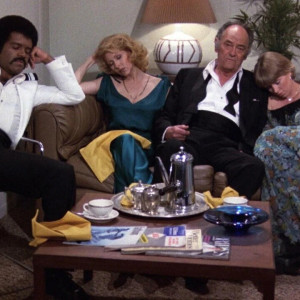 Episode 12
02 December 1978 - Folks from Home/The Captain's Cup/Legal Eagle
Doc must perform a risky operation after an accident; one of the ship's laborers is recruited to replace a missing dignitary; a bitterly divorced man has it in for his ex-wife's attorney.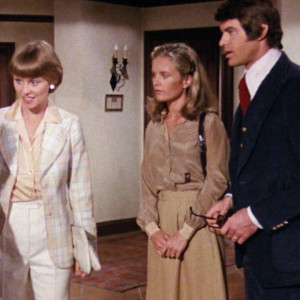 Episode 13
09 December 1978 - Isosceles Triangle/El Kid/The Last Hundred Bucks
A beauty can't choose between Captain Stubing and Doc; a man and his wife return to the ship with an orphaned boy; a hospital executive falls for a seemingly successful businessman.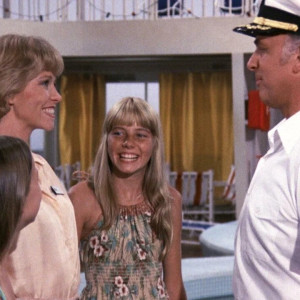 Episode 14
16 December 1978 - Double Wedding/The Ventriloquists/Julie Falls Hard
Identical twin sisters decide to swap fiances; a separated ventriloquist team use their dummies to rebuild their relationship; a handsome widower proposes to Julie, who has fallen in love with him and his teenage children.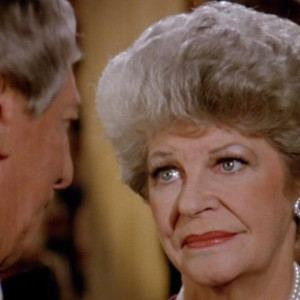 Episode 15
13 January 1979 - Second Time Around/The 'Now' Marriage/My Sister, Irene
Doc's ex-wife hires an actor – who takes his role a bit too seriously – as her fiance; a philandering marriage counselor's wife seeks solace from Captain Stubing; a woman pretends to be her own sister for a reunion with a long-ago sweetheart.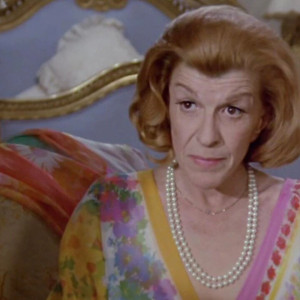 Episode 16
20 January 1979 - Gopher's Opportunity/Home Sweet Home/The Switch
Gopher quits his job to manage a new hotel; a wealthy eccentric widow books a five-year passage and begins meddling in the crew members' lives; a magician tries to avoid his assistant by sending his brother to perform in his place.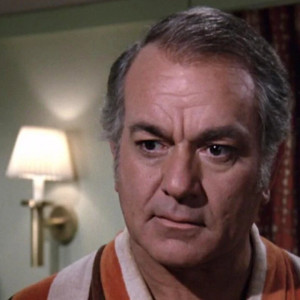 Episode 17
27 January 1979 - Like Father, Like Son/Don't Push Me/Second Chance
A father takes too much of a liking to his son's new girlfriend; a bachelor is terrified at the idea of marrying his gung-ho girlfriend; the crew gives a troubled teen a chance at rehabilitation.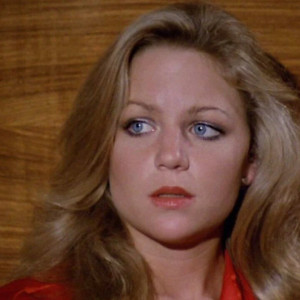 Episode 18
03 February 1979 - Disco Baby/Alas, Poor Dwyer/After the War/Ticket to Ride/Itsy Bitsy (1)
Julie's high-school class holds its ten-year reunion on board the Pacific Princess.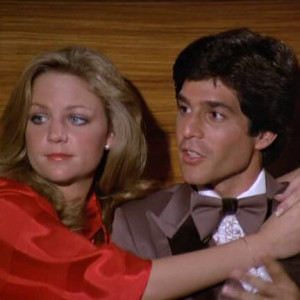 Episode 19
03 February 1979 - Disco Baby/Alas, Poor Dwyer/After the War/Ticket to Ride/Itsy Bitsy (2)
Julie's high-school class holds its ten-year reunion on board the Pacific Princess.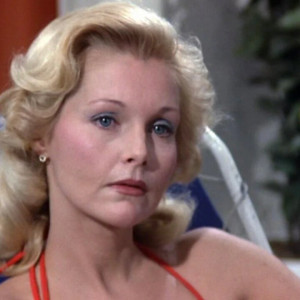 Episode 20
10 February 1979 - Dream Ship/Best of Friends/Aftermath
Crew members learn that Captain Stubing is under consideration to take over a prestigious cruise ship and go overboard to help their captain make an outstanding impression; a woman unknowingly makes a date with a friend's fiance; a disabled surgeon belittles Doc for practicing aboard a cruise ship until Doc makes a surprising diagnosis. GUEST STARS: Hans Conried, Ben Murphy, Donna Pescow, Carol Lynley, Richard Anderson, Diana Muldaur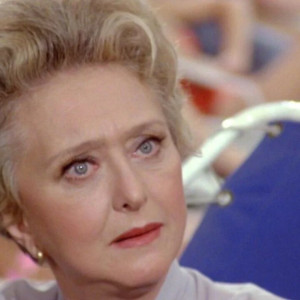 Episode 21
17 February 1979 - A Good & Faithful Servant/Secret Life of Burl Smith/Tug of War/Designated Lover
No Synopsis For This Episode Yet.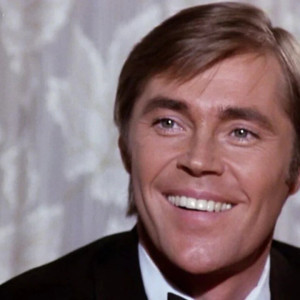 Episode 22
24 February 1979 - The Decision/Poor Little Rich Girl/Love Me, Love My Dog
No Synopsis For This Episode Yet.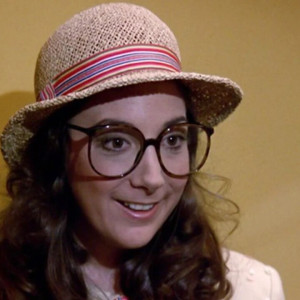 Episode 23
03 March 1979 - Funny Valentine/The Wallflower/A Home is Not a Home
No Synopsis For This Episode Yet.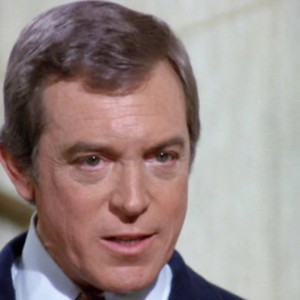 Episode 24
10 March 1979 - Ages of Man/Families/Bo 'n' Sam
Julie ends up in the middle of an unusual love triangle when the visiting 13-year-old son of the head of the cruise line develops a crush on her at the same time that she is trying to win over a charming older passenger. Two longtime acquaintances find their attempt at building a romance complicated by their parents' antagonistic relationship: her father is publisher of the newspaper where he works; and his mother is leading the efforts to unionize the workers. In honor of Capt. Stubing's fifth anniversary at the helm, the crew pays two men to build a wooden model of the ship. The builders are left scrambling to undo the damage after the present accidentally gets smashed.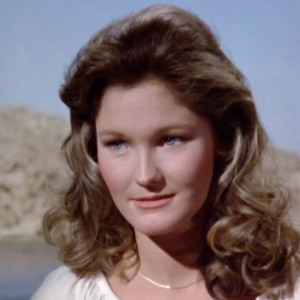 Episode 25
17 March 1979 - Sounds of Silence/Cyrano de Bricker/Murder on the High Seas
A singer tries to persuade his manager to let him abandon the shock tactics that made him famous and let his music speak for itself. He becomes even more determined to establish some credibility after he falls for a deaf friend of Julie's. Doc finds himself caught in the middle when an old friend grows tired of her inattentive husband's tendency to put gambling ahead of their relationship. Isaac becomes convinced that a couple plans to murder Capt. Stubing. Everyone initially believes that he is just too caught up in the murder mystery that he has been reading, but the captain and Gopher soon begin to share his suspicions.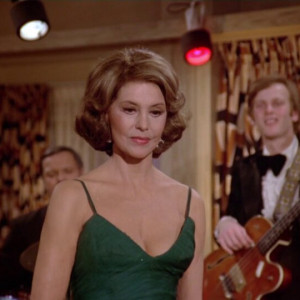 Episode 26
05 May 1979 - Super Mom/I'll See You Again/April's Return
One-time stowaway April Lopez returns to the ship as a popular singer. However, she grows tired of the hassles of fame and decides that she would like to become a cruise director. Julie tries to show her the ropes, but April ends up creating havoc wherever she goes. A couple brings its four rambunctious children along on its second honeymoon. The woman repeatedly ignores her husband to tend to the children's needs, and April inadvertently creates further problems with their marriage. A buddy of Capt. Stubing's from his military days comes aboard, and is shocked to see the former USO star with whom he once had a romance. Due to a misunderstanding, each believes the other is to blame for cutting off their affair.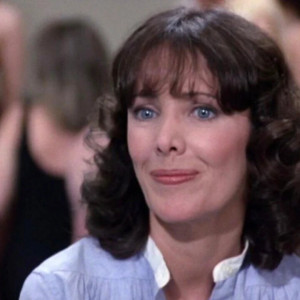 Episode 27
12 May 1979 - Third Wheel/Grandmother's Day/Second String Mom
Gopher gives his parents a cruise as a Mother's Day present. Gopher's father grows jealous of the close relationship between mother and son. An older couple, who has finally seen its youngest child move out of the house, is stunned by an unexpected pregnancy. A widower's teenage daughters repeatedly reject his new wife, but must rely on her help when they get into a jam in Mexico.
---
Crew
Department
Role
Name
Production
Producer

Leonard Goldberg

Douglas S. Cramer

Aaron Spelling

Department
Role
Name