---
Ratings
6.3
4.7
---
Series Details
Seasons: 10
Total Episodes: 252
Creators: Aaron Spelling
Networks: ABC
Status: Ended
First Air Date: Sep 24, 1977
Recent Air Date: Feb 27, 1987
Run Time: m
In Production: No
Original Language: English
Age Rating: NR
Website: Link
Production Companies:
---
Genres
---
Keywords
---
People Rated This
None of your friends have rated this title yet
Watch The Love Boat
Stream Sources
Synopsis
No Synopsis for this season yet
---
Episodes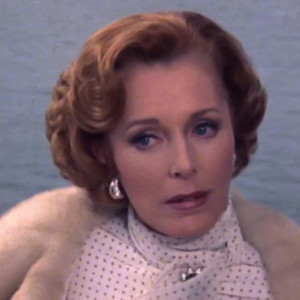 Episode 1
15 September 1979 - Alaska Wedding Cruise: Carol & Doug/Peter & Alicia/Julie/Buddy & Portia (1)
The Pacific Princess transports a wedding party to Alaska for the nuptials of the son of a wealthy heiress and the granddaughter of a fiercely independent oil man. The groom's old friend does her best to ensure that the wedding never happens. The groom's mother tries to hide the truth about her crumbling finances. Her estranged ex-husband shows up uninvited in the hopes of making amends with his son. He befriends Capt. Stubing. The best man tries to make a play for Julie; but she cannot stop thinking about her ex-flame Jack, who lives in Alaska. The bride's grandfather and the groom's wisecracking aunt take a liking to each other, but are reluctant to admit they are in love. Isaac becomes obsessed with learning trivia about Alaska. Gopher tries to hit on the bridesmaids.
Episode 2
15 September 1979 - Alaska Wedding Cruise: Carol & Doug/Peter & Alicia/Julie/Buddy & Portia (2)
Carol and Doug's wedding is threatened by Natalie's interference and the financial problems of Doug's mother. Peter hides the truth about his health as he tries to teach Alicia the importance of living each day to the fullest. Buddy and Portia impulsively decide to get married. Julie gets swept away by the romance of the cruise and decides to accept Jack's marriage proposal. She finds an unpleasant surprise when she goes to his house with her answer. Gopher still wants to make time with the bridesmaids, but Capt. Stubing and his job repeatedly get in the way.
Episode 3
22 September 1979 - Oldies but Goodies/The Grass Is Always Greener/Three Stages of Love
An older couple finds its attempts at romance complicated by the presence of her obnoxious, golddigging daughter and his overprotective manservant. Julie's roommate from cruise director training takes a cruise with her young son. Julie and Tina each envy the life the other has chosen for herself. When Tina offers some ideas for an upcoming party, Julie resents her friend for moving in on her territory. A young couple's romance begins to fall apart because the man is obsessed with analyzing the relationship and comparing even the most minor developments to the ""stages"" he went through with past girlfriends.
Episode 4
29 September 1979 - Doc, Be Patient/Dance With Me/Going My Way
A doctor who had planned on taking the cruise as a vacation cares for Doc when he comes down with the flu. He is initially a difficult patient, but soon begins to fall for his physician. A former dancer who has now opened her own school tries to convince her ex-partner to come to Germany to teach for her. He is reluctant to give up his life with his much younger (and very talented) partner/girlfriend, even though he is putting his health at risk and holding her back from a potentially successful career. A free-spirited woman invites a cab driver along on the cruise after her boyfriend stands her up.
Episode 5
06 October 1979 - The Audit Couple/The Scoop/My Boyfriend's Back
Capt. Stubing must cope with an IRS audit. Julie believes the feisty auditor is so caught up in her work because she is lonely, and goads the captain into spending time with her. The woman winds up trying to get a little too close to Capt. Stubing. A TV star tries to keep a tabloid reporter from learning that she has a son with a disability, as she believes the press would be cruel to the boy. A man tries to steal his ex-girlfriend away from her new husband.
Episode 6
13 October 1979 - Gopher's Greatest Hits/The Vacation/One Rose a Day
Julie is in a bind when the scheduled singer takes ill just before the ship sails. Isaac and Doc overhear Gopher singing in the shower, and Julie tries to persuade him to fill in as the entertainment. Two married sisters continue their tradition of taking a yearly cruise together. However, one of them brings along her uptight husband, who cramps their style and expresses suspicions that his wife has been cheating on him during the previous excursions. A widow finds romance with her longtime florist.
Episode 7
20 October 1979 - Crew Confessions/Haven't I Seen You?/Reunion
Isaac shocks the crew when he writes about them in a tell-all novel; a celebrity lookalike tries to convince a newfound romance that he isn't who she thinks he is; a reunited husband and wife share a deep secret.
Episode 8
27 October 1979 - Cindy/Play by Play/What's a Brother For?
Gopher befriends a young woman who is constantly put upon by her mean-spirited stepmother and two gawky step-sisters. Gopher takes note of her singing talent and tries to help her get an audition with the famous singer who is performing on the cruise. A sports broadcaster clashes with his female partner. She grows tired of his sexist remarks and challenges him to a series of athletic contests, with the loser having to quit his or her job. A disabled man demands his brother's constant attention, complicating his potential romance.
Episode 9
03 November 1979 - Never Say Goodbye/A New Woman/Trial Romance
Capt. Stubing receives a letter from his daughter, Vicki. When he tries to call her, he learns that she has run away from her aunt and uncle's home. She shows up on the ship and reveals that she has read her mother's diary, and now knows that the captain is her father. She wants to stay with him, but he feels that it is best that he return her. Vicki's aunt reveals that she is getting a divorce and wants to send her children away for a while so that they won't be affected by the proceedings. Capt. Stubing and Vicki are thrilled by the chance to live together on the ship. Julie plays matchmaker for two shy, old-fashioned people who are unaccustomed to the workings of modern romance. A man is annoyed by the presence of the woman who deadlocked the jury for the attempted murder trial on which they both served, leading to a mistrial. They constantly argue about the case.
Episode 10
10 November 1979 - Critical Success/The Love Lamp Is Lit/Take My Boyfriend, Please/Rent a Family/The Man in Her Life (1)
The Dallas Cowboys Cheerleaders come on board as part of a charity fundraiser for an Acapulco orphanage. One of the cheerleaders enlists the help of her friends to dodge the advances of a persistent suitor, who has followed her onto the ship. A cheerleader's mother mistakenly fears that her daughter is trying to steal her boyfriend. A man, who has been lying to his boss about having a family, hires a group of actors to pose as his mother, wife and son for the company's ""family cruise."" This complicates his romance with one of the cheerleaders. A divorcing couple plots to steal a valuable gem, which is hidden in a lamp that keeps getting passed between crew members. A famous dancer/actress who is helping with the charity event repeatedly declines Capt. Stubing's request that she take part in the performance. She is annoyed by the presence of her ex-fiancé, a notoriously tough theater critic. He hopes to win her back and convince her to take the lead in a play that he has written
Episode 11
10 November 1979 - Critical Success/The Love Lamp Is Lit/Take My Boyfriend, Please/Rent a Family/The Man in Her Life (2)
A jealous Stacy comes to regret pushing Mark away. Wendy and Bill try to stop her mother from leaving after she misinterprets their purchase of wedding rings. Paul tries to keep his boss from learning about his girlfriend; and Lisa from learning about his ""family."" The Haymans have second thoughts about the diamond heist--and their break-up--after meeting the kids from the orphanage. Stella stings Elliot when she offers her harsh opinion about his play.
Episode 12
17 November 1979 - Brotherhood of the Sea/Letter to Babycakes/Daddy's Pride
The crew plans a surprise birthday party for Julie. Isaac, Gopher and Doc try to keep her from getting suspicious by claiming that all of their secretive conversations are part of the ""Brotherhood of the Sea,"" a clandestine organization that only accepts men. This infuriates Julie, who becomes determined to break down the gender barrier at any cost. She winds up ignoring a potential suitor while the guys try to distract her by putting her through an ""initiation"" process. A philandering man relies on his awkward but sweet assistant to keep his various girlfriends from learning about his activities. A young gymnast grows tired of the pressure placed on her by her overbearing father, who is determined to mold her into an Olympic champion. A lonely rich boy, travelling on the cruise alone, tries to encourage her to have some fun.
Episode 13
24 November 1979 - Not Now, I'm Dying/Eleanor's Return/Too Young to Love
Doc suspects that a friend's boyfriend is still playing the field. When she tries to prove him wrong by suggesting a quickie wedding, the man claims to have contracted a terminal illness. Capt. Stubing hopes for another chance at love with his recently divorced ex-flame, Eleanor, but she takes an interest in someone else. The captain assigns Gopher to keep an eye on two teenagers who are posing as newlyweds and shacking up in the honeymoon suite, as one of them is the daughter of the Executive Vice President of the cruise line.
Episode 14
01 December 1979 - The Stimulation of Stephanie/The Next Step/ Life Begins at 40
A professor studies the causes of sexual stimulation, but doesn't realize that his test subject is in love with him. A woman tries to help her ex-football star husband move on after he gets cut by his team. Gopher accidentally aggravates the man with his comments. A woman books the honeymoon suite and schedules a reception, despite the fact that she isn't seeing anyone. She hopes that she can find a husband before her 40th birthday in a few days. Julie tries to talk her out of the wedding, and teach her that her self-worth shouldn't be based on her marital status.
Episode 15
08 December 1979 - The Spider Serenade/Next Door Wife/The Harder They Fall
Gopher finds romance with a recently separated passenger--until her estranged husband suddenly shows up and announces his intention of winning her back. A woman tries to pry her soon-to-be-ex-husband away from his girlfriend by coming on the cruise and rooming in the cabin next to theirs. Two distinguished passengers, who squared off in a boxing match decades earlier, renew their rivalry. They schedule a fight on the ship to settle the score once and for all.
Episode 16
15 December 1979 - Doc's 'Ex' Change/The Gift/Making the Grade
Doc's most recent wife, Samantha, comes aboard with some shocking news: thanks to a crooked divorce lawyer who never filed their papers, they are still married. A man admits to his wife that he ""borrowed"" from his company's petty cash to pay for their cruise, as he felt ashamed by the fact that he couldn't give her things. They believe they may have found a way out of their predicament when they find 2000 dollars hidden in a jacket loaned to them by a passenger's wife. The man tries to retrieve his money without letting his wife find out that he is still gambling. A boy is horrified when his mother begins dating his hated history teacher.
Episode 17
12 January 1980 - April's Love/Happy Ending/We Three
April returns to the ship with her fiancé, a former used car salesman turned manager whom she has known only a few weeks. The crew is certain that the man is scamming her. A couple comes aboard the ship to finish a script before filing for divorce. A man is shocked to run into the daughter he gave up for adoption and her adoptive mother. He agonizes over whether to tell her the truth about her parentage.
Episode 18
19 January 1980 - Kinfolk/Sis and the Slicker/Moonlight and Moonshine/Too Close for Comfort/The Affair (1)
A singer worries that his hillbilly relatives will embarrass him and ruin his chance of catching a record producer's eye. The producer becomes attracted to the singer's sister, who begins to doubt her commitment to her fianc&#233 from back home. An author pictures the family as potential characters for her next book. She poses as a mountain woman to get the grandfather to open up to her. Doc, Isaac and Gopher room with Capt. Stubing after their cabins are flooded. They proceed to drive him crazy, and won't let him get any sleep. Two couples take the cruise together. One of the women tries to convince her friend that their spouses are having an affair.
Episode 19
19 January 1980 - Kinfolk/Sis and the Slicker/Moonlight and Moonshine/Too Close for Comfort/The Affair (2)
Danny blames his family when Steve fails to show for his performance, leading to a rift with his father and grandfather. Kitty considers leaving her family to marry Steve. The captain lays down the law to his annoying houseguests, who end up at each other's throats. Dave finds out about Frank and Cynthia's affair, which leaves the future of both marriages in doubt.
Episode 20
26 January 1980 - Rent a Romeo/Matchmaker, Matchmaker/Y' Gotta Have Heart
Doc's plans for a rendezvous are spoiled when the woman's recently dumped (and extremely depressed) sister tags along on the cruise. Doc tries to get some privacy by having a playboy romance the sister. Vicki helps a young boy's efforts to reunite his divorced parents. A woman tries to keep her husband on a short leash, as he has recently undergone heart surgery and she fears he will drop dead at any moment.
Episode 21
02 February 1980 - The Captain's Ne'er-Do-Well Brother/The Perfect Match/The Remake
Capt. Stubing is wary of the presence of his brother, a notorious scam artist who seems to have set his sights on a wealthy passenger. A woman uses a computer to track down the perfect father for her child, whom she follows on the cruise. Julie's widowed aunt falls for a man who reminds her of her late husband.
Episode 22
09 February 1980 - Not So Fast, Gopher/Haven't We Met Before?/Seoul Mates
Gopher invites his widowed mother onto the ship in the hopes of cheering her up, but is hurt by her seemingly cheerful attitude, which he interprets as an insult to his father. A group of buddies takes a cruise. One of the men meets a woman who is a regular customer at the restaurant where he works. He lies about his identity because he thinks she would be put off by the fact that he is a waiter. A comic's romance with the reporter who is writing a feature about him appears doomed after she takes offense to his act.
Episode 23
03 March 1980 - Another Time, Another Place/Doctor Who/Gopher's Engagement
A friend of Capt. Stubing's runs into his long-lost old flame, who has since become a nun. He professes his love for her, forcing her to make a difficult decision about her future. A woman pursues a shy astronomer, mistakenly believing that he is the renowned sex therapist/author who is travelling incognito on the ship. A young woman's pushy mother constantly nags her to find a wealthy husband. Gopher tries to cheer the woman by asking her to dance and giving her what he thinks is a cheap toy ring, unaware that it is actually a passenger's lost engagement ring.
Episode 24
15 March 1980 - Dumb Luck/Tres Amigos/Hey, Jealous Lover
Julie worries that her brilliant nuclear physicist friend will never find a man because her intelligence intimidates suitors. She encourages her to act dumb to attract a man's attention. Vicki befriends a wealthy young passenger. While exploring the ship, they discover a stowaway, a young boy who wants to visit his mother in Mexico. A jealous husband terrifies the crew as he constantly threatens the guys, who he suspects are coming on to his wife.
Episode 25
29 March 1980 - Celebration/Captain Papa/Honeymoon Pressure
A man spends beyond his means while trying to lavish his recently hospitalized wife with gifts. Capt. Stubing and Vicki face an interview with a child services worker, who will decide whether the captain can have full custody of his daughter. A newlywed couple has trouble consummating its relationship because the presence of the bride's bodyguards (her family is ""connected"") makes the groom nervous.
Episode 26
05 April 1980 - Vicki's First Love/Accident Prone/The High Cost of Loving
Vicki develops a crush on a popular singer, but soon has her heart broken when she misinterprets his kindness as something more. Two extremely clumsy people, who have recently been involved in an auto accident, alternately bicker and romance each other--while everyone else tries to stay out of their way. A man is afraid to become involved with a woman because the court recently forced him to give up a large portion of his income to his last girlfriend. His lawyer tells him that he cannot sleep with any woman unless he first gets her to sign a waiver.
Episode 27
19 April 1980 - Invisible Maniac/September Song/Peekaboo
Isaac is nervous about the arrival of a famous model, who was his classmate in the first grade. The woman tries to use Isaac to make her sports-obsessed husband jealous. Two sisters overhear Janet pretending to fend off an attack by Isaac, and come to believe that a sex maniac is loose on the ship. Two attorneys must keep their affair a secret because they work for the same firm. He wants to make the relationship public and get married, but she experiences doubts. An older woman undergoes a drastic makeover to shake out of her humdrum life, and encourages her skeptical husband to do the same.
Episode 28
03 May 1980 - The Caller/Marriage of Convenience/No Girls for Doc/Witness for the Prosecution
No Synopsis For This Episode Yet.
---
Crew
Department
Role
Name
Production
Producer

Leonard Goldberg

Douglas S. Cramer

Aaron Spelling

Department
Role
Name