---
Ratings
6.4
---
Series Details
Seasons: 19
Total Episodes: 161
Creators:
Networks: BBC One , BBC Two
Status: Returning Series
First Air Date: Oct 12, 2004
Recent Air Date: Jun 23, 2022
Run Time: m
In Production: Yes
Original Language: English
Age Rating: NR
Website: Link
Production Companies: Wall to Wall
---
Genres
---
Keywords
---
People Rated This
None of your friends have rated this title yet
Watch Who Do You Think You Are?
Sorry! We currently don't have any streaming links for this tv show yet :(
Check back soon! We add new episodes every day!
Synopsis
No Synopsis for this season yet
---
Episodes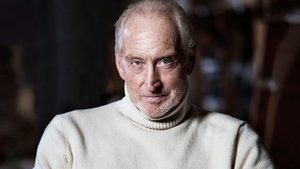 Episode 1
06 July 2017 - Charles Dance
Actor Charles Dance has made his name playing aristocrats, including Tywin Lannister in HBO's Game of Thrones. But the upstairs world Charles inhabits on screen is nothing like his own background as his mum was an under house parlour maid. Charles wants to know if he comes from a long line of servants or if he can uncover some grander origins. He is also determined to learn about his dad, who died when Charles was four. Charles knows hardly anything about him, not even when he was born. Charles's search for information takes him to the other side of the world to meet close relatives he never knew he had.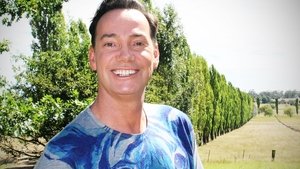 Episode 2
13 July 2017 - Craig Revel Horwood
Strictly judge Craig Revel Horwood reveals his softer side. Heading to his home town of Ballarat in Australia, Craig investigates what happened to his great-great-great-grandfather who risked everything in the Australian Gold Rush. A visit to his beloved 100-year-old grandmother sends Craig in pursuit of another maverick ancestor. Craig's great-great-grandfather Harry turns out to have been the life of the party and, better still, a fabulous dancer.
Episode 3
20 July 2017 - Clare Balding
Sports presenter and broadcaster Clare Balding has always been curious about her maternal great-grandfather and the 'thing that has been sort of whispered in the family - could he have been gay?' Getting to the truth of the matter is a challenge when all the evidence comes from a time when homosexuality was illegal. Digging into her father's side of the family takes Clare to New Jersey and New York, where she uncovers an extraordinary dynasty and American roots stretching back generations.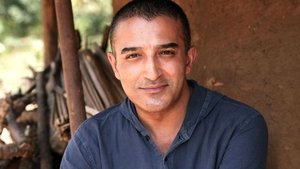 Episode 4
27 July 2017 - Adil Ray
Citizen Khan star Adil Ray identifies as Brummie, British, Muslim, Pakistani and African - his mum came to England from newly independent Kenya with her family in 1967. Heading back to east Africa, Adil traces his mixed Asian and African ancestry across Kenya to Uganda. On the trail of rumours of a link to African royalty, Adil meets African relatives for the first time in the traditional kingdom of Buganda and is amazed to discover the truth about his lineage.
Episode 5
03 August 2017 - Emma Willis
Presenter Emma Willis grew up in Birmingham and loves the city and her fellow Brummies. She wants to find out how deep her roots are there. Further afield, an interfaith marriage in Ireland leads Emma down two very different paths. Violent events force her to confront disturbing truths about one ancestor, while the hard graft and determination of another lead Emma to draw parallels with her own life.
Episode 6
17 August 2017 - Lulu
Pop star Lulu has always wanted to get to the bottom of a family mystery. She knows that her mum, the middle child of seven, was the only one to be given up by her birth parents and raised by another family, but she has no idea why. Lulu travels home to Glasgow, where she uncovers the real-life Romeo and Juliet story of her Catholic grandfather and Protestant grandmother's love affair across the city's strict sectarian divide. Digging deeper, she discovers some dark secrets about her grandfather's past which force her to reassess what she thought she knew about her mum's story.
Episode 7
24 August 2017 - Fearne Cotton
Fearne Cotton is intrigued by her Welsh great-grandfather Evan Meredith who, despite working down a coal mine from the age of 13, ended up as a chemist in the home counties. Evan never talked about what he did during World War I, and Fearne decides to investigate. She is shocked to discover that Evan risked both his freedom and his reputation by following his conscience, caught up in a catch-22 situation with the authorities which was only broken when Evan took dramatic action. On her mother's side, Fearne finds an ancestor whose extraordinary professional ambition led to an encounter with Queen Victoria but ended in career disaster.
Episode 8
31 August 2017 - Noel Clarke
Actor and film-maker Noel Clarke grew up in west London with his single-parent mum, and this left one side of his family tree a mystery to him. His search starts in Trinidad, where both his parents are from, but soon takes him on a trail to other islands, ending on one of the smallest and most beautiful in the Caribbean. There he learns of an extraordinary great-great-great-great-grandfather called Glasgow Bedeau, who was born into slavery. The music Glasgow's enslaved parents and grandparents passed down reveals the part of Africa from which Noel's ancestors were taken.
Episode 9
07 September 2017 - Lisa Hammond
Best known as market trader Donna Yates in EastEnders, actress Lisa Hammond wants to get to the bottom of why her paternal grandfather Harry Hammond never spoke about his experiences in World War II. She uncovers the moving story of the trauma he endured and his efforts to overcome it. On her mother's side of the family, Lisa is reassured to discover many generations of London stock as she finds the countryside unsettling. But her relief is short lived as, going further back, her investigations plunge her deep into rural Wales.
Episode 10
04 October 2017 - Ruby Wax
Ruby Wax's Jewish parents fled Vienna and the Nazis for America in 1938. 'They took the war with them and brought it to our kitchen,' says the comedian and mental-health campaigner at the start of this remarkable episode. They raised their only daughter in a dramatically dysfunctional household - Ruby's father was volatile and her mother 'hysterical... screaming in the street.' Ruby wonders if her own mental illness had its origins in her upbringing and the trauma her parents went through, or whether it is in her family's genes. Ruby journeys to central Europe, where she learns about her parents' flight and the distressing fate of family who remained in Vienna during the war, and she makes a startling discovery about her great-aunt and great-grandmother, which is both harrowing and surprisingly affirming.
---
Crew
| Department | Role | Name |
| --- | --- | --- |
| Department | Role | Name |