---
Ratings
6.4
5.1
---
Series Details
Seasons: 11
Total Episodes: 243
Creators: Brenda Hampton
Networks: The WB
Status: Ended
First Air Date: Aug 26, 1996
Recent Air Date: May 13, 2007
Run Time: m
In Production: No
Original Language: English
Age Rating: PG
Website: Link
Production Companies:
---
Genres
---
Keywords
---
People Rated This
None of your friends have rated this title yet
Synopsis
No Synopsis for this season yet
---
Episodes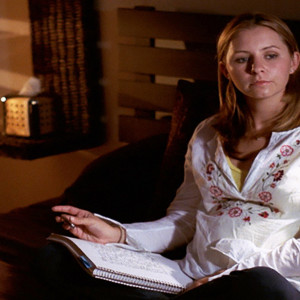 Episode 1
13 September 2004 - Dropping Trou (1)
In last season's finale, Simon returned home from college and realized he still had feelings for Cecilia; Matt's marriage was tested when old feelings for his ex-girlfriend (guest-star Andrea Ferrell) resurfaced; and Eric and Annie became grandparents when Mary gave birth to her first child. In the ninth season premiere, Simon appears to be getting extremely close to his new girlfriend, Georgia (guest-star Rheagan Wallace), causing Eric and Annie to suspect they are having sex. Meanwhile, Kevin worries that mother-to-be Lucy may be in denial about her pregnancy when she refuses to go shopping for maternity clothes. Also, Matt returns home for a visit and is instantly pulled into the family drama. Lastly, Ruthie and the twins find themselves in a heap of trouble on their first day of high school and kindergarten, respectively.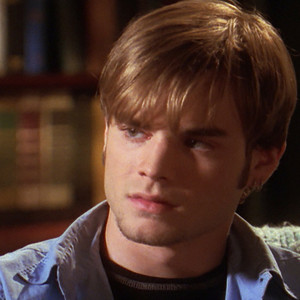 Episode 2
20 September 2004 - The Best Laid Plans (2)
Simon is reluctant to talk to Eric and Annie about his relationship with Georgia (guest star Rheagan Wallace). However, he eventually drops the bomb that they are having sex and that he's currently on academic probation for skipping classes to be with her. Meanwhile, Simon's situation helps Eric realize that the church should teach teens the importance of abstinence and he asks Lucy to lead a class on the subject. Also, Lucy and Kevin learn the sex of their baby, and Lucy starts to question her ability to be a good mother. Matt is worried that Martin is still broken-hearted over Cecilia and will tell her about Simon's new relationship with Georgia. Lastly, Matt chips away at Ruthie's unwillingness to apologize to Martin.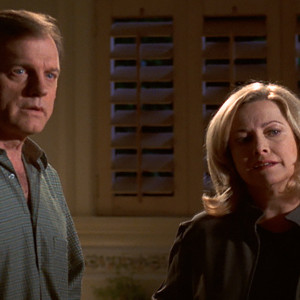 Episode 3
27 September 2004 - The Song of Lucy
Although she is worried about the lesson plan for the class she is teaching on abstinence, Lucy is excited when Eric tells her she is now the Associate Pastor and will soon give her first sermon. Meanwhile, during Simon's visits with Dr. Gibson (guest-star David Piel), he confesses that he has been using his relationship with Georgia (guest-star Rheagan Wallace) to block out the guilt he still feels about the fatal traffic accident. Lastly, Ruthie falls for a guy she meets in detention, Harry (guest-star Aaron Carter), a foster kid currently living in a county facility, despite Martin's reservations.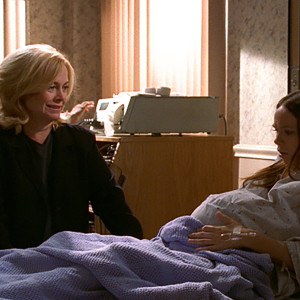 Episode 4
04 October 2004 - Bad Boys, Bad Boys, Whatcha Gonna Do
Eric is approached by a young pregnant girl, Leanne (guest-star Amanda Fuller), for help in finding a family to adopt her baby. However, when Leanne goes into labor, she has a change of heart and suddenly Eric and Annie are stuck with the task of trying to convince Leanne's mother to support her and help find the baby's father. Meanwhile, Simon runs into the brother of the young boy he accidentally killed in the car accident, only to find that the brother has forgiven Simon and would like to help him find closure. Also, Harry (guest-star Aaron Carter) is confronted by Kevin and Martin for wanting to break up with Ruthie, and all three are surprised to learn that Ruthie wants the exact same thing; and Lucy teaches her first sex education class and finds she may be better at it than she expected.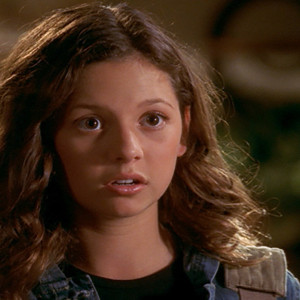 Episode 5
11 October 2004 - Vote
As election day approcahes, Ruthie is on a mission to develop her own opinions about politics after seeing how much Martin knows about world politics. Meanwhile, both Eric and Annie are suspicious that the other did not vote in the last election. Also, Lucy is feeling the pressure of registering to vote and is surprised to learn that Kevin hasn't changed his address and therefore isn't registered either. Eric is having a hard time teaching the twins that politics are not stupid. Lastly, the family gets a nice call from Carlos and baby Charles.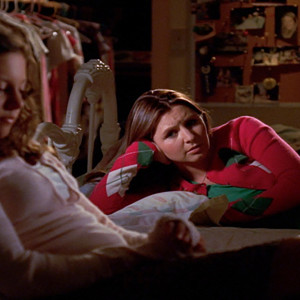 Episode 6
18 October 2004 - Fathers
Eric seeks help from Mary's (Jessica Biel, who does not appear in the episode) ex-boyfriend, Wilson (guest-star Andrew Keegan) after Charlie (guest-star Eric Panler), a new father, confesses to Eric that he has made a mistake and can't handle the responsibility of being a young dad. Meanwhile, Lucy and Kevin argue over which doctor they prefer, and Ben (guest-star Geoff Stults), who has taken an unusual interest in their pregnancy, only makes matters worse by siding with Lucy; and Ruthie has hidden intentions for wanting to hang out with Martin and his best friend Mac (guest-star Kyle Searles), which only leads to disappointment since Mac thinks of her more as a little sister.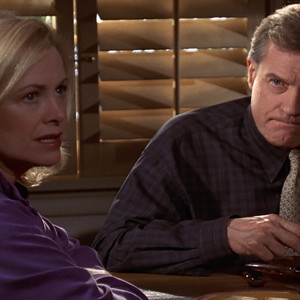 Episode 7
25 October 2004 - Regret to Inform
When Kevin leads Venus (guest-star Martha Plimpton), a young woman, to believe that Martin is a rookie cop, she quickly expresses interest in him. Martin's friend Mac (guest-star Kyle Searles) encourages him to pursue Venus. Martin has a hard time revealing the truth after he learns that Venus' father is serving in the Middle East. Meanwhile, Eric and Annie are worried that Martin is getting in over his head with Venus and enlist Kevin to fix things, which only leads to rumors around the police station that Kevin is cheating on Lucy. Mac also jumps in by spreading rumors about Martin at school. Lastly, Ben (guest-star Geoff Stults) continues to hide his relationship with Lucy's new baby doctor, even though they spend a weekend together.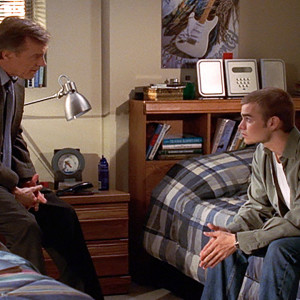 Episode 8
01 November 2004 - Why Not Me?
Kevin learns that Simon has been kicked out of his dorm for allowing a school friend, Christina (guest-star Lauren Storm), to stay with him. When Eric comes to the rescue, he learns that Christina is a product of social services and has three younger siblings separated from each other and all in need of homes. Eric realizes that their situation may be more than he can handle alone, and with the help of Annie, encourages the congregation to make a difference by becoming licensed foster parents.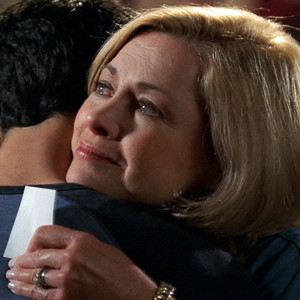 Episode 9
15 November 2004 - Thanksgiving
With Thanksgiving just two weeks away, Eric and the kids notice that Annie is acting strangely, especially after she learns that Matt and Sarah (guest-star Sarah Danielle Madison) won't be able to spend the holidays in Glenoak. In fact, the majority of the family has made plans of their own and Eric worries how Annie will take the news. Mary (Jessica Biel does not appear in this episode) and Carlos (guest-star Carlos Ponce) decide to spend the holiday in Puerto Rico with Carlos' family and invite Ruthie to join them. Meanwhile, Simon, who has something to tell his parents, but can't get up the nerve. Instead he decides to stay at school for work. Also, Martin has plans to go camping with Mac (guest-star Kyle Searles). Lastly, a strong-willed and pregnant Lucy is determined to do the cooking and decorating this year.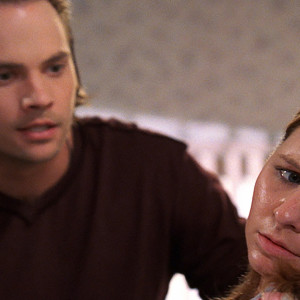 Episode 10
22 November 2004 - Gratitude
Simon's ex-girlfriend, Georgia (guest-star Rheagan Wallace) tells Simon she's supposedly pregnant and Simon doesn't know how to tell his parents---but Georgia is not being completely honest. Eric, Annie and the twins are on a road trip from Ginger's house back to Glen Oak and reminisce on old times. Meanwhile, Matt rushes Lucy to the hospital when she collapses at the grocery store. They can't track down Kevin as he is working on a drug bust. Lastly, a lonely Ruthie is having a miserable time in Puerto Rico with Mary, Carlos and baby Charles and calls home for comfort.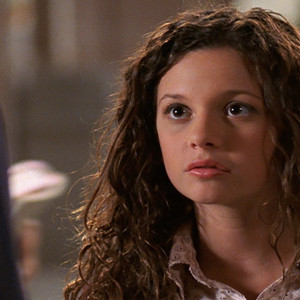 Episode 11
29 November 2004 - Wayne's World
When a pregnant Lucy is put on bed rest following her recent hospital scare, an exhausted Camden family, especially her husband, Kevin suffers the consequences of Lucy's foul mood towards everyone. Lucy is also not able to go to her graduation ceremony and is having a hard time getting her paper done. Meanwhile, Ruthie's discovery of a disheartening e-mail on Martin's computer may explain his uncharacteristically bad behavior at home and school. Martin is having a rough time on the baseball team lately with his foul mood toward his coach and teammates, including Mac (guest-star Kyle Searles). Lastly, guest-starring singing legend Wayne Newton shows up on the Camden's doorstep with a message for Martin from his father, who is serving in Iraq.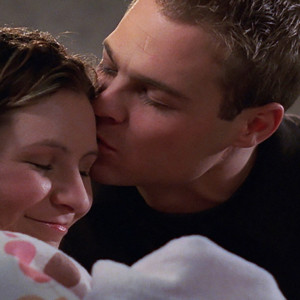 Episode 12
24 January 2005 - Paper or Plastic?
Lucy, upset that the family hasn't given her any gifts for the baby, convinces Matt to take her shopping even though she is supposed to be staying off her feet. While shopping, the two get stuck in an elevator and Lucy goes into labor, putting Matt's medical skills to the test. Meanwhile, Eric and Annie are busy getting the house ready for Lucy's surprise baby shower and become concerned when Matt doesn't have her back as planned. Kevin shows Ruthie that he bought a house for Lucy, and Ruthie mentions to Kevin that it will upset Lucy as he didnt consult her first. In the end, Lucy has a healthy baby girl in which she names Savanah, after the location of Kevin and Lucy's honeymoon.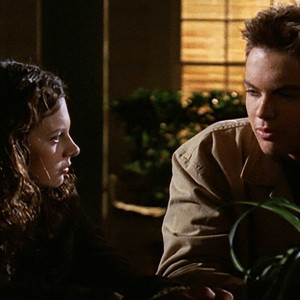 Episode 13
31 January 2005 - The Fine Art of Parenting
When new mom Lucy welcomes guests over to see the baby, Annie immediately becomes concerned, believing that Lucy doesn't fully understand the health risks of exposing a newborn to strangers. Lucy's determination to show everyone that she has parenting under control leaves Kevin to question his role as a father, especially when they're alone. Also, struggling new parents Kevin and Lucy move back into the Camden home, while Martin moves into the garage apartment. Eric is worried that he and Annie are doing too much in helping Kevin and Lucy adjusting to parenthood as they're taking on more than they should as grandparents. Meanwhile, Martin's classmate Zoe (guest-star Katie Cassidy) intentionally falls asleep on the couch of his apartment so that she can tell everyone at school that they slept together. When Ruthie finds out about Martin's overnight guest she sees it as the perfect opportunity to blackmail him into getting her a date with her crush, Vincent (guest-star Thomas Dekker).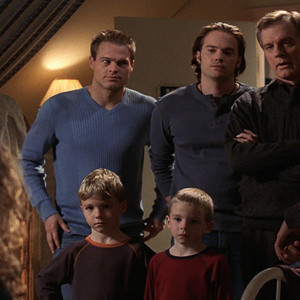 Episode 14
07 February 2005 - First Date
Ruthie is on cloud nine when an emotional Eric and Annie reluctantly agree to let her go on her first official date. However, Ruthie isn't surprised to find the family handling her big news with their usual crazy Camden ways: Annie and Lucy decide it's their job to help Ruthie prepare for her date with Vincent (guest star Thomas Dekker); Kevin takes it upon himself to give Ruthie ""the talk""; Sam and David change into their Sunday best so they can go on the date as well; an overprotective Martin and Mac (guest star Kyle Searles) decide to spy on Ruthie and Vincent's date; and Matt volunteers to play chaperone, but finds himself in a web of lies to protect Ruthie's feelings.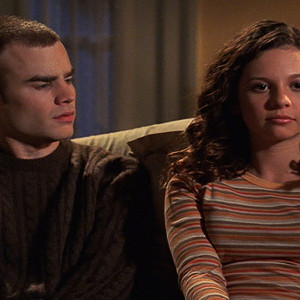 Episode 15
14 February 2005 - Red Socks
The streets of Glenoak are alive with the sound of music as the Camden family breaks into song for a very special Valentine's Day musical episode. Classic songs (""Love Is Sweeping the Country,"" ""You Were Meant For Me,"" ""Nice Work If You Can Get It,"" among others) are performed by the Camdens. Simon is enjoying having his new girlfriend, Anna, who he just met the day before over at his apartment for Valentine's Day. They both agree to go to Glen Oak, but he decides to keep her away from his family for the time being. Annie displays her unhappiness to Simon in song (along with the rest of passerbys) over his constant dating habits at the promenade as the chorus is going on. Anna overhears this and begins to question Simon and his dating habits as well. Vincent confronts an unhappy Ruthie on the high school bleachers as she's not in the Valentine's Day mood and is upset over watching Martin practice with his team and Zoe blowing kisses at him. Also, Lucy and Kevin dance to ""You Were Meant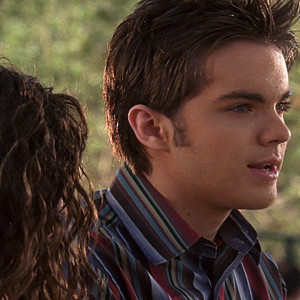 Episode 16
21 February 2005 - Brotherly Love
When Simon asks Matt to prescribe birth control pills for his current girlfriend, a false rumor spreads through the house that she is pregnant. Meanwhile, Lucy and Kevin have to decide whether to sell their new house back to its previous owners, Eric and Annie are upset that Kevin has been keeping a gun in the house for protection. Lastly, the Camden kids attempt to hide a big secret about Mary (Jessica Biel, who does not appear in the episode) from their parents.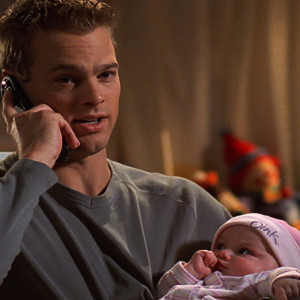 Episode 17
28 February 2005 - Tangled Web We Weaved
Although he practices safe sex, Simon panics when his girlfriend of the moment, Sandra (guest-star Olivia Allen), confesses to him that she has an STD. Meanwhile, Martin and Mac (guest-star Kyle Searles) catch Ruthie's boyfriend, Vincent (guest-star Thomas Dekker), on a date with another girl. Also, Matt, Lucy, Kevin and Ruthie have second thoughts about telling Eric and Annie that Mary (Jessica Biel, who does not appear in the episode) is pregnant again, but also to hide the fact that she has deserted her husband Carlos and her baby son Charles. Lastly, Annie decides to go to New York to pay Mary a visit.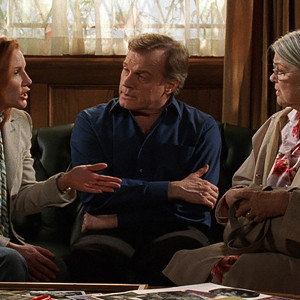 Episode 18
25 April 2005 - Honor Thy Mother
A non-church patron Marie enlists Eric's help in handling her elderly mother, Mrs. Wagner into getting her into a nursing home, but Eric gets a different impression when he finally meets Mrs. Wagner and sees that she doesn't need help and is still very capable. In fact, it turns out Marie may need more help than her mother as she's very unhappy with her life. But things turn out bad later on when Mrs. Wagner ends up in the emergency room due to her stress from her daughter. Ruthie puts up a fight with Lucy while shopping as she wants to spend the day with Vincent without Annie knowing about it. Ruthie wants to go to a family dinner with Vincent. Although, it inevitably blows up in her face and leads to an interesting conversation with Annie and Lucy in the driveway. Ben (guest-star Geoff Stults) shows up in Glen Oak to pay Kevin and his new family a visit and makes himself well at home again in the garage apartment. But Kevin is not happy to see his brother as he wanted his mom and hus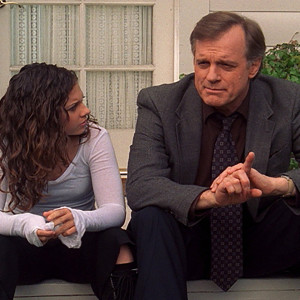 Episode 19
02 May 2005 - Hungry
After being taunted for wearing second-hand clothes at ""Second Hand Rose"" by Vincent's (guest-star Thomas Dekker) new girlfriend, Margot (guest-star Ashley Benson), a distraught Ruthie runs into the bathroom and finds Martin's girlfriend, Zoe (guest-star Katie Cassidy), recovering from a fainting spell as two girls try to help her. Zoe confides that her family doesn't have enough money for food and makes Ruthie promise not to tell anyone. However, when Martin breaks up with Zoe because he doesn't like her conceited attitude, Zoe thinks Ruthie has betrayed her confidence. Meanwhile, Kevin unsuccessfully tries to create some alone time with Lucy, but is frustrated with Lucy's obsession over Savannah. Also, Eric and Annie suspect that Sam and David are feigning being sick so they can stay up late and eat sweets. Lastly, Sam is jealous of the attention being given to an ill David.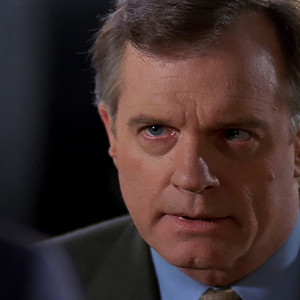 Episode 20
09 May 2005 - Leaps of Faith
An extremely nervous Simon comes home to Glenoak to await the results of his STD test. Eric counsels a woman (guest-star Erika Alexander) who is caring for her two daughters (guest-stars Bree' Anna Banks and Brandi Vanice) with sickle cell anemia and whose absentee father (guest-star Victor Love) is hoping to take them back with him to Memphis for treatment at St. Jude Children's Research Hospital. Meanwhile, Ruthie's ex-boyfriend, Peter (guest-star Scotty Leavenworth), pays her a surprise visit, which creates problems with her current boyfriend, Vincent (guest-star Thomas Dekker). Lucy and Kevin disagree over who should care for Savannah when Lucy returns to work. Lastly, Martin misses an important call from his father in Iraq while sneaking out of the house to be with his girlfriend.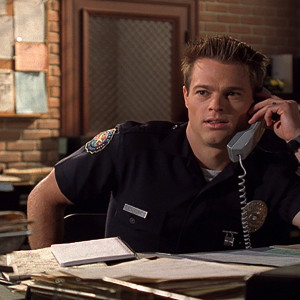 Episode 21
16 May 2005 - Mi Familia (1)
After discovering that Mary (Jessica Biel, who does not appear in the episode) has filed for divorce and signed away custody of her son, Matt is at a loss for how he should to break the awful news to Eric and Annie. Simon informs his new girlfriend, Rose (guest-star Sarah Thompson), that he won't have sex with her, but avoids telling her the reason behind his decision. She gets fed up with him but comes back to him when she finds out his true intentions for them---marriage. Meanwhile, Ruthie's boyfriend, Vincent (guest-star Thomas Dekker), asks Martin to get Ruthie to break up with him. Also, Eric gets involved once again with the Davis family children when little boy Danny (guest-star Drake Johnston) is being adopted by Cecilia's parents, George and Gwen (guest-star Brad Maule and Holly Fulger), but forgets to mention that the kid is part of a package deal as Danny has three sisters in Social Services as well, and try to take them in as well. Kevin is about fed up with Lucy as he's fr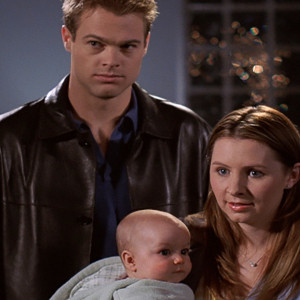 Episode 22
23 May 2005 - Mi Familia (2)
When Simon and his new girlfriend Rose (guest-star Sarah Thompson), make an unexpected visit to Glenoak to meet their respective parents, Annie begins to suspect their relationship might be on a fast track. She let's them know they are not allowed to sleep in the same room together in the house as they spend the night. Rose puts up a fight with both Annie and Simon over the sleeping arrangements, but eventually take will. Meanwhile, Eric hides the news of Mary's (Jessica Biel, who does not appear in the episode) divorce, worried that it will most certainly break Annie's heart. Also, Martin becomes the third wheel again in Ruthie and Vincent's relationship as Ruthie thinks Martin is jealous of their relationship despite the fact that Vincent wants Martin to convince Ruthie to dump him. The adoption process for George (guest-star Brad Maule) and his wife over the Davis children becomes more complicated when their biological mother fights for the adoption process to not happen. Lastly, Ma
---
Crew
| Department | Role | Name |
| --- | --- | --- |
| Production | Executive Producer | Aaron Spelling |
| | Producer | Brenda Hampton |
| | Casting | Victoria Huff |
| Department | Role | Name |