---
Ratings
7.7
7.7
---
Series Details
Seasons: 15
Total Episodes: 332
Creators: Michael Crichton
Networks: NBC
Status: Ended
First Air Date: Sep 19, 1994
Recent Air Date: Apr 2, 2009
Run Time: m
In Production: No
Original Language: English
Age Rating: TV-14
Website: Link
Production Companies: Hands Down Entertainment , Constant c Productions , John Wells Productions , Amblin Entertainment , Warner Bros. Television , Amblin Television
---
Genres
---
Keywords
---
People Rated This
None of your friends have rated this title yet
Watch ER
Stream Sources
Purchase (Rent or Buy) this season
Synopsis
No Synopsis for this season yet
---
Episodes
Episode 1
19 September 1994 - 24 Hours (1)
A day's worth of trauma takes its toll on the men and women of the ER. Dr. Greene looks into leaving the ER and joining private practice. Among other events, multiple casualties are brought in when a building collapses. New medical students report for duty, including Dr. Benton's new trainee, the young and inexperienced John Carter.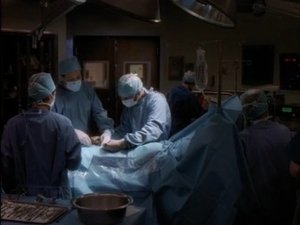 Episode 2
19 September 1994 - 24 Hours (2)
The long day continues for the ER staff. Dr. Benton operates on a patient with an aortic aneurysm, a procedure normally performed by senior staff. Head nurse Carol Hathaway is brought into the ER after a suicide attempt.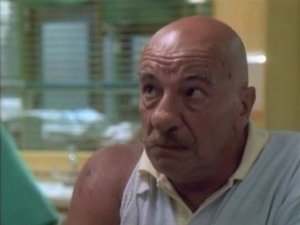 Episode 3
22 September 1994 - Day One
Dr. Lewis tries to get a mentally disturbed individual admitted to the psych ward. Carter has a difficult day, treating many members of wedding party, suffering from food poisoning. Dr. Ross finally visits Carol, eight weeks after her suicide attempt. Dr. Greene deals with an elderly gentleman having a difficult time letting go of his dying wife. He also discovers that Jenn passed the bar exam.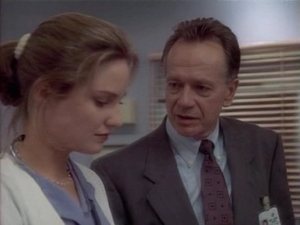 Episode 4
29 September 1994 - Going Home
Carol returns after her eight week absence, finding Doug holding himself responsible. Carter finds himself watching over a mysterious, mentally ill singing woman. Susan clashes with Dr. Kayson over a diagnosis. Dr. Greene treats a domestic violence victim.
Episode 5
06 October 1994 - Hit and Run
Carter has a difficult day when he has to identify a dead teenager and notify his parents. It doesn't help that he notifies the wrong family. Doug woos Carol, despite Taglieri's presence in her life. Benton clashes with brother-in-law Walt after he neglects family duties.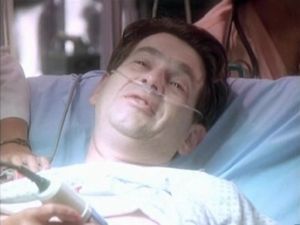 Episode 6
13 October 1994 - Into That Good Night
A business contractor with a bad heart gathers his family around him in the ER as he prepares for the end. Dr. Ross helps an asthmatic teenage girl when her mother doesn't have the funds. Carter worries that he may have contracted an STD from Liz. Dr. Lewis treats a teenager with alcohol poisoning. Jenn Greene prepares to move to Milwaukee.
Episode 7
20 October 1994 - Chicago Heat
The air conditioning quits on the hottest day in October which, coupled with closed ERs in Chicago's other two hospitals, leads to an extremely hectic day. Dr. Ross treats a six-year-old suffering from a cocaine overdose; Ivan Gregor, the liquor store owner, shoots and seriously wounds a young teenager. Susan's immature sister Chloe drops by, wreaking havoc in Susan's life. Doug picks up a pharmaceutical saleswoman, much to Carol's displeasure.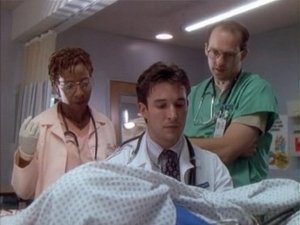 Episode 8
03 November 1994 - Another Perfect Day
Benton and Langworthy interview for the Starzl fellowship. A drunk Chloe throws a tantrum in the hospital. Benton saves a man with a throat wound, earning Morganstern's praise. Carter has a good day, winning a bottle of champagne and getting three leads on apartments. Carol has second thoughts about moving in with Tag after a spontaneous kiss with Doug.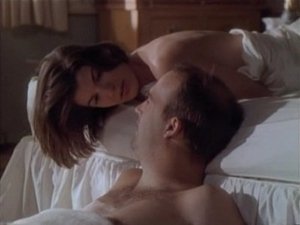 Episode 9
10 November 1994 - 9 1/2 Hours (AKA Growing Up)
Hathaway treats a rape victim. Walt brings Benton's mother to the ER with a sprained ankle. Carter shows his annoyance toward Benton and his stand-offish attitude. Mark calls in sick to spend time with his wife, leaving Doug as a hectic acting chief. Div shows signs of snapping, overreacting at the smallest provocation. The ER gets a new desk clerk, 'Bob'.
Episode 10
17 November 1994 - ER Confidential
Carter and Benton treat a suicidal transvestite. Doug feels like a 'kept man' in his relationship with Linda Farrell. A patient entrusts Carol with the particulars in an accident. Cvetic continues to battle his demons, ending up wandering down the middle of a crowded street.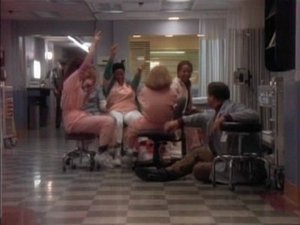 Episode 11
08 December 1994 - Blizzard
A severe blizzard leaves the ER utterly devoid of patients, leaving the staff free to goof off. In the middle of their fun, a call comes from dispatch, informing the ER of a 40-car pile-up with dozens of casualties. The ER goes from being deserted to capacity. All surgeons are called in. Bob surprises everyone with a quick and life-saving decision. A new doctor, Angela Hicks, arrives just at the right time. Ross and Linda return from the Caribbean just as Carol makes a surprise announcement.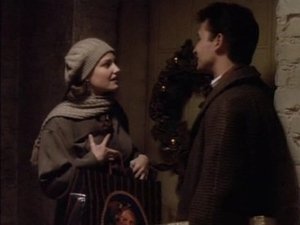 Episode 12
15 December 1994 - The Gift
Benton makes a critical error when he publicizes the availability of a dying man's organs before obtaining the wife's permission. Lewis discovers that Cvetic has quit his job at the hospital, moved out of his apartment, and dropped out of sight. Carter makes a move on Susan. Chloe announces her pregnancy.
Episode 13
05 January 1995 - Happy New Year
Carter fumbles his way through his first look at surgery. Dr. Lewis' nemesis, Dr. Kayson, makes her New Year's Day decidedly unpleasant. Chloe announces she's moving to Texas with her boyfriend.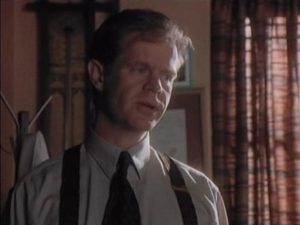 Episode 14
12 January 1995 - Luck of the Draw
Carter trains one of Benton's new students, Deb Chen. athaway has her hands full with an emotionally challenged patient who's obsessed with colors. A sociologist provokes people to measure their reaction times for a study. Kayson brings charges against Susan in the Vennerbeck death, leading Morganstern to question Susan's assertiveness. Benton and Walt hunt for Peter's missing mother.
Episode 15
19 January 1995 - Long Day's Journey
A case of apparent spousal abuse is not what it seems. Deb outshines Carter after he is up all night preparing for a presentation. Peter informs Jackie he's hired a helper for his mother. First Kayson's reprimand against Susan is denied, then Susan has a chance to prove herself when Kayson is brought in as a patient. Dr. Ross meets Diane Leeds, of risk management, and her son Jake.
Episode 16
02 February 1995 - Feb 5, '95
Morganstern invites Mark to join the staff as an attending physician. Mark treats an woman with breast cancer, who begs him to kill her. Deb "wows" Benton with her amazing presentation, leaving Carter in the rear again. Benton offends Haleh, who spends her day making his job extremely more difficult. The ER gets new crash carts, which are promptly stolen by cardiology.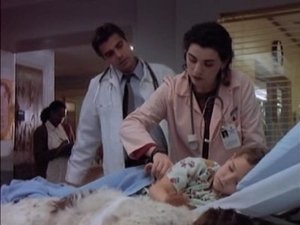 Episode 17
09 February 1995 - Make of Two Hearts
Carol worries about a Russian girl with AIDS who's brought in and then abandoned by her foster mother. Kayson asks Susan to be his Valentine. Deb accidentally consumes LSD-laced chocolates.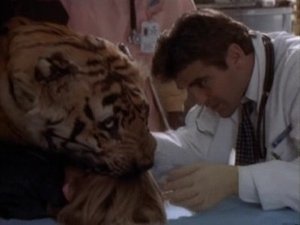 Episode 18
16 February 1995 - The Birthday Party
Dr. Hicks berates Benton when he tries to switch shifts to attend his mother's birthday party. A teenage girl, a frequent patient of the ER, is brought in for a drug overdose. Carol decides she wants to adopt Tatiana while Tag isn't so sure. Dr. Ross slugs an abusive father in the lobby. Jen accepts a job offer in Milwaukee despite Mark's offer from Morganstern. Deb and Carter await the arrival of sub-internship applications.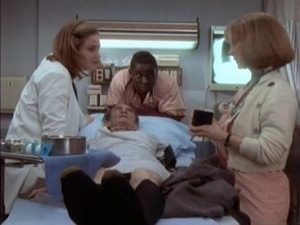 Episode 19
23 February 1995 - Sleepless in Chicago
Peter refuses to sleep, despite Hicks' order, in the middle of a 48-hour shift. His lack of sleep catches up with him when he is supposed to be watching his mother. A doctor, who turns out to be a con artist, visits the ER to use it as a model for a new hospital, in the process offering Susan a job. Jenn tells Mark she wants to separate from him. Dr. Ross treats an abused young girl. Carol receives bad news about her attempt to adopt Tatiana. Morganstern informs Mark he's leaving for Boston and will be strongly recommending Mark to his replacement, leaving a surprised Mark uncertain as to his job prospects.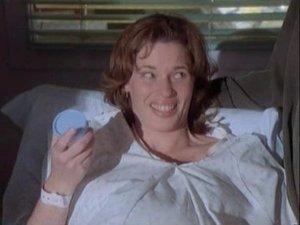 Episode 20
09 March 1995 - Love's Labor Lost
"Love's Labor Lost" is the nineteenth episode of ER's first season. It first aired on NBC in the United States on March 9, 1995. The episode was written by Lance Gentile and directed by Mimi Leder. The episode earned 5 Emmy Awards and several other awards and nominations.
Episode 21
30 March 1995 - Full Moon, Saturday Night
Mark, still upset over the loss of Jodi O'Brien, takes the night off but ends up in the ER anyway, albeit an hour late, when the new chief runs a drill at 2:00 a.m. Benton begins to realize his mother's future is not bright. Carter and Deb compete against each other. A small moon coinciding with the naturally heavy Saturday night traffic causes an exciting night.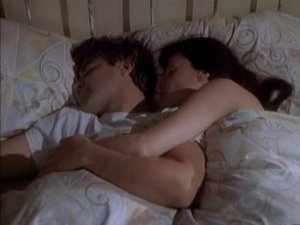 Episode 22
06 April 1995 - House of Cards
Deb and Carter compete furiously for procedures after Benton announces their books are due a week earlier than previously announced. Deb commits a nearly deadly error on a patient while trying to keep up with Carter. Doug's relationship with Diane Leeds grows. Peter and Jackie decide to put their mother in a home. Dr. Greene is put on trial, so to speak, in the M conference for Jodi O'Brien. Chloe returns.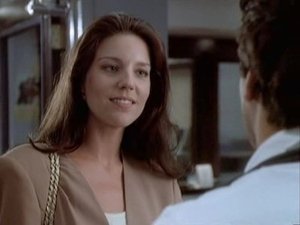 Episode 23
27 April 1995 - Men Plan, God Laughs
Susan has her hands full with a pregnant Chloe. Benton goes to dinner with Jeanie. Greene further alienates Swift when he decides to honor a family commitment rather than stay longer at the ER to help him. Carter makes a good impression on Dr. Swift. Doug turns down an offer to "celebrate" with Linda Farrell, instead getting more serious with Diane as he agrees to coach Jake's Little League team.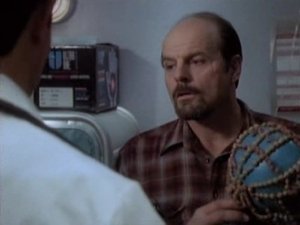 Episode 24
04 May 1995 - Love Among the Ruins
Mark and Jennifer struggle to remain together as Mark has moved in with her in Milwaukee. Doug coaches Jake's little league team. Chloe's irresponsibility wears Susan down. Carter asks Benton to fill out a recommendation for the ER sub-I. Carol and Tag try to write their wedding vows; he becomes upset when Carol invites Diane Leeds, knowing that she'll bring Doug. Peter exhibits a growing attraction for Jeanie. Susan discovers what happened to Div when she spies his picture in a cabbie's dating service photo book. The staff discovers that Carter comes from a wealthy background.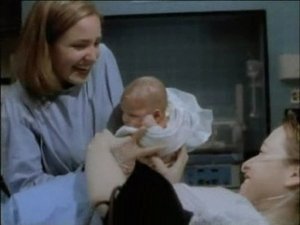 Episode 25
11 May 1995 - Motherhood
Susan is forced into the role of parent when Chloe gives birth and both Chloe and her mother, Cookie, shirk responsibility. Doug is surprised and a bit frightened when Diane suggests they move in together. Unfortunately, Linda Farrell happens to be around to take advantage of his nervousness. Carter is offered the ER sub-I but turns it down in anticipation of receiving a surgical position. Peter receives unpleasant news; his mother has died.
Episode 26
18 May 1995 - Everything Old Is New Again
Carter faces his last day in the hospital with aplomb, harshly grading Benton on an evaluation report. He later rescinds the report after finding out that the surgical sub-I is his. Carol faces wedding day jitters, culminating in Tag's deciding to call off the wedding. Chloe disappears again, abandoning little Susie with Susan. Dr. Swift changes his mind and decides to support Mark. Jake visits Doug.
---
Crew
Department
Role
Name
Production
Supervising Producer

Lydia Woodward

Producer

Carol Flint

Christopher Chulack

Mimi Leder

Dennis Stuart Murphy

David Mills

Yahlin Chang

Robert Nathan

Paul Manning

Wendy Spence

Executive Producer

John Wells

Michael Crichton

Department
Role
Name