---
Ratings
7.5
---
Series Details
Seasons: 8
Total Episodes: 172
Creators: Steven Bochco , Terry Louise Fisher
Networks: NBC
Status: Ended
First Air Date: Sep 15, 1986
Recent Air Date: Feb 6, 1991
Run Time: m
In Production: No
Original Language: English
Age Rating: NR
Website: Link
Production Companies: 20th Century Fox Television
---
Genres
---
Keywords
---
People Rated This
None of your friends have rated this title yet
Watch L.A. Law
Sorry! We currently don't have any streaming links for this tv show yet :(
Check back soon! We add new episodes every day!
Synopsis
No Synopsis for this season yet
---
Episodes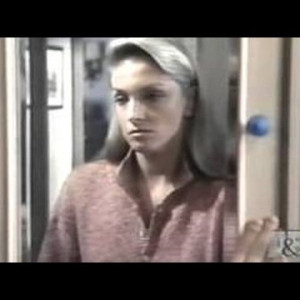 Episode 1
22 October 1992 - L.A. Lawless
McKenzie, Brackman restructures itself into a leaner, meaner firm with the arrival of new partner Daniel Morales and the departure of Grace, C.J. and Susan Bloom; after a harrowing encounter with a dissatisfied knife-throwing client, Becker swears off marital law and vows to make entertainment law his new specialty; Gwen begins her internship and expresses an interest in the widowed Daniel and his baby daughter; Zoey is released from the hospital, but not from the guilt surrounding the shooting; Becker represents an actor suing his amusement park employer for unlawful termination; as the 1992 Los Angeles riots erupt, Brackman is mistaken for a looter and arrested, while Markowitz sustains severe head trauma after being dragged from his car and beaten by an angry mob.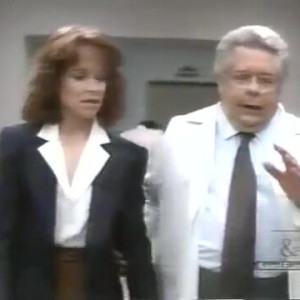 Episode 2
29 October 1992 - Second Time Around
Five months have passed since the 1992 Los Angeles riots, and Brackman becomes his own worst enemy when he sues the city for false arrest on the charge of disturbing the peace; Jonathan begins to compromise his principles as he ramps up his bid for election; Mullaney accepts a position in the District Attorney's office; Markowitz is discharged from the hospital and begins the slow road to recovery; Becker is back from his trip around the world; when a dying man confesses to committing a murder for which Leland successfully prosecuted someone else thirty years earlier, Daniel agrees to represent the man Leland sent to jail in an attempt to win him a new trial; Zoey returns to work, and finds herself unhappy in her new assignment to the asset forfeiture division.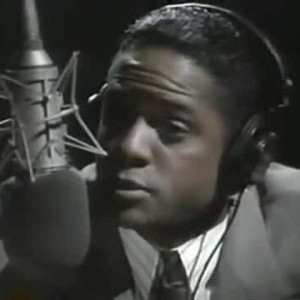 Episode 3
05 November 1992 - Zo Long
Brackman sees life's underbelly from behind bars; Jonathan gets in a mudslinging contest in the final days before the election, and makes comments about the attack on Markowitz that draws the anger of the other members of the firm; Mullaney prosecutes a child abuse case in which the opposing counsel is a nun; Zoey seeks a change of venue for her life and career; Kelsey finds it difficult to work at home while taking of her husband, who is increasingly frustrated by his disability.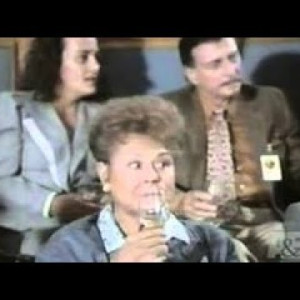 Episode 4
12 November 1992 - Wine Knot
Markowitz, Rollins and Brackman return to work; Becker gives his client some very Zen advice when a case of sour grapes pits sibling wine makers against each other; Taylor follows the lead of an unscrupulous client in strong-arming the opposition out of a fair settlement; Roxanne makes a dramatic decision in her quest to give her life some meaning; Markowitz and Stulwicz go on an impromptu excursion and make a new friend; Rollins asks Kelsey for forgiveness; Taylor gets an extravagant bouquet of flowers from an unknown admirer.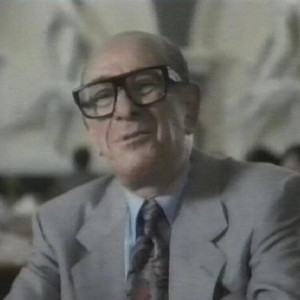 Episode 5
19 November 1992 - My Friend Flicker
Melman resigns as office manager and returns to working for Becker; McKenzie represents a friend in a reverse discrimination case; Markowitz struggles to overcome his fear of identifying his attackers; Melman asks Mullaney to father her child; Brackman begins his memoirs; studio mogul Ben Flicker takes Becker under his wing after Becker devises a creative financial approach to settling Flicker's daughter's divorce; Taylor's anonymous admirer continues to send her presents; Markowitz buys a gun for protection.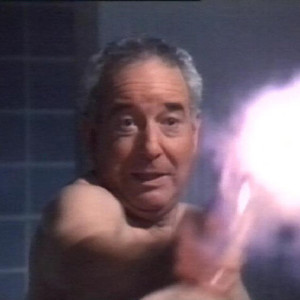 Episode 6
03 December 1992 - Love on the Rox
Kelsey represents a man who wants to prevent his ex-wife from implanting the frozen embryos that they created during their marriage; Taylor stumbles in her first unsupervised appearance in court opposite Romney, but manages to get back on track with McKenzie's help; Rollins gets a surprise when he finally meets the landlord of the South Central apartment he rented to establish residency during the campaign; Mullaney agrees to father Melman's child; another present that's accompanied by a creepy note and a man who's watching her in the courtroom leads Taylor to suspect that she's being stalked; Markowitz confides to Benny that he damaged the house by firing his gun and then lied to Kelsey about the incident.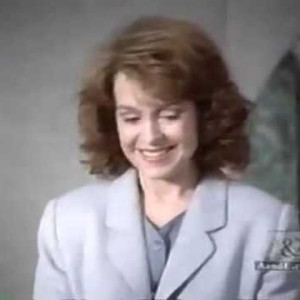 Episode 7
10 December 1992 - Helter Shelter
Brackman is distraught when the pocket watch he inherited from his father disappears; new associate Melina Paros joins the firm; Becker accepts an intricate assignment from Flicker, forcing him to deal with the manipulative wife of Flicker's silent partner; after Lincoln escapes from Benny and ends up at the pound, Markowitz takes extreme measures to get the dog released; Brackman gets a ghost writer for his autobiography; Taylor's pursuer sends her a gruesome gift, which only serves to alarm her further as she begins to suspect every man she encounters; Melman doesn't know how to handle Mullaney's new-found ardor; Paros prosecutes her final case for the State's Attorney's office as she attempts to prove that a woman may have abused her children.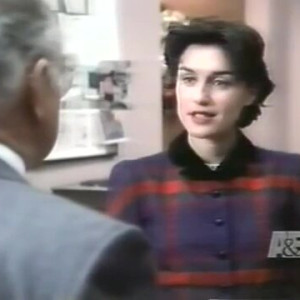 Episode 8
17 December 1992 - Christmas Stalking
Kelsey represents Markowitz in court and gets the charges suspended with Mullaney's support; suspecting that Morales may be her stalker, Taylor gives him the cold shoulder until Melman sets her straight; Paros wins her child abuse case with a little behind-the-scenes help from McKenzie; after Becker gives Flicker an ultimatum about Schuller, Flicker arranges for Becker to be carjacked and abandoned in the desert, where he comes to the rescue and offers Becker a ride home and a high-level job at the studio; a caring physician uncovers that the cause of Markowitz's strange behavior is a brain cyst that can be treated with medication, and he's released from the psych ward of the hospital; after Brackman coldly rebuffs the partners' gift of a new pocket watch, Lincoln finally offers up the original, to Brackman's joy and relief; Romney unsuccessfully pursues both Taylor and a job at the firm; Mullaney and Melman ride out a few rough patches on the road to parenthood.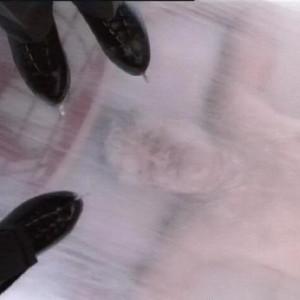 Episode 9
07 January 1993 - Odor in the Court
Becker realizes why Flicker has kept Schuller on ice when they finally come face-to-face; Paros returns a favor to McKenzie by calling in a favor with the State's Attorney's office on the Osgood case; Brackman's playing with pheromones in an effort to revitalize his sex life gets him and the firm embroiled in two lawsuits; Morales represents a man suing the owners of a slaughterhouse who have set up business next to his weekend getaway home in the desert; Mullaney feels responsible for the mob violence that follows when he fails in his efforts to pull out all the stops in keeping a mentally ill man who murdered his wife from being released from a psychiatric facility; Gwen receives another package from her stalker.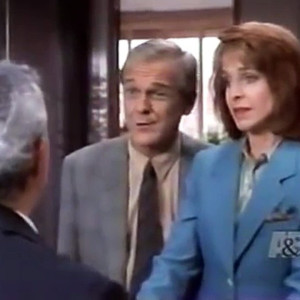 Episode 10
14 January 1993 - Spanky and the Art Gang
Becker and Morales successfully defend the dominatrix accused of Schuller's death; Rollins represents a developer who deliberately commissions an offensive sculpture for one of his buildings in retaliation against a City Hall ruling; Brackman is less than thrilled at the efforts of his ghost writer until a publisher decides to option the book; McKenzie goes to bat for Taylor when she's denied insurance coverage; Markowitz balks at preparing for the trial of the men who attacked him; Taylor gets a unwelcome late night visitor.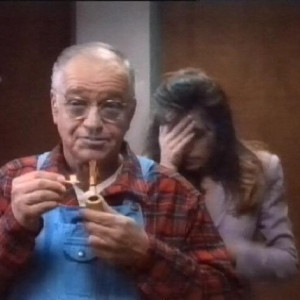 Episode 11
21 January 1993 - Bare Witness
Taylor is haunted by nightmares of Salerno; Brackman represents the owner of a gentleman's club charged with indecency by the city; Markowitz comes through on the stand against his attackers at the preliminary hearing; Salerno tricks an unwitting Stulwicz into aiding her campaign of terror against Taylor; Beatrice Schuller gains control of World Wide Studios, tap dances all over Flicker, and makes Becker an offer he can't refuse.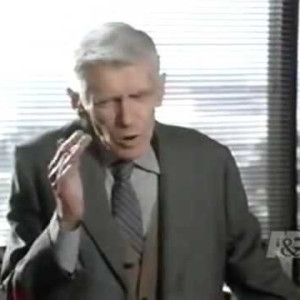 Episode 12
28 January 1993 - Parent Trap
Rollins represents a man whose drunk driving caused the accident that left his pregnant girlfriend in a coma, and who is now suing to keep her on life support until his unborn child can reach full term; Salerno discovers that Morales's gangbanger client has literally left him holding the smoking gun, and leaks the information to the district attorney's office, leading Morales to be jailed for contempt of court when he refuses to admit that he has the weapon that will convict his client; Mullaney's chain smoking, hard-drinking father comes for a visit bearing bad news; Markowitz tells Mullaney to offer his attackers a plea agreement to end the case, but Kelsey intends to press on by filing a civil suit for loss of consortium; posing as the babysitter, Salerno kidnaps Lucy Morales.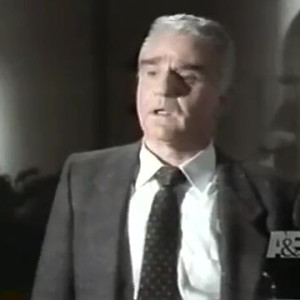 Episode 13
18 February 1993 - Hello and Goodbye
A widow charges a news photographer with encouraging her late husband's suicide; Mullaney maintains a vigil by his father's hospital bed; and authorities are summoned to locate baby Lucy.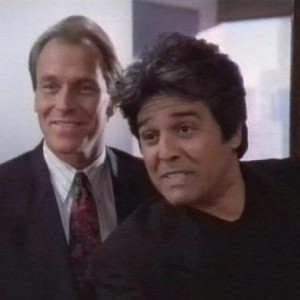 Episode 14
25 February 1993 - Where There's a Will
McKenzie pursues a witness who could re-open Osgood's case; a murder-for-hire case involves Paros with a family friend; star-crossed lovers cross literary swords in the courtroom.
Episode 15
01 April 1993 - F.O.B.
Brackman represents a man with ties to Hillary Clinton; a man is accused of murdering the rapist who attacked his daughter; and a client who wants a divorce from her husband, a famous boxer, makes a pass at Becker.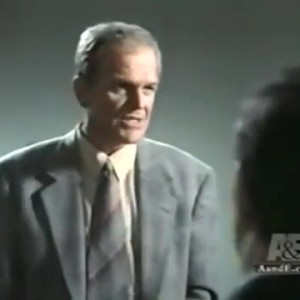 Episode 16
08 April 1993 - Cold Shower
Taylor knows just what to say when Markowitz has a problem with a client who demands that the I.R.S. treat her with respect before she'll agree to settle her $800,000 debt; Mullaney's personal life affects his decision about whether a teenager who shot the classmate who bullied him should be prosecuted as a juvenile or as an adult; Rollins defends a man who claims that he was seduced and entrapped into selling stolen art work by an undercover cop; Mullaney and Melman part company when he realizes that he can't handle being either a husband or a father.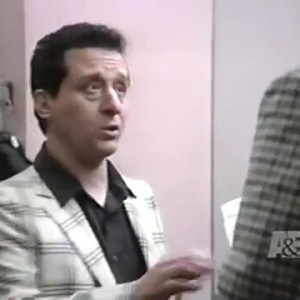 Episode 17
15 April 1993 - That's Why the Lady Is a Stamp
When McKenzie handles the estate of a deceased friend, he overcomes his shock at learning that the man owned a valuable pornography collection long enough to sell it on behalf of his estate for top dollar to Yale Tobias; Paros represents a man who's suing a post office manager for the wrongful death of his wife at the hands of a deranged a co-worker; the partners are concerned when Benny's friend introduces him to the world of wagering.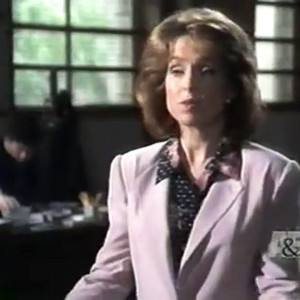 Episode 18
22 April 1993 - Come Rain or Come Schein
Kelsey represents a TV weatherman suing for wrongful termination; Morales represents a laborer suing a racist couple who cheated him out of payment for work he did on their patio; Becker represents an agent who uses his ex-wife's desire for a religious divorce as leverage in their property settlement negotiations.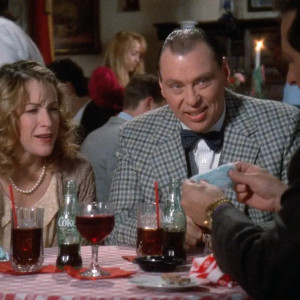 Episode 19
29 April 1993 - Vindaloo in the Villows
Markowitz represents a restaurant owner being sued by obnoxious and demanding customers who claim that they were assaulted by their waiters; Paros represents a woman claiming ownership of valuable paintings created by her great-grandfather currently held by the descendants of the man who enslaved him; Stulwicz urges his disabled friend Rosalie Hendrickson to press charges against the man who raped her, but her mother convinces her to withdraw the complaint.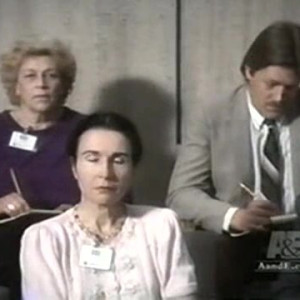 Episode 20
06 May 1993 - Testing, Testing, 1...2...3...4
A teacher is fired after refusing to take a test that would prove he is not sexually aroused by children; a fan claims that a baseball player assaulted him in the stands; and Gwen's fears about passing the bar exam put a strain on her relationship with Morales.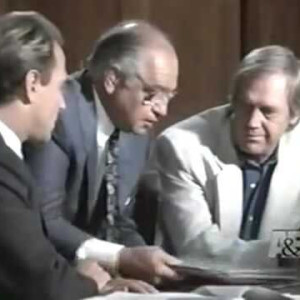 Episode 21
13 May 1993 - Bourbon Cowboy
A teenage prostitute claims her boyfriend forced her to rob a man; Becker represents a country music star whose wife's career is better than his; and Gwen's teacher makes another sexual advance.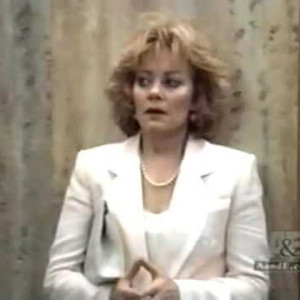 Episode 22
27 May 1993 - Hackett or Pack It
Roxanne convinces comedian Buddy Hackett to appear in an infomercial about a device that allows a pregnant woman to communicate with her unborn fetus; Gwen charges her former law tutor with sexual harassment; and Benny's girlfriend testifies against the man she claims raped her.
---
Crew
Department
Role
Name
Writing
Writer

Sarah Woodside Gallagher

Tom Fontana

Michele Gallery

Judith Parker

Production
Producer

Mark Tinker

Gregory Hoblit

William M. Finkelstein

John Masius

Don Behrns

Robert Breech

Alan Brennert

Carol Flint

James C. Hart

Elodie Keene

John Hill

Alice West

Michael M. Robin

Michele Gallery

Phillip Goldfarb

Scott Goldstein

Judith Parker

Terry Louise Fisher

Ellen S. Pressman

Executive Producer

Steven Bochco

David E. Kelley

Rick Wallace

Patricia Green

Department
Role
Name