---
Ratings
6.4
5.1
---
Series Details
Seasons: 11
Total Episodes: 243
Creators: Brenda Hampton
Networks: The WB
Status: Ended
First Air Date: Aug 26, 1996
Recent Air Date: May 13, 2007
Run Time: m
In Production: No
Original Language: English
Age Rating: PG
Website: Link
Production Companies:
---
Genres
---
Keywords
---
People Rated This
None of your friends have rated this title yet
Synopsis
No Synopsis for this season yet
---
Episodes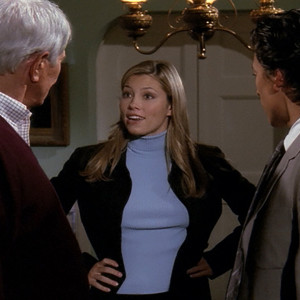 Episode 1
24 September 2001 - Changes
Eric's stress level rises when he learns that Matt has lost his job at the hospital and is relying on his friends to find him new work. Simon is adding to Eric's tensions by pressuring him to let him get his learner's permit. At the same time, Lucy breaks off her engagement to Jeremy and just cries in her room and refuses to discuss what happened. Robbie, still longing for Mary, is moping around the house as she returns to New York to be with Wilson. Annie's behavior has Eric wondering what's going on with her and suspects she's pregnant.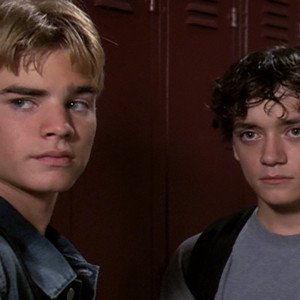 Episode 2
01 October 2001 - Teased
Simon decides to stand up for bullied student at school only to have the boy tell him that he is going to shoot his tormentors. Robbie decides to give Ruthie a playful new nickname, but at the same time Ruthie comes up with a less-pleasant one for Lucy after breaking off her engagement to Jeremy in New York. Eric gets a visit from an old friend Merle with some family issues of her own. Mary gets serious with pursuing the career as a firefighter, but things don't turn out the way she had planned.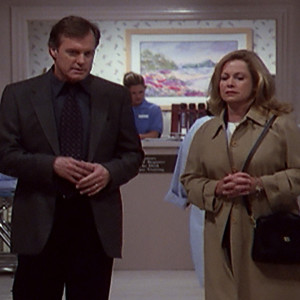 Episode 3
08 October 2001 - Sympathy
Simon considers dating a sixteen-year-old pregnant Sally who he meets on the bus. Annie decides to accept Robbie's offer in renting the room over the Camden's garage that both Lucy and Matt were hoping to get. A carpenter pretends to fake an injury while working on the Camden's garage and tries to sue them. Mary gets more serious with being a firefighter, mother and wife to Wilson and Billy.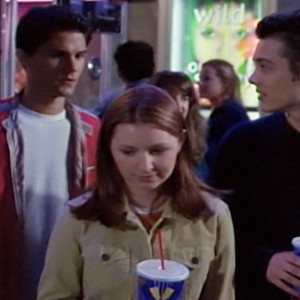 Episode 4
15 October 2001 - Work
Eric tries to arrange a romantic evening with Annie, but Annie keeps turning down every attempt he throws at her. At the same time, Annie takes Eric by surprise with the news that she would like to quit college and to start teaching to help get her out of her depression. Meanwhile, Simon is at risk of being fired from his new job at the pizza parlor by his excessive tardiness and discovering that waiting tables takes more people skills than he's equipped to handle. Also, Robbie sets Lucy on a date with one of his friends while Matt is concerned about a woman who keeps showing up at the clinic a lot. Lastly, Mary performs terribly in fire fighting training distracted by her consuming relationship with Wilson.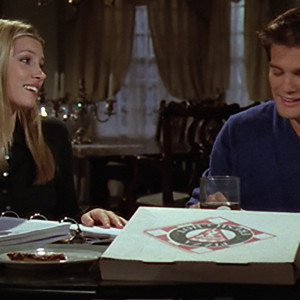 Episode 5
22 October 2001 - Relationships
As Annie begins teaching, she inadvertently gives a student some bad advice. At the same time, Eric and Annie painfully discover how much their constant arguing is affecting the family. Lucy and Robbie finally face up to their feelings after she intentionally sabotages one of his dates out of jealousy. Cheryl goes to Eric for some guidance in her relationship with Matt, but she misinterprets the reverend's input in the matter. Simon is attracted to a girl who is dating one of his friends. Mary is left to mull over Wilson's marriage proposal and it's even more confusing when she has a romantic encounter with a fellow firefighter trainee who shows an interest in her.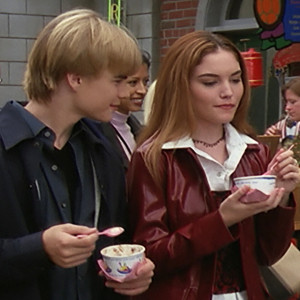 Episode 6
05 November 2001 - Broken
Lucy and Robbie argue over who should tell Mary about their emerging relationship. Meanwhile, Matt worries that a young woman in his study group might be a victim of physical abuse at the hands of her belligerent boyfriend. Eric's sister Julie shows up at the Camden house with her toddler Erica and annoys Annie as she tries to prepare a lesson for her class. Simon meets up with Sasha and they both try to catch up on their personal lives.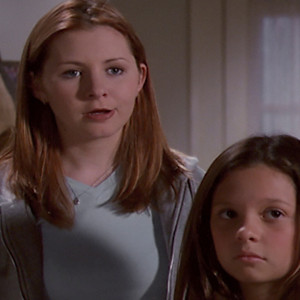 Episode 7
12 November 2001 - Prodigal
Mary's sudden arrival has everyone in the family wondering what happened between her and Wilson. Only Mary knows and she's not telling. Her presence delights Annie, who goes out of her way to make her daughter comfortable, even offering her the converted garage apartment. But not everyone is happy to see her. Ruthie feels that Mary owes everyone an apology for the actions that led to her moving away.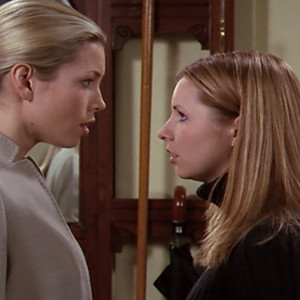 Episode 8
19 November 2001 - Ay Carumba
Matt, Lucy, Simon and Ruthie are banished to the garage apartment after protesting Annie's decision to give the place to Mary, but then the roommates begin voting each member vies for sole ownership. Meanwhile, Eric and Annie are not seeing eye-to-eye on Mary's situation as she is now returning home and is wondering on what's next in her life. Robbie is nervous about meeting his new girlfriend's parents.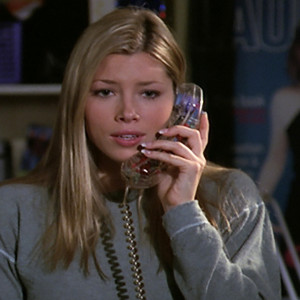 Episode 9
26 November 2001 - Lost
Mary and Lucy seek their parents for expertise in matchmaking and ask their parents to find new boyfriends for the both of them. Robbie argues with Joy about spending so much time together when she insists on seeing him right away. Simon and Matt are looking for girls using the Sam and David as adorable bait to attract women, but it doesn't go as planned. Robbie unknowingly becomes the key to finding Joy's missing younger brother Joseph when he finds a stray dog in the street that belonged to him.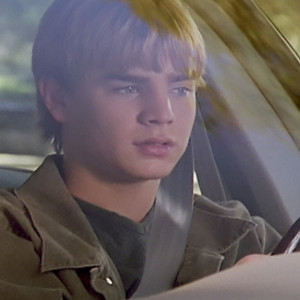 Episode 10
10 December 2001 - Consideration
Annie's father Charles shows up at the Camden household for a weekend visit as Ginger supposedly needs to get away for a bit. But Eric forgot to tell his wife about it and nearly everyone in the Camden household is too busy to spend time with the elderly man. So Grandpa Charles takes Simon to get his learner's permit for driving and they end up being the center of a televised police-pursuit. Eric lies to Annie about his plans for the day, which include a trip to Glenoak Hospital.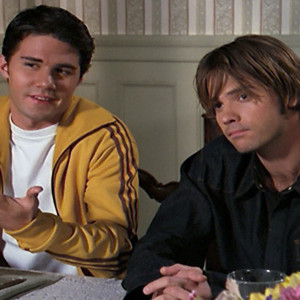 Episode 11
14 January 2002 - Pathetic
Annie quits her job at the private school without discussing it with Eric first and he feels completely left out. Mary tries to call Wilson and learns from his landlord that he has moved out of his apartment. Simon uses Robbie's car to practice driving and gets him in trouble when Simon smashes into Matt's car. Robbie's brother Ronald stops by at the Camden home for a visit. Mary gets an unexpected visit from Ben, the fireman she kissed. Ruthie's old teacher Ms. Riddle starts working at Ruthie's school.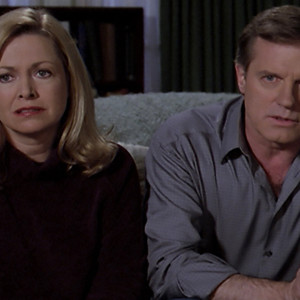 Episode 12
21 January 2002 - Suspicion
After various personal items disappear from the house, the family finds Ruthie in the garage apartment entertaining a friend with the pilfered items. The would-be bandit explains that she is hiding her pal from a pair of older boys, who have been harassing the girl because of her Muslim background. Touched by her plight, Mary and Lucy try to get their neighbors to sign a petition in support of the girl's family. Matt and Simon decide on a less civic solution and go hunting for the perpetrators.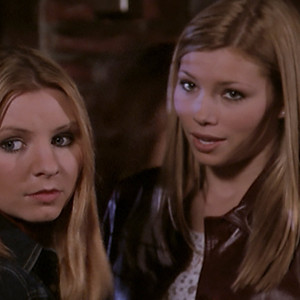 Episode 13
04 February 2002 - Drunk
Simon persuades his parents to let him go to a party after they meet his friend, a senior who promises to look out after him. When he comes back home completely drunk, he puts his siblings in a terrible position on what do. Matt gets letters from two medical schools but he is hesitant to open them and they eventually end up with Ruthie. When Mary and Lucy take the same classes at an area college, they decide to go to a bar with Lucy's friends.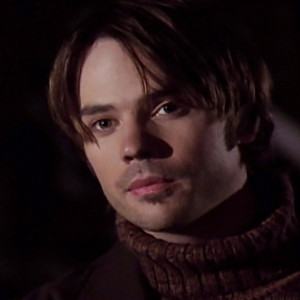 Episode 14
11 February 2002 - Hot Pants
St. Valentine's Day delivers a few surprises for the Camden family. A grounded Simon is asked out by a senior. Annie's attempt to surprise Eric with romantic Valentine's plans backfires and results in a big fight. Mary discovers Robbie's plans with Joy. Lucy and Mary learn that Jeremy and Wilson both have dates for Valentine's. Matt seeks his fathers help as he wants to settle down, which leads him to seek out old girlfriends as to why they're no longer together. Ruthie is hesitant to go to a party because her friend tricked her into asking out a boy she's already going out with.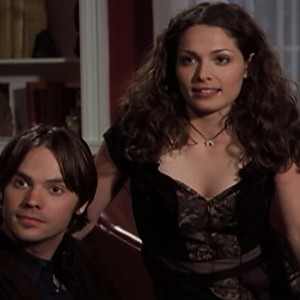 Episode 15
25 February 2002 - I Really Do (1)
Matt is determined to settle down before heading off to medical school. While in search of a woman to marry, he goes out on a date Sarah, who is the daughter of a rabbi. Ruthie tries to set her brother straight by telling him not to do anything stupid. Eventually concern grows to fear for both families as both Matt and Sarah do not come home after their second date together in less than 24 hours.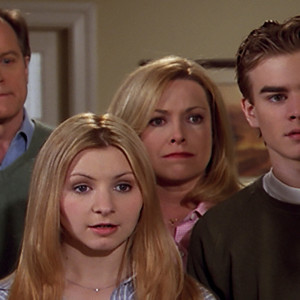 Episode 16
04 March 2002 - I Really Did (2)
Matt stays out all night with Sarah and they secretly elope, but when facing their parents they're only able to summon the courage to say that they're engaged. A worried Annie tries to calm Eric down, who is convinced that Matt did something foolish. Meanwhile, Lucy and Mary search for Ruthie because they suspect that she knows what really happened during Matt's night out. Ruthie and Matt agree to keep the marriage a secret until a Jewish wedding in a few months.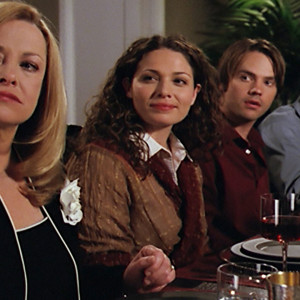 Episode 17
15 April 2002 - Lip Service
Annie frantically cooks Jewish dishes as the Camdens prepare to head out to a Shabbat dinner at the Glasses. Simon asks Matt and Sarah if he can bring his friend Morris to the dinner. Matt agrees to allow Morris to come to the dinner as he is half Jewish. Although, that does not go as he planned as he is not very knowledgeable about his faith. Lucy and Mary play sick to try to skip the outing so they can stay home with Robbie. While home, Mary flirts with Robbie. Lastly, Eric and Annie are unable to handle everything when they are shocked to find out during dinner that Matt is considering to convert to Judaism.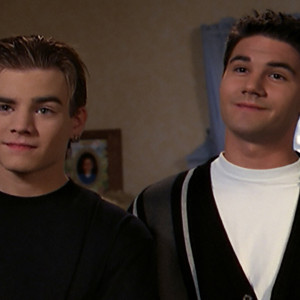 Episode 18
22 April 2002 - The Ring
Matt and Sarah argue over their wedding plans and their agreement to forego buying an engagement ring and seek Eric for advice, who isn't happy with Matt for getting engaged in the first place. Because of Eric, Matt buys Sarah a fake engagement ring. Mary and Lucy fly to Buffalo for a weekend, or at least that's what Lucy thinks as Mary makes plans of her own. At the airport, Lucy meets a police officer who invites her and Mary to double-date with him and his brother.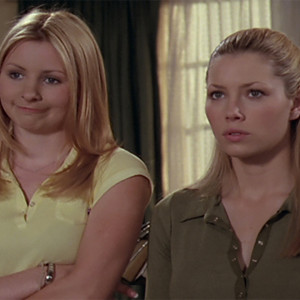 Episode 19
29 April 2002 - Letting Go
A startled Eric catches Mary and Lucy in the kitchen with Ben and Kevin in the middle of the night. The guys end up spending the night in the living room with Mary ad Lucy. Ben and Kevin's sister calls the house to inform Ben and Kevin that their mom is going out with a neighbor. Eric suspects that Ruthie knows a secret about Matt and Sarah and thinks they are married already. Meanwhile, an older couple seeks guidance from Eric when they can't seem to let go of their forty-four-year-old son, who has run away from home.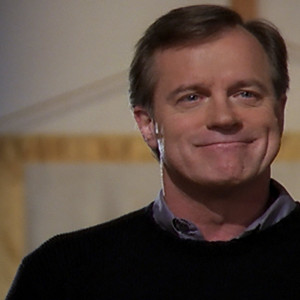 Episode 20
06 May 2002 - The Known Soldier
The Colonel drops by to tell Ruthie about the death of a soldier she has been corresponding with. Ruthie shares her letters with the family. At the memorial service, Eric asks everyone to advocate good deeds and go out into the community, as the family does.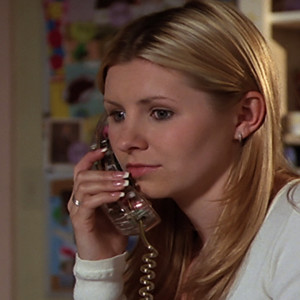 Episode 21
13 May 2002 - Holy War (1)
Matt and Eric meet with Rabbi Glass to discuss wedding plans, and Eric learns that he is playing a smaller role than he had originally planned. Annie prepared for fewer guests to attend the rehearsal dinner and gets very flustered when she does not have kosher food. Ginger and Charles are prepared to fly to Glenoak, but Charles get's lost at the airport. Simon gets angry when Matt asks Robbie to be his best man. Meanwhile, Ruthie tells Robbie that she wants his room for herself after Matt moves out. Ben proposes to Mary, but he gets an unexpected answer.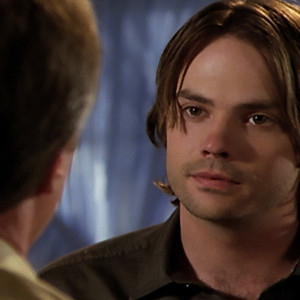 Episode 22
20 May 2002 - Holy War (2)
Matt and Sarah grieve over Eric's decision not to attend the nuptials following his argument with Rabbi Glass over Matt's conversion to Judaism. Hoping to patch things up between their fathers, Matt and Sarah seek their mothers' help in persuading them to put aside their differences before it's too late. Ben and Kevin come to Glenoak to meet up with Mary and Lucy so that they can resolve their problems. Robbie tries to figure out why Ruthie wants him to move out of the Camden household.
---
Crew
| Department | Role | Name |
| --- | --- | --- |
| Production | Producer | Brenda Hampton |
| | Executive Producer | Aaron Spelling |
| | Casting | Victoria Huff |
| Department | Role | Name |